'Five-O' Preview: 'Hao Kanaka'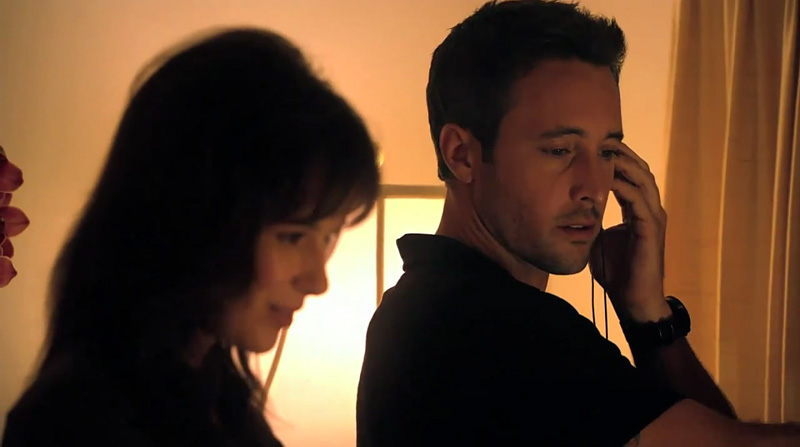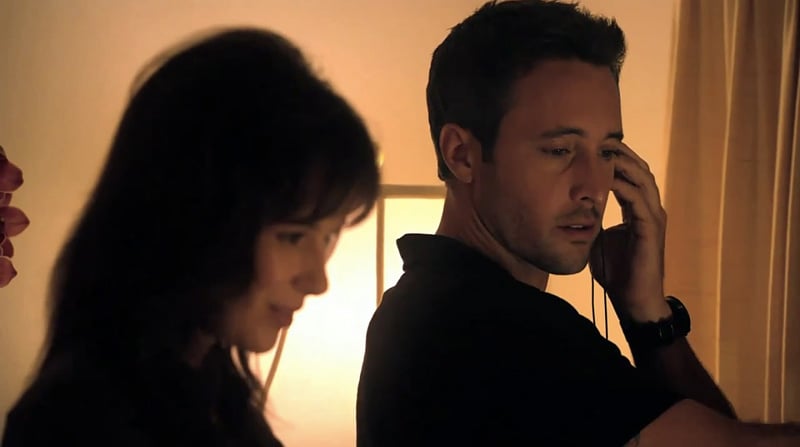 The closest we've come so far to meeting the ex-wife of Det. Danny "Danno" Williams (Scott Caan) is the "Psycho" ringtone on his cell phone. But this week, we finally meet her.
Danno's ex, Rachel, is played by Australian film and TV acress Claire Van Der Boom.
Rachel's clearly not fond of Danno's chosen profession, but their worlds collide when Five-0 needs her help to get a break in an unusual case: a brazen armored car robbery that leaves not only two security guards dead, but also leaves all the cash untouched.
Yes, Alex O'Loughlin gets shirtless, and Grace Park gets wet. And the young Teilor Grubbs returns as the Williams' precious daughter, Grace.
The episode is titled "Hao Kanaka," or "Iron Man."
More Familiar Faces
Watch for a cameo by former newscaster Diane Ako (now director of public relations at Halekulani Corporation), who follows in the footsteps of fellow TV news alum Kim Gennaula in episode seven. Ako appears as television reporter Meredith Michaels of Channel 9 News (which bears a striking resemblance to KGMB).
She blogged about her experience on the set, and included a number of great behind-the-scenes photos and observations.
"It is nothing like television news — it's precise, marks must be hit, timing must be correct, the script must be memorized word for word, and all of it has to be done around the weather and the environment," she wrote. "I have six lines, and I memorized those lines like my life depended on it."
Also on the local front, kumu hula and artist Blaine Kia will appear as Leo Crane.
Rapper and actor Nasir "Nas" Jones has a turn as a character named Gordon Smith. Of course, "Nas" once rapped about "puttin' hits on 5-0," so I doubt Smith will be a fan of law enforcement.
My wife caught mention of actress and model Tara Macken, who played Luisa on "Sons of Anarchy."
We'll also meet two couples: the Townsends, played by Colin Egglesfield (who had a four-year stint on the soap 'All My Children') and singer, model and actress Bijou Phillips, and the Rockwells, played by stuntman Paul Eliopoulos and stuntwoman Jessie Graff.
Quick Hits
This episode should also include a scene or two filmed at Hawaii National Bank, my former place of employment. "Hawaii Five-0 filming now at our Main Branch," a representative posted on Twitter. "Keep a look out for bad guy triathletes in a future episode."
If you missed Scott Caan on "The Late Show with David Letterman," you can catch it on YouTube.
Last week's ep did well in the ratings, with "Hawaii Five-0" taking the top spot for its time slot in viewers (10.34 million), households, adults 18-49, and adults 25-54. It bested rival ABC's "Castle" and its 9.97 million viewers.
The "Outtakes" column in Sunday's Star Advertiser featured interviews with several "Hawaii Five-0" cast members, offering another behind-the-scenes look at all the work it takes to put the show together.
Sneak Peek