'Five-0' Preview: "Mana'o"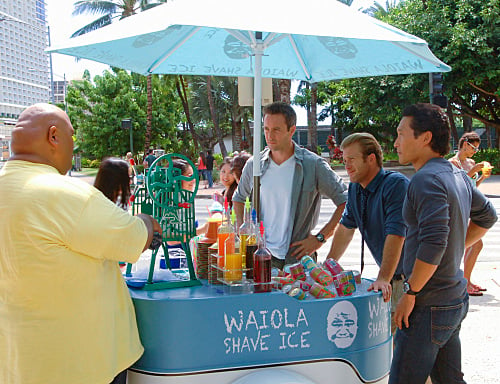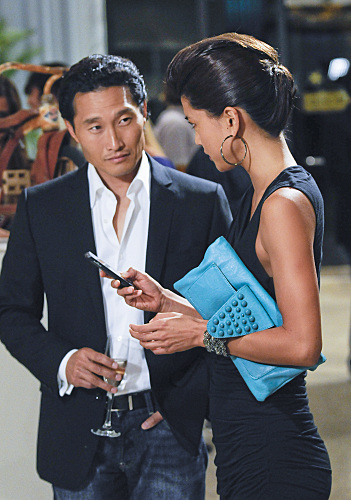 It was only a matter of time before "Hawaii Five-0" featured a luau. The good news is, we'll see a good, old fashioned imu. The bad news is, said imu was used to cook a cop.
Episode nine is titled "Mana'o," a word that CBS helpfully translates as "belief" (but that surely means many other things). On Monday, it means Danno (Scott Caan) will find his own beliefs put to the test when the murder of his ex-partner lands him squarely between Internal Affairs and powerful drug dealers.
Who's Who
Actor and Big Island naturalist Jason Scott Lee has his "Five-0" debut as Detective Kaleo. The Honolulu Star-Advertiser posted a Q&A interview with Lee today.
The episode will also guest star Bronson Pinchot, best known for his role as Balki on 'Perfect Strangers' and a couple of turns in the 'Beverly Hills Cop' film franchise. Hardcore geeks and Joss Whedon fans will recognize Dichen Lachman, who recently starred in the shortlived sci-fi series 'Dollhouse.' And we'll get another appearance by 8-year-old Hahaione Elementary School star Teilor Grubbs as Grace, Danno's daughter.
Rounding out the notable guest cast are local actor Garret T. Sato, surfer, triathlete and model Hannah Cornett, musician and actor N. Pomokai Brown, and Jonathan Seda (from NBC's 'Homicide: Life on the Street' and HBO's 'The Pacific'),
Also, Korean American actor Will Yun Lee returns as baddie Sang Min (not, as it turns out, "Saimin").
Behind the Scenes
Next week's episode brings yet another shave ice showcase, with Waiola Shave Ice expanding to a street cart in Waikiki. "Five-0" set spotter Stephen C. (@PHOTOluluTV) posted a set of photos and a short video clip from the set back in September.
CBS on the Rise
The 'Eye Network' announced this week that it has seen big gains over the last year, and that the success of "Hawaii Five-0" this season means an even brighter future.
And while the show has been a hit in the U.S., its prospects overseas are also strong.
"Within weeks of announcing Hawaii Five-0 was on our schedule, we sold it in more than 100 markets, and now it's in nearly all 200 of our overseas markets," said CBS president and CEO Leslie Moonves.
With international markets paying more than $2 million per episode, he noted that "Hawaii Five-0" and its fellow CBS Television Studios productions were profitable before a single episode aired.
Sneak Peek