'Five-0' Preview: 'Ho'opa'i'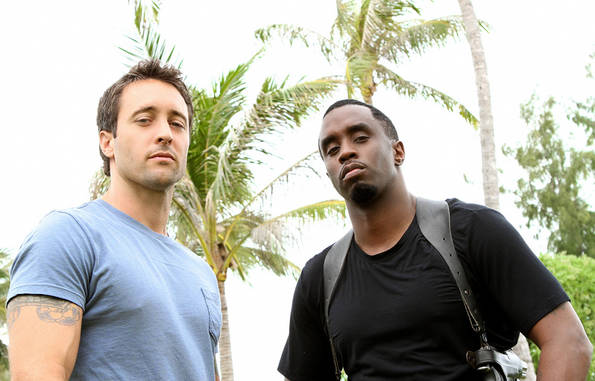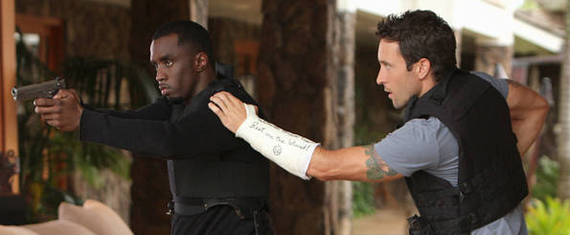 The rollercoaster ride of "Hawaii Five-0" guest stars hits a high point tonight, with the arrival of Sean Combs. He plays Reggie Cole (which is his birth name), a NYPD detective who finds his family targeted by a vengeful crime lord. Said family includes Victoria's Secret model Selita Ebanks as Lisa Cole and young Kwesi Boakye as Kevin Cole.
Keith David, a prominent character and voice actor, plays Jimmy Cannon. We'll also see Cara Buono (last seen as Dr. Faye Miller on "Mad Men") as agent Allison Marsh, and longtime Asian American actor Zero Kazama as Nelson Lee. Los Angeles stuntman Thayr Harris plays a cop.
Local actor Nicholas Gianforti appears as Agent Art Newman, and island bodybuilder and model Aaron Madriaga plays a "young HPD officer."
Shave ice baron Kamekona (Taylor Wily) is the week's only credited recurring cast member.
"Coming Home"
With this week's big musical guest, CBS wasn't content to post the usual preview clip. In addition to a special behind-the-scenes video, the episode provides the imagery for a four-minute "Five-0" music video featuring P. Diddy's song, "Coming Home":
The Rest of the Season
Next Monday, April 25, brings a rebroadcast of "Ke Kinohi." After that, however, it's all new epsiodes to wrap up the first season of "Hawaii Five-0."
The May 2 episode, "Ho'ohuli Na'au," features guest star Rick Springfield. The Grammy Award winning musician plays a womanizing photographer in town for a swimsuit model photoshoot.
The May 9 episode, "Ua Hiki Mai Kapalena Pau," finds Danny in grave danger as the islands face the threat of bio-terrorism.
May 16 is the anticipated date of the Season One finale, as of yet untitled. Filming wrapped at 2:48 a.m. on Friday, April 15.
If "Five-0" is picked up for a second season, filming won't resume until early July for a likely September premiere. Hopefully, word will come before CBS unveils its fall schedule to advertisers on May 18.