'Five-0' Preview: 'Hana 'a'a Makehewa'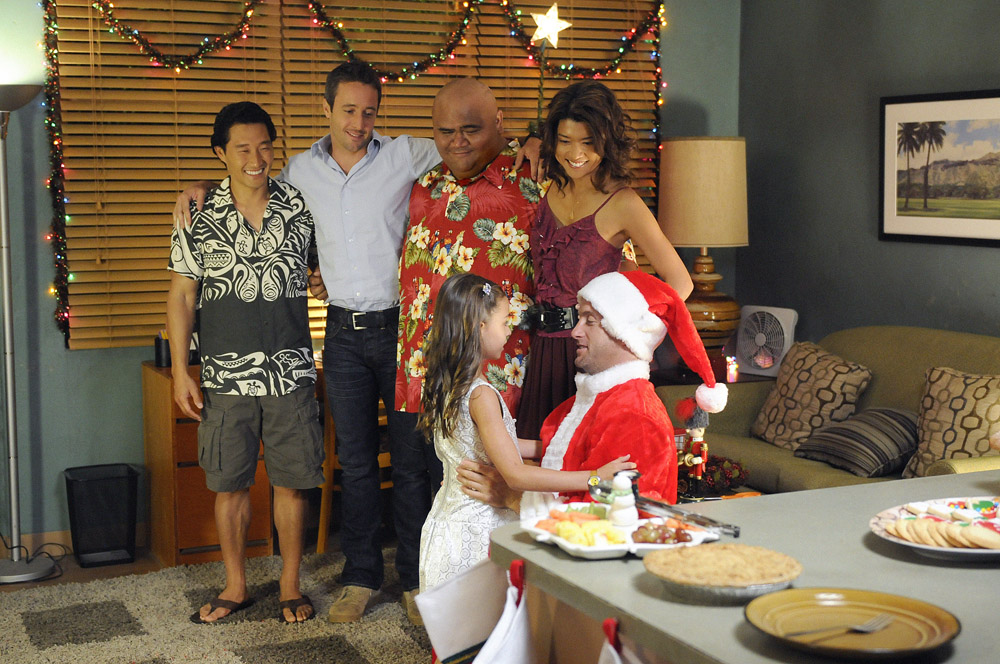 Very special holiday episodes are a hit or miss gamble for any television series, and are most often misses. But a "Christmas in Hawaii" theme might just offer the right balance of camp and sentimentality on "Hawaii Five-0."
But jokes about the lack of snow and sleighs can only get you so far, so this week's episode brings the return of two big baddies — one from the pilot episode of this new series, and one resurrected from the original show.
Victor Hesse (James Marsters), last seen plunging into Honolulu Harbor, is back. Not content to merely murder the father of Det. Steve McGarrett (Alex O'Loughlin), he now sets his sights on Chin Ho Kelly (Daniel Dae Kim), taking him hostage in a very big way.
But that's not all!
This week's episode also brings the rebirth of classic "Five-0" villain Wo Fat, who was McGarrett's arch nemesis for almost a decade. He'll be played by actor and martial artist Mark Dacascos, most recently appearing as "The Chairman" on "Iron Chef America."
"The Chairman" already has an air of cheesy villainy about him, so I think he's perfectly cast.
Finally, we'll also see Sang Min (Will Yun Lee) again, adding up to a full axis of evil.
Familiar Faces
The returning cast isn't all bad guys. The adorable Teilor Grubbs will make another appearance as little Grace Williams, and the adorable Taylor Wily returns as the not-so-little shave ice seller Kamekona.
In addition, we'll meet Sergeant Duke Lukela, played by Dennis Chun. Chun is the son of Kam Fong, the original Chin Ho Kelly, and even appeared in the original series as both a good guy and a bad guy.
Also returning to "Five-0" after almost thirty years, Marika Yamato, who also appeared in several episodes of the original series.
And keep an eye out for local actor Chaz Mann (credited as "Kishimoto") and local actress and model Alexandra Tabas (credited as "hooker").
Tidbits
The title of this week's episode is "Hana 'a'a Makehewa," which CBS says is Hawaiian for "Desperate Measures."
Forget "The Chairman." Entertainment Weekly reports that "Five-0" has cast an entirely different kind of cook: Dane Cook, actor and comedian. He's reportedly going to play the brother of Det. Danny "Danno" Williams (Scott Caan). Watch for him in February.
It doesn't look like the one week off at the end of November has hurt "Five-0" momentum. CBS says that last week's episode got solid ratings: 10.3 million viewers, enough to win its timeslot in households, adults 25-54, and adults 18-49.
Preview
Click below for a "Holidays in Hawaii" promo video for the episode. The giant Santa at Ala Moana Center makes a brief appearance!