First taste: Grondin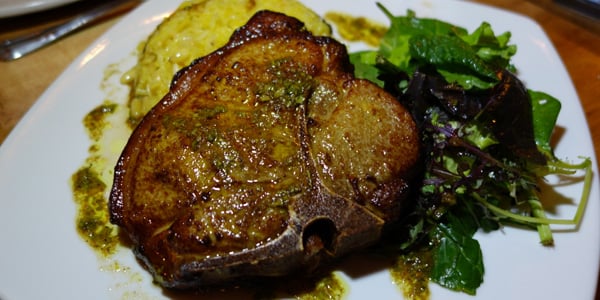 I want to be clear, this post is not a review. Grondin — a new restaurant in Chinatown blending French and Ecuadorian flavors — just opened Monday night. As you read this, they are prepping for their third night of business. But it was so good, that I had to tell you about it.
I had already ordered pizzas and fries at Bar 35 with Crystal Yamasaki and Yumi Ozaki when Lighthouse food writer Sean Morris called and asked if we wanted to try Grondin, which is diagonally across the street (not quite kitty corner, since neither establishment is on a corner). So we finished up and headed over. I give you this preface so you understand that even though we were already kind of full, we enjoyed the food so much at Grondin that we finished almost everything.
So here's a look at the place, and some of the food we had:
Grondin