First look: The revamped Hukilau Honolulu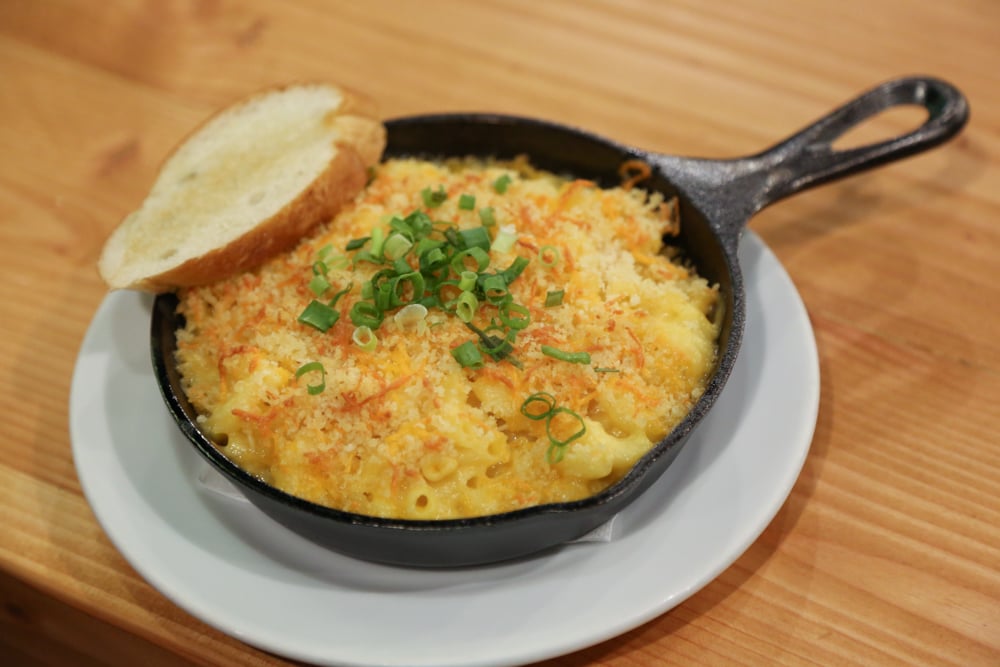 After the sudden closure of Bethel Street Tap Room in January, it was uncertain if Kawehi Haug and Kim Potter would embark on another restaurant concept in downtown. As of today they're back, showing off their cooking chops at a revamped Hukilau Honolulu in the basement of the Executive Centre.
Haug and Potter have pared down the longtime restaurant and bar's previously extensive menu into four main sections: burgers and sandwiches, soups and bakes, salads, and mixed plates. And as a nod to Tap Room fans, they've brought back haogie favorites like the Italian stallion, Big Bird, Americano and caprese sandwiches.
The new team moved in earlier this month. We work in the building, so we could see the space evolving, starting with a Let Them Eat Cupcakes Express window opening at the front (the cupcakery on Beretania is the pair's other venture). Nitro coffee fans can get their daily fix here along with cupcakes, house-made marshmallows, pies, yogurts and saimin.
A remodel of the dining room replaced the sports memorabilia with more flat-screen TVs and ambient lighting. Reconfigured seating now includes a newly finished stammtisch-style communal table.
The new Hukilau Honolulu serves lunch and dinner including two daily specials: a hearty, comforting umeke bowl and a mixed plate with meat, two scoops rice, mac salad, sides and dessert.
We also got to taste the pasta bake ($11), a comforting skillet of cheddar, jack, mozzarella and gouda cheeses tossed with macaroni and baked to golden brown perfection.
There's a ton of rich history and family recipes in the dishes. One of the standouts is the hearty Portuguese bean soup that's thick like a chili. It's based on an old family recipe from kitchen worker Sheldon Lo.
If you're looking for a simple lunch, the grilled cheese sandwich with fries ($8) and tomato bisque (add $2) is a nostalgic combo made with cheddar, jack, mozzarella and gouda, all melted to perfection.
Our favorite salad is the cold ginger chicken salad ($11) with juicy slices of chicken, local greens and a sesame-ginger vinaigrette.
Hukilau has a full bar that includes 10 beers on draft, including craft brews, as well as a cocktail program. Try the Plum Press ($6) if you like your cocktails sweet and the French 75 if you like them dry. And if you're wondering about the famous Bethel Street Tap Room pickles, they're served alongside a shot of Jameson. Cheers.
The new Hukilau Honolulu opens today, Nov. 29. We'll be back for the comfort food and the desserts.
Hukilau Honolulu
Executive Centre
1088 Bishop St.
523-3460
dahukilau.com/honolulu
Restaurant: Monday-Friday 11 a.m.-9 p.m.
Let Them Eat Cupcakes Express: 8 a.m.-3 p.m.