First dinner at new pop-up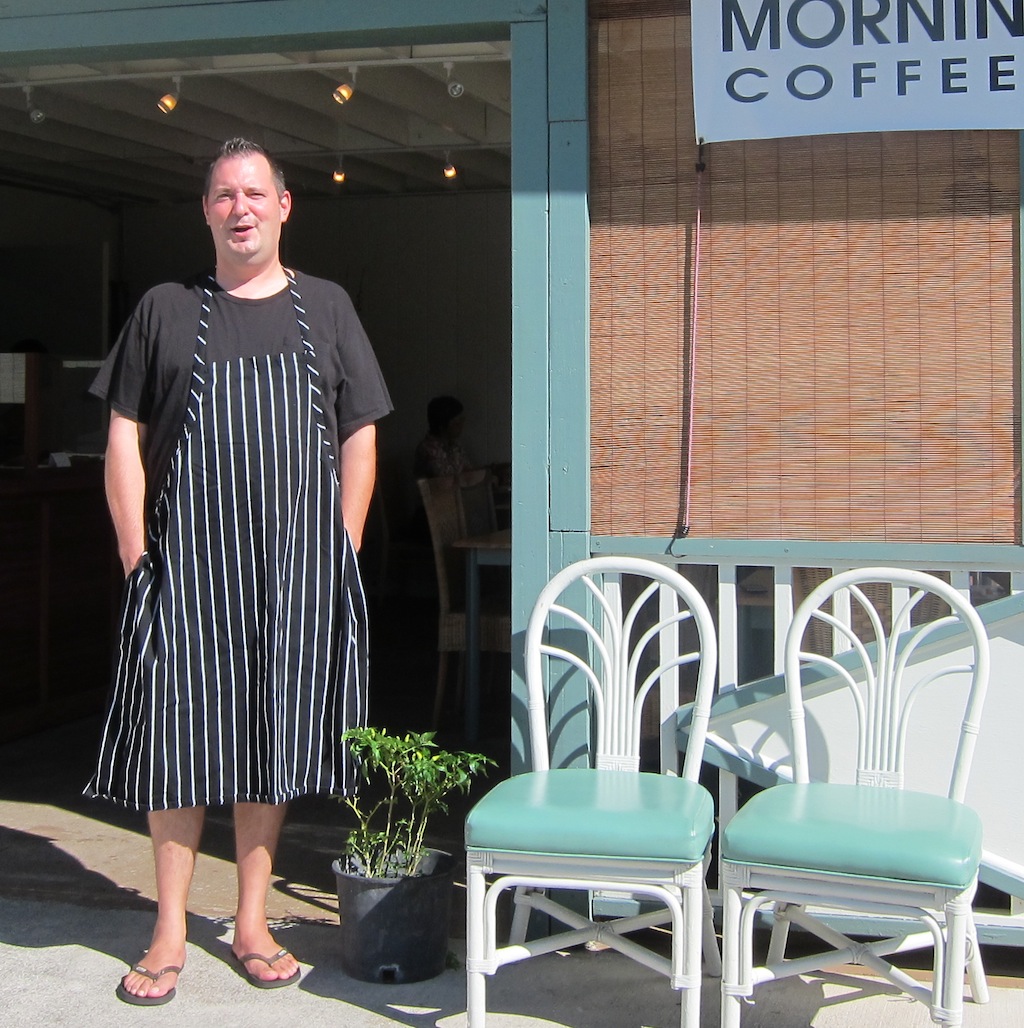 I love pop-up restaurants: They ride the edge, put full focus on food, hold down costs. I've been to three of Honolulu's four*. But for me the thrillers are the ones that take the gamble to the extreme, regularly switching up their entire menus as part of the grand scheme.
Why? Part of my psyche gets off on creativity. The world would rock off its axis without the bedrock constancy of McDonald's soft-serve or Zippy's oxtail soup, but if I see an unexpected riff on a plate and it works, I'm giddy. I like seeing where a creative mind starts from and where it's going, and even if it doesn't quite get there, my imagination and palate know new possibilities.
Lately, two pop-ups have me primed like Pavlov's dog: New menus go up, and it's all I can do not to click on the reservation button or pick up the phone. One is Andrew Le's Pig and the Lady. The other is the one I'm spotlighting here.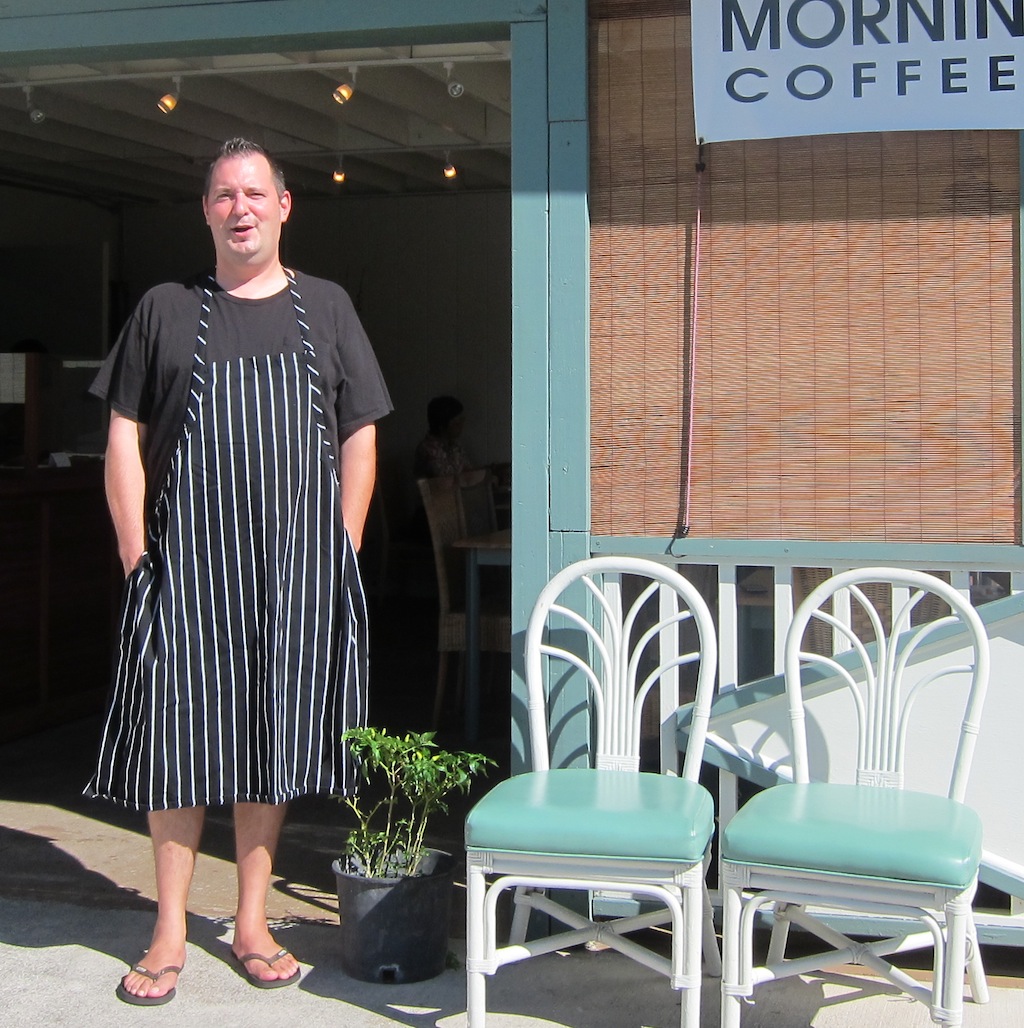 It's Plancha, also the one I promised myself I wouldn't. Chef/proprietor Bob McGee launched this Monday-Tuesday-Wednesday night pop-up in Manoa's Morning Glass Coffee + Cafe by cooking my snout-to-tail dinner there a couple weeks ago. I'm grateful that McGee, a total stranger at the time, agreed to take on snout to tail during a chance encounter on the day my original plans fell apart. McGee is grateful that Nonstop filled Plancha's inaugural dinner with pork-loving readers, and then covered the event on this site the next day. In other words, McGee and I have a mutual lovefest going, and there's no way I can objectively review anything he puts on my plate.
Why I'm breaking my own promise is because after signing up for Plancha's first post-pig dinner, I've watched McGee put up two more completely new weekly menus, riffing on bright traditional sauces paired with local ingredients, and I'm giving in to the Pavlovian urge the way any food blogger would. Plancha's focus is full-flavored small fish, people, the kind most restaurants bypass in favor of big fish like ahi and mahi mahi, plus whatever in-season produce McGee finds at farms and farmers' markets. He started with akule last week, opelu and Kahuku prawns this week, and next week veers into red-meat territory with Kulana braised beef belly.
His inspiration is the 36-inch plancha, or flat-top metal plate, in the Morning Glass kitchen. It's state-of-the-art, McGee says, the result of a botched order that the manufacturer fixed by sending a better plancha. The cooktop can caramelize food so quickly that he can sear one side of an aku fillet, for example, while the other side is still chilled.
Cooking style? Contemporary American and rustic Italian, not unlike what you find in the Pacific Northwest, where McGee cooked before coming to Honolulu, and simply prepared to let the ingredients shine. Cost? Forty-five dollars for four courses plus an appetizer-size amuse bouche. You won't go hungry: My entire table ended up taking home half our akule (we each got an entire fish) so we could fit in dessert.
So take this for what it's worth. It's not a review. I didn't even take many (or very good) photos. I just wanted to tell you there's a new pop-up in town that makes me giddy.
* Honolulu's three other pop-ups:
Addis Ababa Hawaii, Thursday nights at Eat Cafe in Gentry Pacific Design Center
Pig and the Lady, on hiatus now but serving dinner several times a week at Hank's Haute Dogs
Lanai at Aloha Tower, weekday lunch service in the former Don Ho's space

Plancha at Morning Glass Coffee
2955 E. Manoa Road
808-457-0997
www.planchahonolulu.blogspot.com