Find street food with Eat St.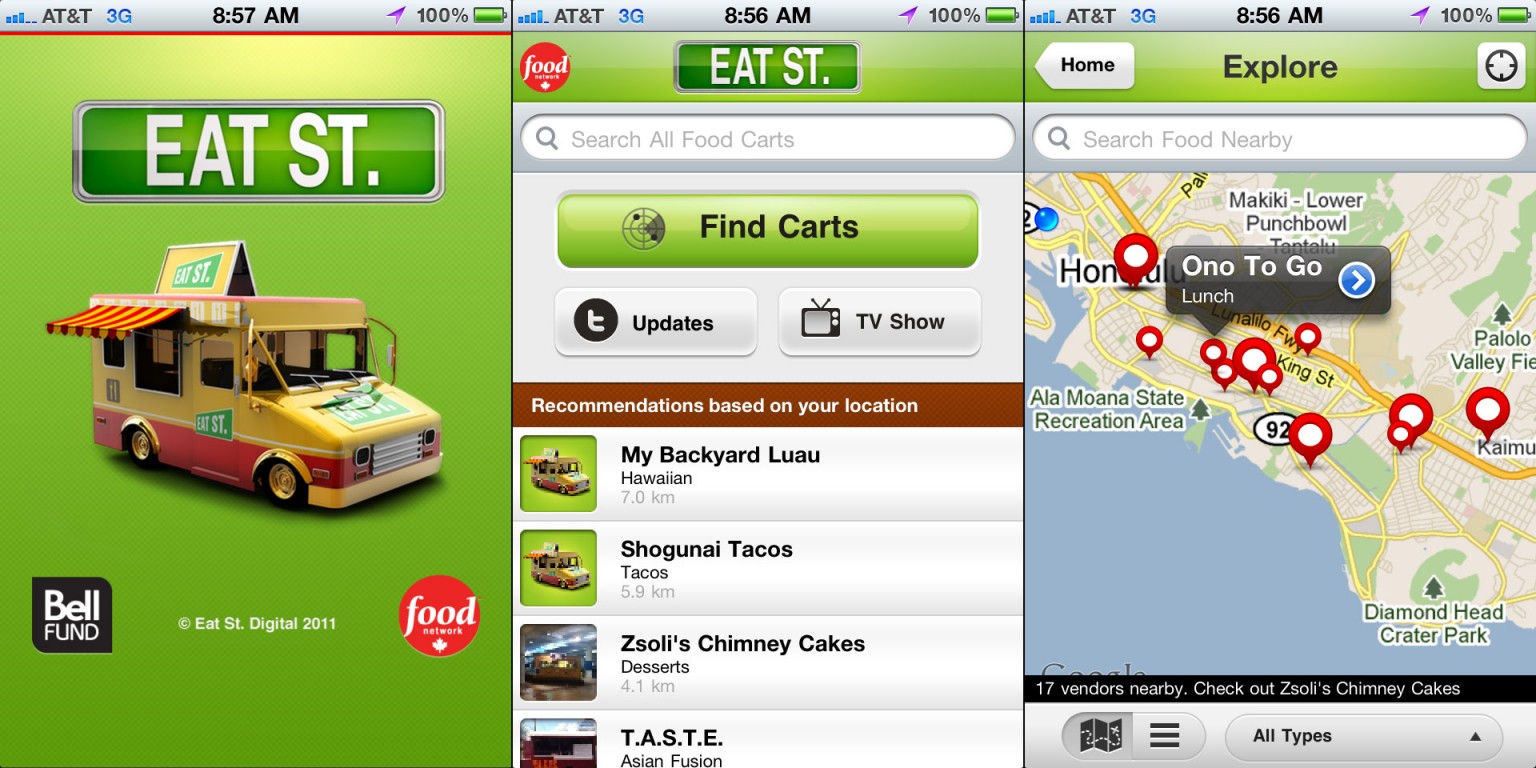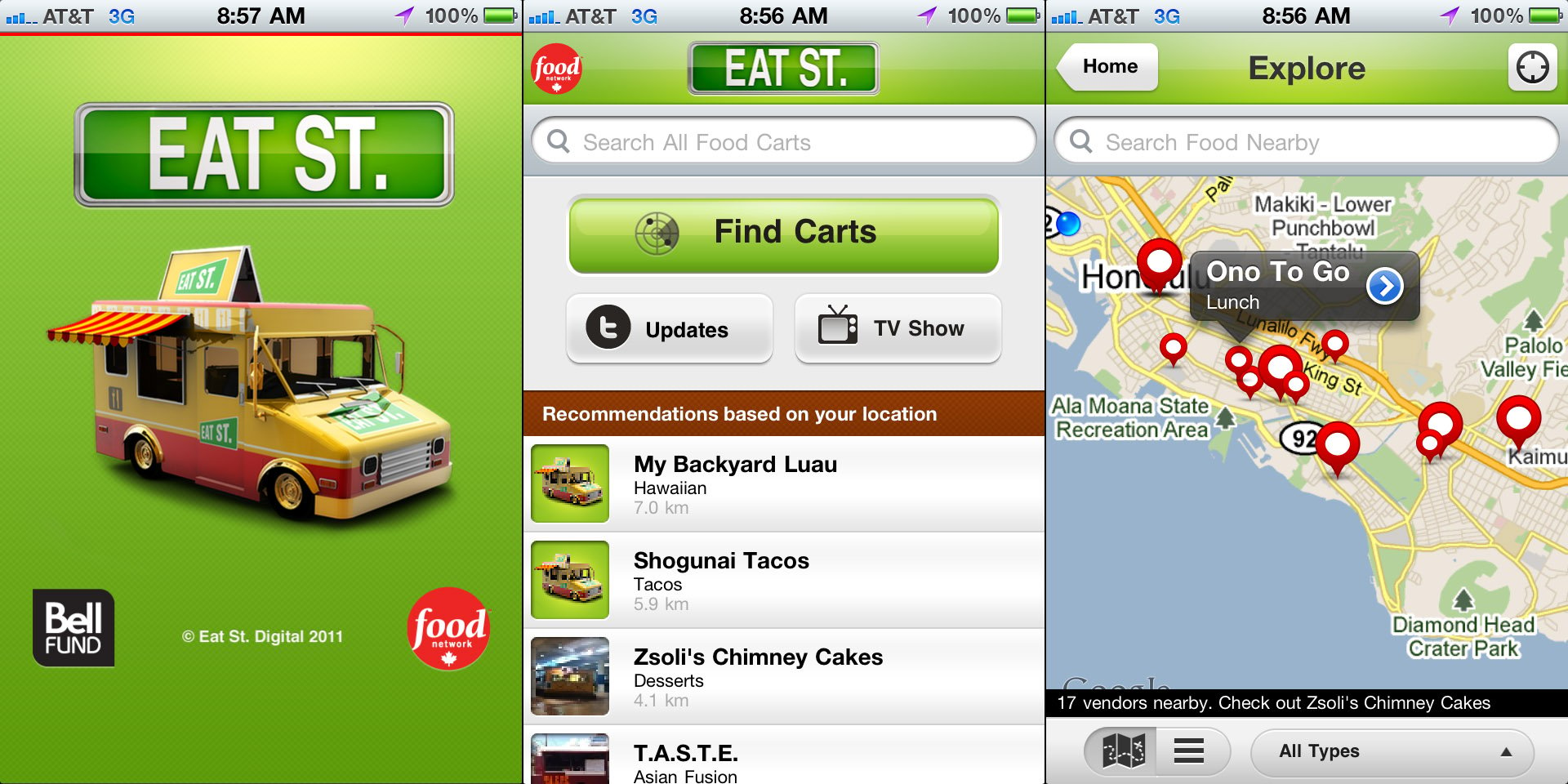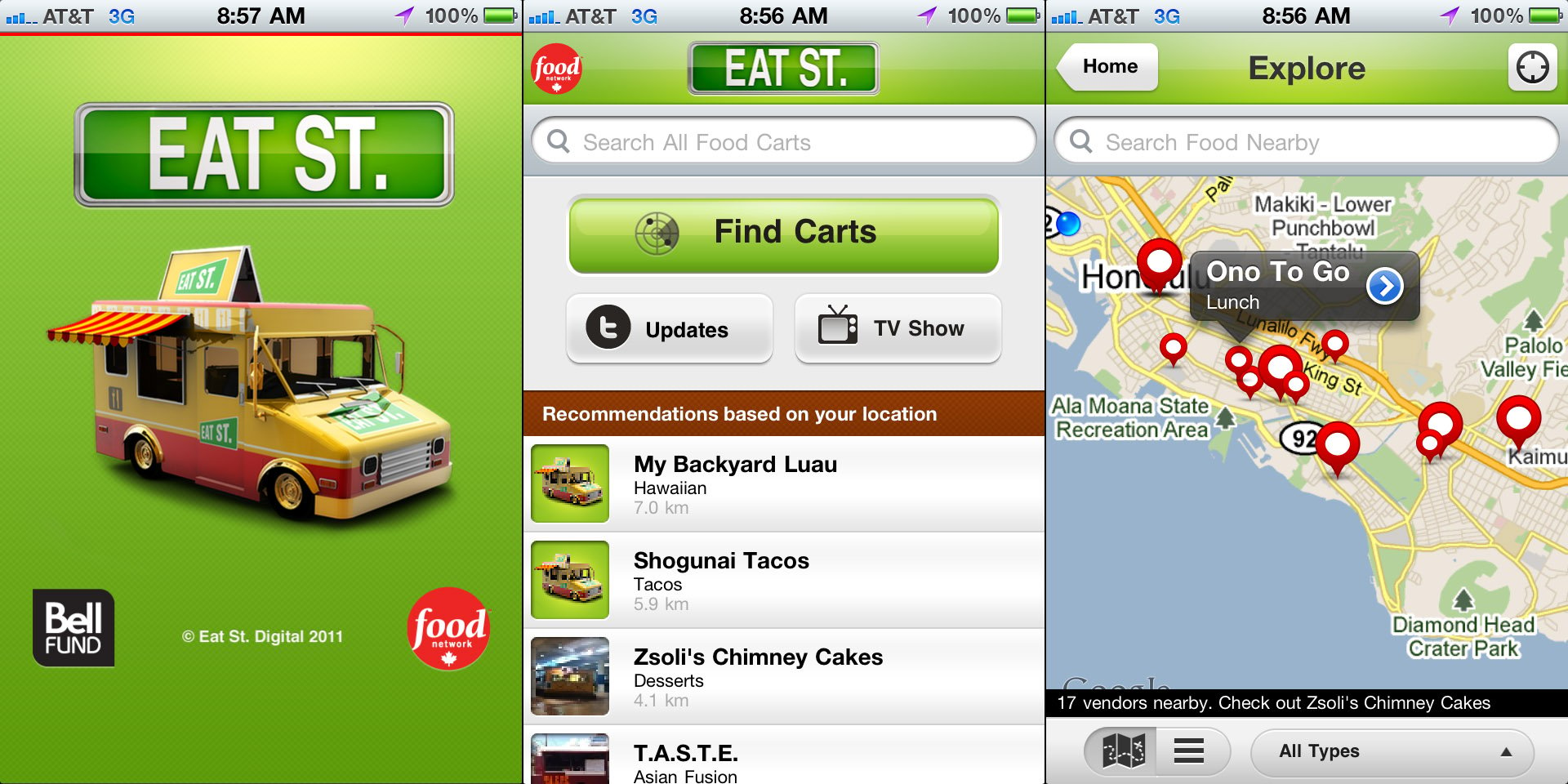 A new app aims to be no less than "the best street food app in the world," and already includes listings for food trucks and vendors in Honolulu.
Mashable today reports on the launch of the "Eat St." app, which is co-branded with a new television series on Food Network Canada by the same name. The show, which debuts on Wednesday, follows comedian James Cunningham as he checks out food trucks and food carts across North America. The app, meanwhile, helps you find street food via your smartphone or the web.
Results can be sorted by distance, cuisine, and popularity (each vendor profile has a thumbs-up vote button). The app is designed to show Twitter feeds, photos, menus, hours, and featured specials… though each vendor will have to claim their listing in order to include all the details.
At launch, the app boasts listings for over 2,000 street food vendors in 184 cities. On Oahu, at least 30 results are reported, though I haven't found a way to bring up the complete list.
The "Eat St." app was built by Invoke Media, based in Vancouver, Canada, best known for the HootSuite toolset for Twitter.
No iPhone? No problem. The "Eat St." app has a web version. And here's a quick walkthrough of the "Eat St." mobile app:
eat-st-1