Fat Kid Friday: Green Tea Warabimochi Parfait
A throwback look at an OG matcha spot that's set to return in 2023.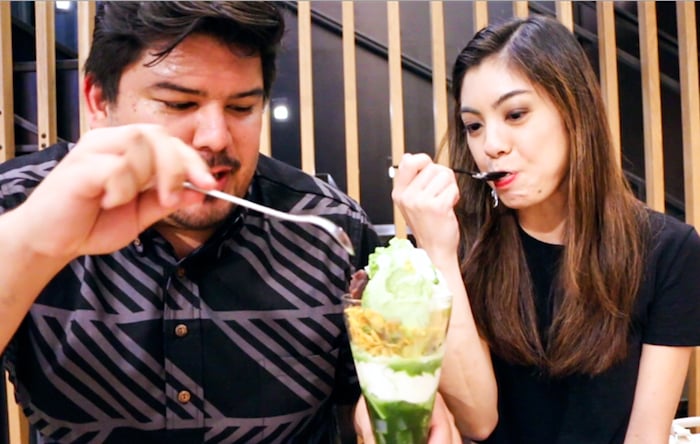 – Video editing by Thomas Obungen
– Concept and title by Brandon Lee
By Thomas Obungen and Kelli Shiroma
Fat Kid Friday is a video series spotlighting exuberant dishes across Oahu. Crazy, ginormous or over-the-top luxe, these are the broke-the-mouth dishes we push across the table and tell our friends, "Try this. TRY IT."
Matcha, matcha, matcha. If you haven't noticed, green tea is hot lately (hah!). Matcha soft serve, matcha panna cotta, matcha old fashioneds – and this, the matcha warabimochi parfait at Nana's Green Tea.
If that's a mouthful, it literally is. Nana's sells a bunch of other parfaits featuring Japan's famously bitter powdered green tea (yes, the kind whipped to a froth in tea ceremonies), but this particular version shimmers with pillowy squares of yielding, jelly-like warabimochi dusted in kinako roasted grain powder.
But it doesn't end there. It's the creamy-chewy-pillowy-crunchy combo of textures and the balance of a gently loamy background with a bit of sweet, that makes this treat reason enough to head into Waikiki.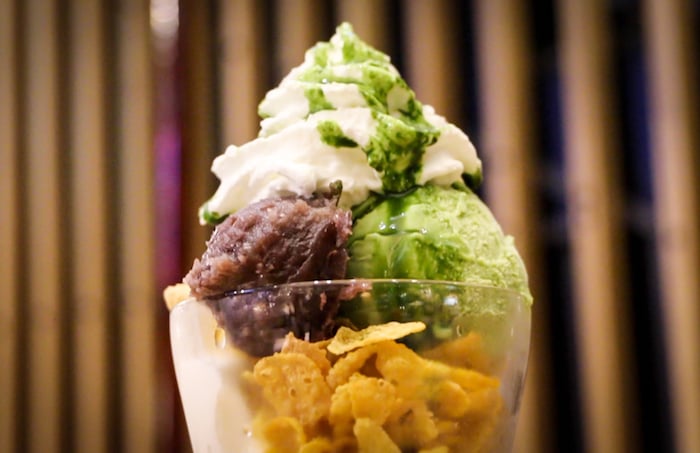 Nana's Green Tea
2250 Kalakaua Ave., basement level
Missed any Fat Kid Friday videos? Watch the series:
Churro waffles
The Heavy D and Royale with Cheese
The Mega-sushi rito
Pocho wraps and E-mochi balls
The $65 Ultimate Loco Moco