Fat Kid Friday: Churro waffles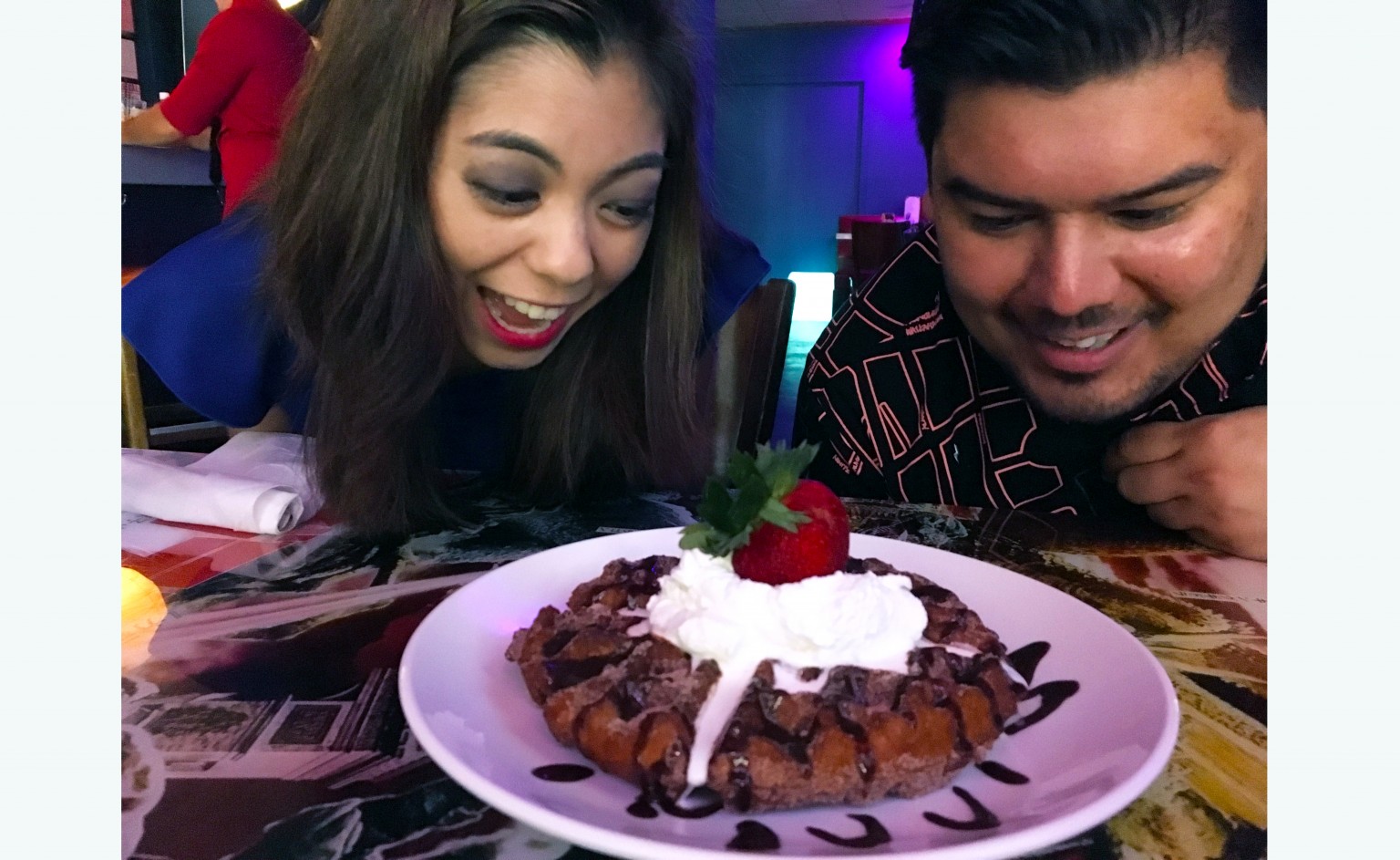 – Concept and title by Brandon Lee
– Video by Sho Niimura
Fat Kid Friday is a video series spotlighting exuberant dishes across Oahu. Crazy, ginormous or over-the-top luxe, these are the broke-the-mouth dishes we push across the table and tell our friends, "Try this. TRY IT."
It began, as many Fat Kid discoveries do, with an Instagram photo. The one on Wang Chung's feed — yup, the Waikiki karaoke bar with Sunday brunch — promised a mashup of waffles and churros, a crisp, hot, cinnamony heap of comfort topped with whipped cream and chocolate sauce.
Faster than you can say ay caramba! Fat Kid was there. We so need this in our lives. Churro waffles. Available as a rotating brunch special ($8) some Sundays only, including this Sunday.
Wang Chung's
2424 Koa Ave.
Inside lobby of the Stay Hotel
201-6369
Sunday brunch 10 a.m. to 1 p.m.
Missed our last Fat Kid Friday video? Watch the series:
The Mega-sushi rito
Pocho wraps and E-mochi balls
The $65 Ultimate Loco Moco