Farrington High School: What's the flavor of Christmas?
Hawaii's future chefs and restaurateurs share the dishes that make their holidays so ono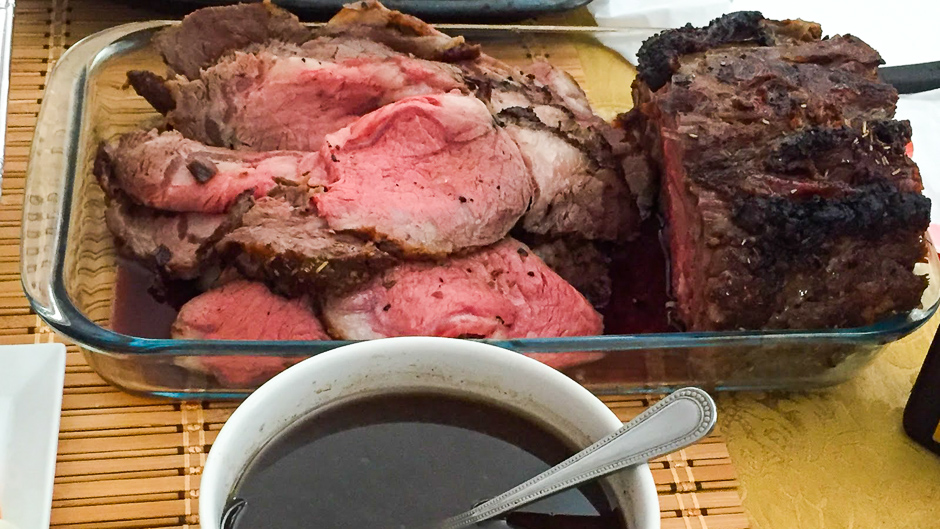 When Sara Urabe saw our Foodie Fix segment featuring Kelli Shiroma and her dad on Hawaii News Now Sunrise earlier this year, her ears perked up. Kalihi was in the headlines but for a delicious reason — Kelli's and her dad's Top 5 plate lunches from the 96819. Urabe, an English teacher at Farrington High School, saw a potential niche for her culinary students and reached out to Frolic.
So I visited Urabe's Period 3 English class recently. All the students are budding culinarians enrolled in the Kalihi school's culinary program. These kids know what they like to eat! So I posed a question: What food says Christmas to you?
This post is the result. Read on for a taste of what future chefs and restaurant owners of Hawaii are inspired by and eating. Many of the students' picks are made by their families, and some of the writeups celebrate more than flavor, wrapping in the joy of holiday gatherings and appreciation for family members who lovingly created the dishes.
Thank you, Ms. Urabe and Period 3 English students for a great job on your first Frolic post! If you're a teacher or know one with students who love food, reach out to us at editor@frolichawaii. We'd love to collaborate!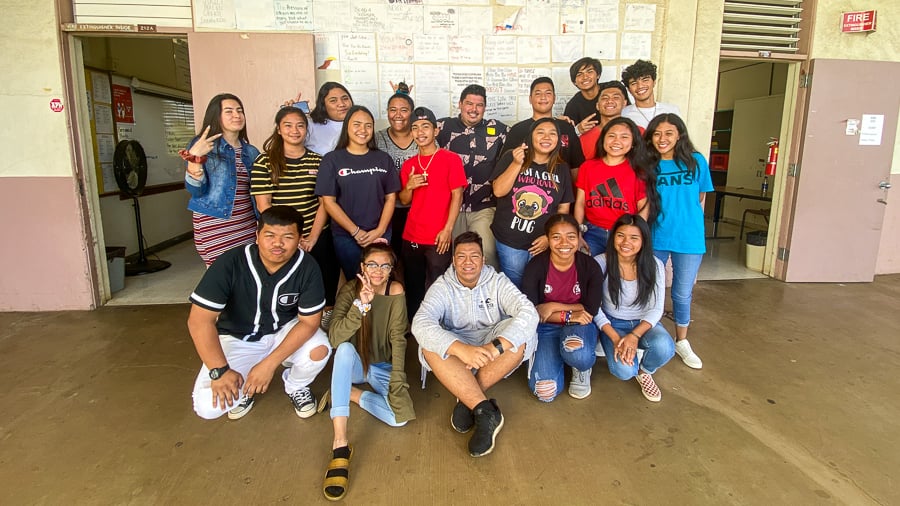 Salted caramel cheesecake, The Cheesecake Factory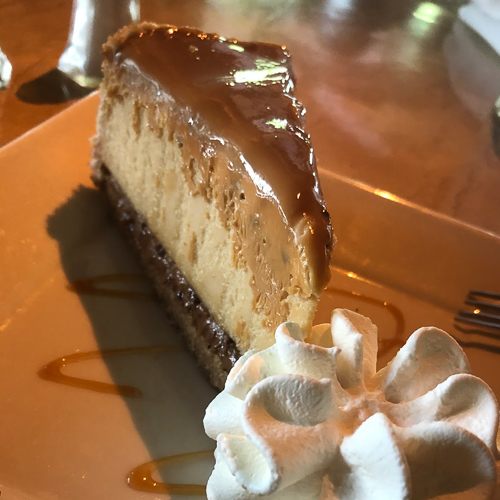 Where: The Cheesecake Factory, 2301 Kalakaua Ave., Waikiki; and 91-5431 Kapolei Pkwy., Kapolei
Cost: $6.25 a slice
If you want a dessert that is sweet and salty, order the Salted Caramel Cheesecake at The Cheesecake Factory. This cheesecake is soooo good. It has a soft, smooth, fluffy and creamy texture with the strong smell and taste of caramel, balanced by the saltiness of the crust. The way they plate it is so eye-catching. I didn't expect that it to be such a big slice, enough to serve two people. — Mary Grace Daloping
Guava chiffon cake, Foodland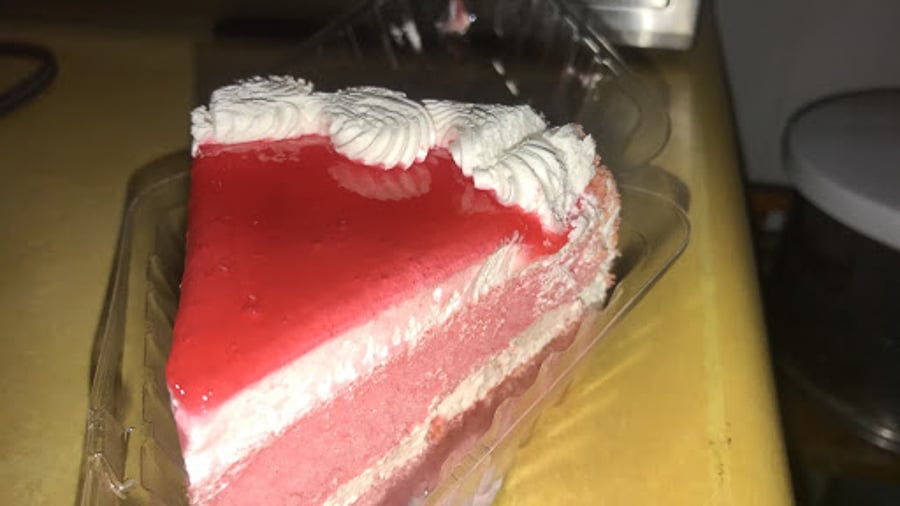 Where: Foodland, various locations
Cost: $3.19 a slice
The chiffon cake has a light and soft texture. The thin guava jelly layer is very smooth and the whipped cream is very fluffy and not too sweet. This is a good combination and goes well together. This dessert is my favorite during the holidays because pink is my favorite color and the size of this cake is perfect for one. — Alize Espiritu-Torres
Hiki'nauga trifle, homemade
From the bottom to top is yellow cake, yellow pudding, fruit cocktail, crushed peanuts, smoothed over with a layer of Cool Whip and topped with peaches and cherries. You can put whatever topping you want but the peaches are always best to top it off. This is my favorite dessert because it brings back memories growing up and always makes me feel like a kid. It reminds me of when my brothers and I used to play outside. — Suafafaalupea Laloulu
Banana lumpia, homemade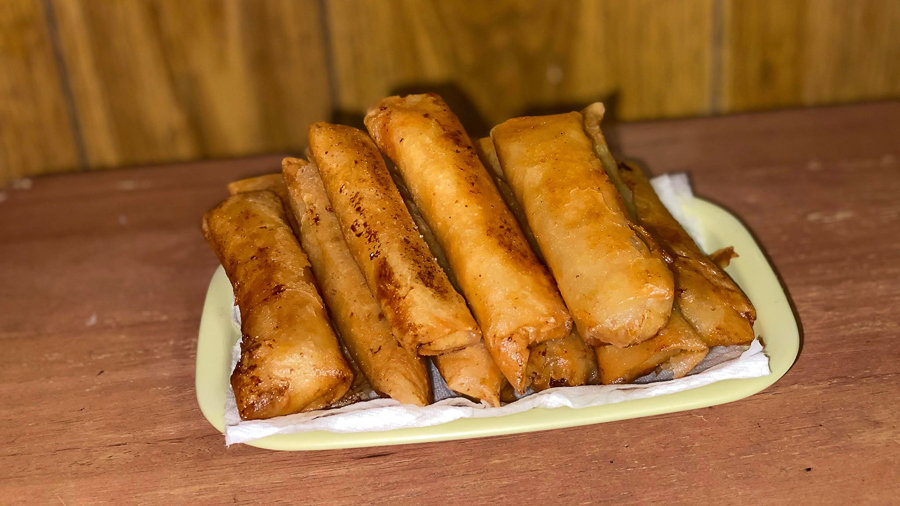 This is my favorite dessert from my (Filipino) culture because at every occasion or party that we have, it's always on the table. People enjoy eating banana lumpia when it's served hot and fresh. I enjoy eating this as a dessert because you can taste the soft and sweet apple banana and sugar inside of the lumpia wrapper. The texture of this dessert is very crunchy because of its wrapper and also soft when you take a bite of the banana inside. — Alyssa Mae Erice
Uncle's prime rib, homemade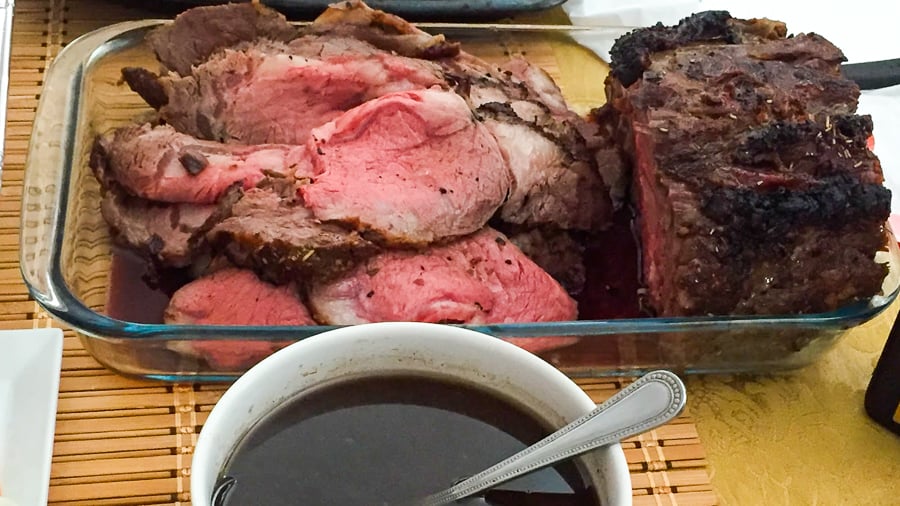 This is my favorite holiday dish because every Thanksgiving/Christmas my uncle makes this dish. I eat this first before anything else because it is so good. I don't know how he makes it but I know he puts a lot of effort in making it and I even prefer to eat this rather than the traditional turkey with gravy. This prime rib is so juicy and tender and has the perfect amount of spice. It's not too salty, and when you add the au jus it adds more moistness to the prime rib. — Marijo Lynn Bautista
Custard pie, Foodland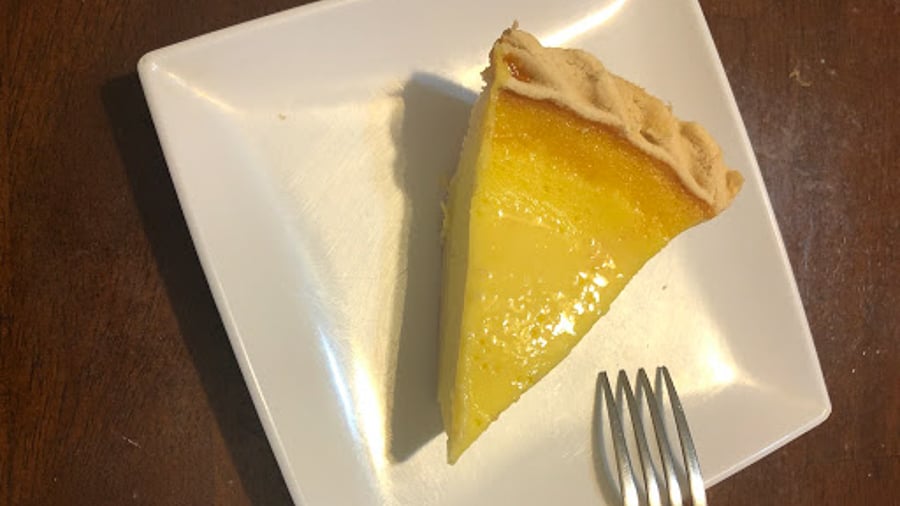 Where: Foodland, various locations
Cost: $8 a pie
Foodland's custard pie is light, creamy and traditional. It's creamier than other places like Costco and Times. My mom told me that this was the very first pie I ever ate. My dad always brings the custard pie home every Thanksgiving and it never fails to satisfy my taste buds. — Jalen Cabrales
Pumpkin crunch, homemade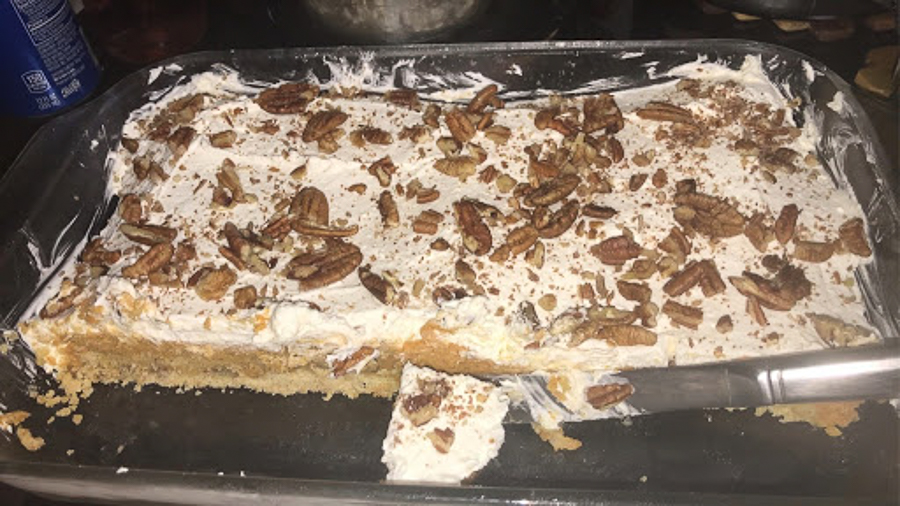 This is my favorite Thanksgiving dessert because the taste of the pumpkin gives me the feel of fall especially when pumpkins are in season. It also tastes very delicious after a big holiday meal. It's not too sweet and it's not too bland. It has the right amount of sweetness. The crust is made with crushed graham crackers and the middle filling is made with yellow cake mix and canned pumpkin. The topping is Cool Whip and cream cheese mixed together, sprinkled with crushed pecans to finish it off. My family always has this on our holiday dinner table. — Jessica Aragon
Mom's red velvet puligi bundt cake, strawberry cheesecake, blueberry cheesecake and Oreo cheesecake, homemade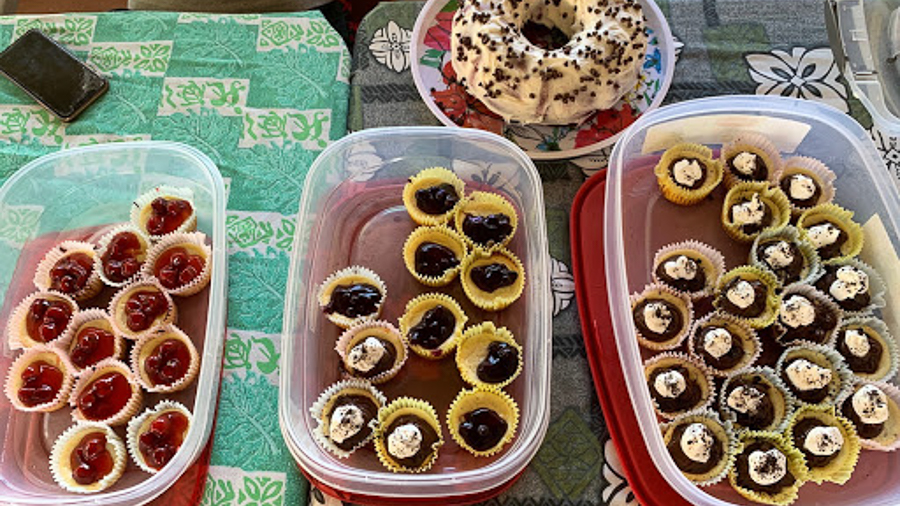 These four items are my favorite desserts and I have loved them ever since my grandma first made them. Now my mom makes them and I never get tired of them. I think I ate about half of the desserts in this picture. I enjoy the sweetness of all but I like the Oreo cheesecake the best. — RJ Wong
Dad's leche flan, homemade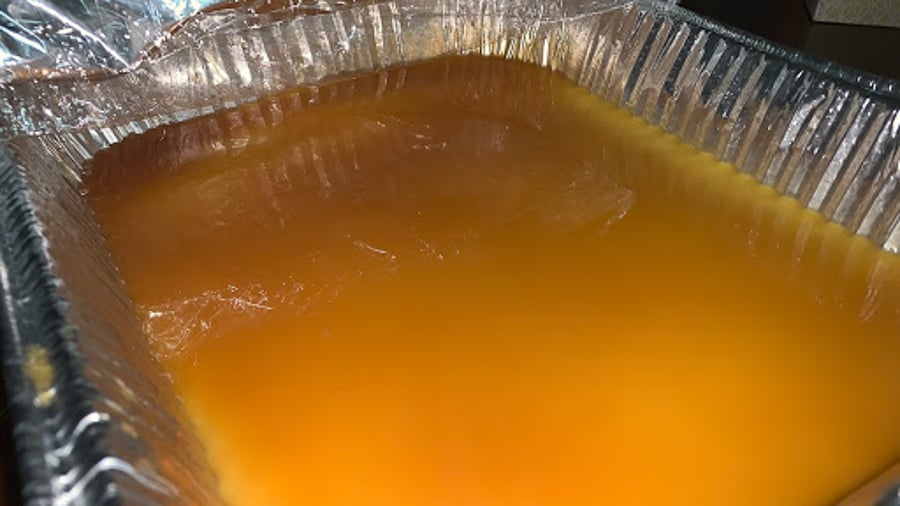 Leche flan is a custard pudding with caramel syrup on top. This is my favorite holiday dish not only because it's made by my dad but also because in my opinion it tastes different from store- or bakery-bought flans. The taste is balanced out and the fluffy texture makes it the best as well. My dad really puts a lot of hard work into making this dessert every holiday and it takes a while to make this since he has to wait overnight. He doesn't follow a recipe or video but makes it from memory. — Raneliza Manuel