Essential O'ahu Eats: These Bakeries Want You to Know They're Open
Breads, pastries and yes, you can still get hot malassadas.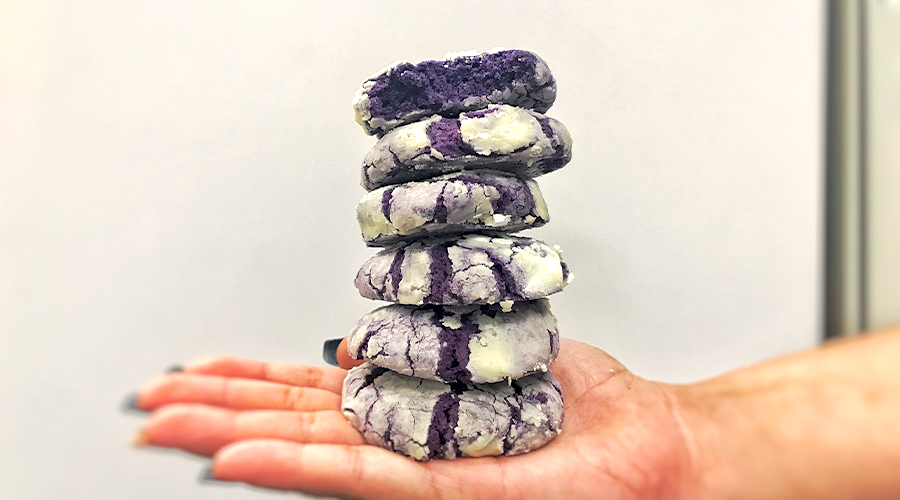 In times like these, pastries, housemade breads and snacks from your fave local bakery can make all the difference. So we posted a question on Instagram asking which ones are still open—and got well over 100 responses.
Scroll below to see where you can satisfy your craving for cakes, cheesecakes, malassadas, ube tarts, cookies, Spanish rolls and … sorry, we started drooling. The bakeries listed here are open for online or phone orders and takeout or curbside pickup. Clicking on a bakery's name will take you to their Instagram where you'll see latest their postings about hours and offerings.
---
SEE ALSO: More takeout menus from Hawai'i restaurants
---
O'ahu
A Cake Life, Mō'ili'ili
Aloha Bakehouse & Cafe, Kaka'ako
Anna Miller's Hawai'i, 'Aiea
Baker Dudes, various locations
Bread House, Chinatown
BREADSHOP Honolulu, Kaimukī
Brug Bakery, Kahala Mall and Mānoa locations
Butcher & Bird (frozen take and bake cookie dough), Kaka'ako
Cake Works Hawaii, Mō'ili'ili
Chocolate + Vanilla Bakery, Kaimukī
Cupcakes and Things Bakery, Kapolei
Diamond Head Market & Grill, Kapahulu
Epi-Ya Bakery, Mō'ili'ili
Fendu Boulangerie, Mānoa
Great Harvest Kahala, Kahala
Hokulani Bake Shop, Downtown
Honu Bakery, Kalihi
Kamehameha Bakery, Kalihi
Kona Coffee Purveyors / b. patisserie, Waikiki
Kulukulu Cake, Eaton Square location only
La Palme D'or, Ala Moana
Legendary Taste, Hale'iwa
Leonard's Bakery, Kapahulu
Mac Baby Cookie Company, Ward
Malu Honolulu, Ke'eaumoku
Miss Chen's Cake, Ke'eaumoku
Nanding's Bakery, Kalihi
Napoleon's Bakery, various Zippy's locations
Olena by Chef Ron Simon, Kalihi
Ono2Guys, Kāne'ohe
Otto Cake, Kaimukī
Panya Bistro at Hokua, Kaka'ako
Penny's Malasadas, La'ie
Pipeline Bakeshop & Creamery, Kaimukī
Purve Donut Stop, Ala Moana
Roscoe's Sourdough Breads, Kaka'ako and Kailua
SODABOMB, Laie
Sweet Revenge Honolulu, Kalihi
The Alley Restaurant, 'Aiea
The Cheesecake Factory, Waikīkī
The Cookie Corner, various locations
This Is It Bakery & Deli, Kaka'ako
Tiny Pyramid, Iwilei
Ubae Hawaii, Kalihi
Valerio's Tropical Bakeshop (inside Seafood City), Waipahu
Waikiki Tea House, Waikīkī
Neighbor islands
Coppa's Maui Bakery, Wailuku
Cupcakes Boom, Hilo
Home Maid Bakery, Wailuku
Mamane Bakery Hawaii, Waimea
Maui Manjookies, Kahului
Midnight Bear Breads Bakery, Hanapepe
Papaa Palaoa Bakery, Hilo