Enter to win dinner and a show at Hawaii Theatre's Screen Cuisine: A Food Festival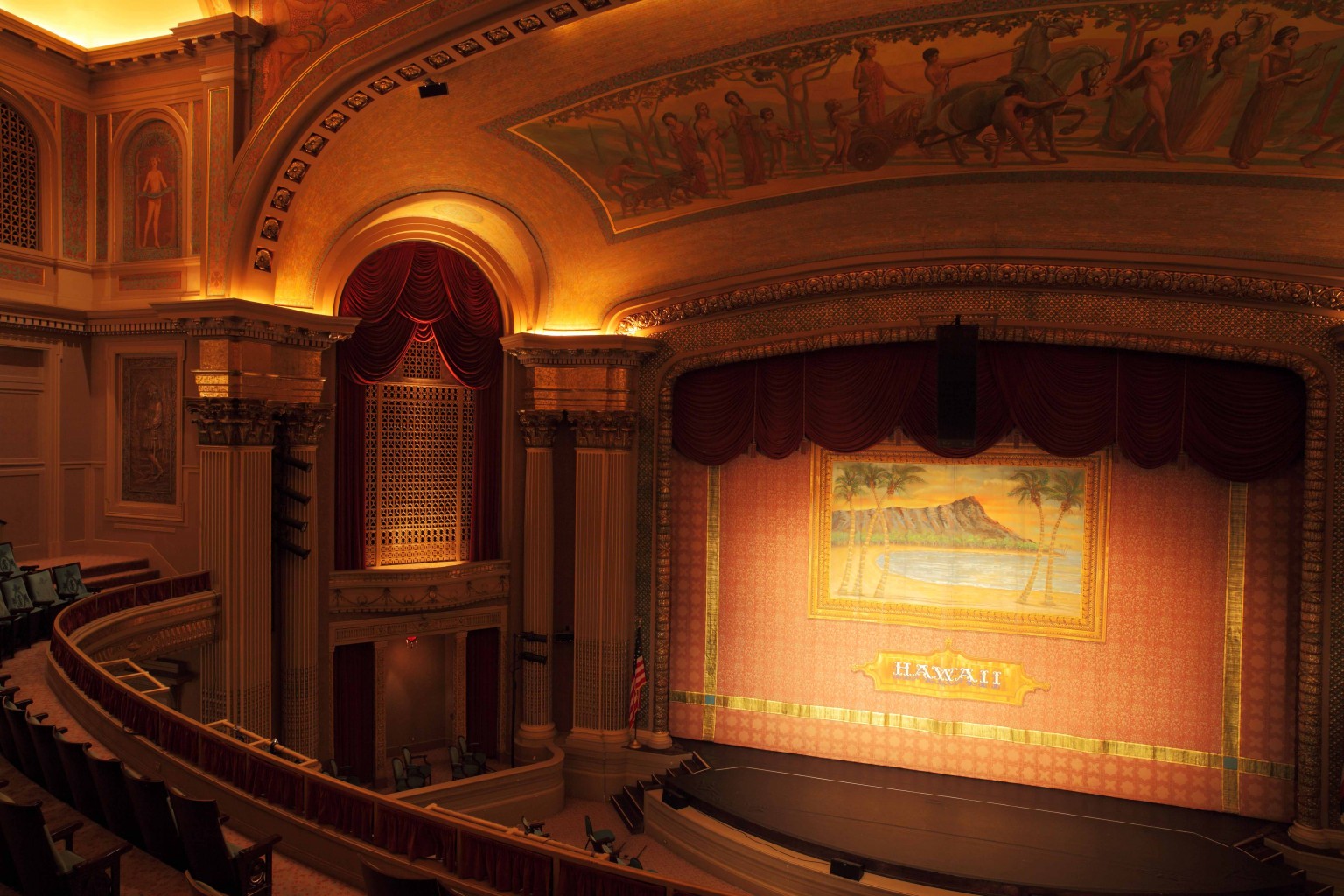 Sponsored
Hawaii Theatre presents their first-ever Screen Cuisine: A Food Film Festival from Friday, August 19 – Sunday, August 21. The festival showcases four classic food films and incorporates a unique dining experience for filmgoers. Participating local restaurants include Palate Craft & Eatery, Restaurant Epic, The Pig & The Lady, and Fête.
Event packages include a progressive meal designed to enhance the movie experience and a movie ticket. As part of the dinner packages, patrons can enjoy a post-movie dessert at Cake Envy. A make-your-own chocolate bar class at Madre Chocolate will also be part of the weekend's events. A portion of all proceeds will benefit the Hawaii Theatre Center. Tickets to watch the film only will also be available.
Featured films include the critically acclaimed comedy-drama The Hundred-Foot Journey, the Taiwanese film Eat Drink Man Woman directed by Ang Lee, Chocolat, a five-time Academy Award nominee including Best Picture, and Like Water for Chocolate, based on the popular novel by Mexican novelist Laura Esquivel.
The film festival will take place at the historic Hawaii Theatre. Complete listing of the showtimes, movies and partnering restaurants are listed below. For more information and to purchase tickets visit www.hawaiitheatre.com
GIVEAWAY
The giveaway tickets (2x) can be used towards any one of the featured films of the winner's choosing and a $50 gift certificate to Palate Craft & Eatery in Chinatown.
To enter, just fill out the form below to sign up for the Frolic Hawaii and Hawaii Theatre Center newsletters. Even if you're already a subscriber, you can still fill out the form to enter the giveaway.
The contest ends at 4 p.m. on Tuesday, August 16, 2016. We will be randomly selecting a winner, who will be contacted via email.
Palate Craft & Eatery is located at 1121 Bethel Street (across from Hawaii Theater), www.palatecraftandeatery.com or call (808) 524-BEER.
Friday, August 19, 2016 (Opening Night)
The Hundred-Foot Journey
8:00 p.m.
Hassan Kadam is a superior, and largely self-taught, culinary artist. Displaced from his native India, he and his family settle in a quaint French village, where they decide to open an Indian eatery. However, a rivalry ensues with Madame Mallory, the proprietress of an acclaimed French restaurant located just 100 feet from their doorstep, who objects to their presence. War erupts between the two establishments, but their shared appreciation for culinary excellence wins in the end, acting as a bridge over a cultural divide.
For The Hundred-Foot Journey dinner and movie package, contact Palate Craft & Eatery at 808-524-2337 or www.palatecraftandeatery.com. Post-movie dessert at Cake Envy.
Saturday, August 20, 2016
Eat Drink Man Woman
2:00 p.m.
Master Chef Chu (Sihung Lung) is semi-retired widower, who lives at home with his three unmarried daughters, each of whom challenges the narrow definitions of traditional Chinese culture: Jia-Jen (Kuei-Mei Yang), is a chemistry school teacher who converts to Christianity; Jia-Chien (Chien-Lien Wu), an airline executive, fiercely independent and inheritor of her father's culinary gifts; and Jia-Ning (Yu-wen Wang), an employee at a fast-food restaurant. Each Sunday Mr. Chu makes an elaborate, glorious banquet for his daughters, but the dinner table is also the family forum where religion, career choice, and relationships, those issues that both bind and challenge their family, come to the fore.
For the Eat Drink Man Woman early dinner and movie package, contact Restaurant Epic at 808-587-7877 or www.restaurantepichawaii.com.
Saturday, August 20, 2016
Chocolat
8:00 p.m.
This British-American romantic comedy-drama tells the story of a young mother, played by Juliette Binoche, who arrives at the fictional, repressed French village of Lansquenet-sous-Tannes with her six-year-old daughter and opens La Chocolaterie Maya, a small chocolaterie. The village mayor, who disapproves of her presence, becomes her nemesis. But her chocolate quickly begins to change the lives of the townspeople around her, and her shop soon becomes the locus for villagers and outsiders, each with their own story to tell.
For the "Movies and Making Your Own Chocolate Bar" class from 4:30-6:00 p.m., contact Madre Chocolate at 808-377-6440 or click here to purchase tickets.
For the Chocolat dinner and movie package, contact The Pig and the Lady at 808-585-8255 or www.thepigandthelady.com. Post-movie dessert at Cake Envy.
Sunday, August 21, 2016 (Closing Day)
Like Water for Chocolate
2:00 p.m.
Tita, according to the De La Garza family tradition, is forbidden to marry. Instead it is her duty is to care for her mother until the day her mother dies. So when she falls in love with Pedro, the boy from a neighboring ranch, and he in turn asks for her hand in marriage, Tita's mother, Mama Elena, refuses; she instead offers her other daughter, Rosaura, to Pedro. Pedro accepts, believing this will be the only way to be close to the woman he truly loves. With the help of the old ranch cook Nacha, Tita bakes the wedding cake for her sister Rosaura, while weeping her own sorrow and shedding her tears into the cake batter. Tita soon learns that she can transfer her emotions through the food she prepares, infecting all who eat it with her intense heartbreak. The resulting cake causes a severe, crushing longing for one's own true love- in all those who eat it!
For the Like Water For Chocolate lunch and movie package, contact Fête at 808-369-1390 or visit www.fetehawaii.com.