Enter to win a year of free Jamba Juice!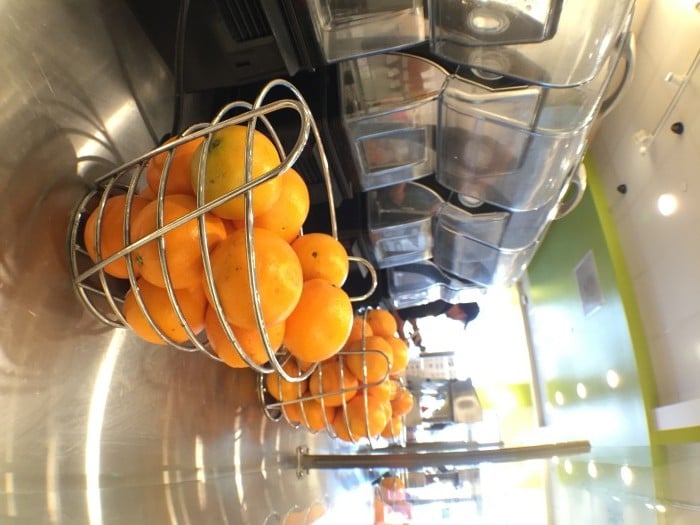 Sponsored
We got a peek inside Jamba Juice Hawaii's secret innovation kitchen, where new flavors are whirled up in an otherwise typical-looking Jamba location at Stadium Mall in Aiea.
So just how are new flavors dreamed up?
It all begins by asking, "What if we blend…?" Then blenders are fired up in the test kitchen, and the innovation team begins tasting smoothies, offering samples to unsuspecting guests for further feedback.
Although the Jamba crew knows Hawaii's favorite smoothie is the Orange Dream Machine, they're always turning out new flavors, especially during the summer, when smoothie lovers tend to gravitate to creamy and refreshing varieties to cool off. Last summer, Jamba introduced two new "Dreams" — the Strawberry Dream' and the Blueberry Dream'. A little secret: They're not on the menu anymore, but if you ask about it, any Jamba Team Member will be able to whip up one of these "underground Jamba Juice smoothies."
There are no rules when it comes to finding inspiration. During the holidays, someone brought a Tahitian key lime pie from Molokai to the Jamba office. Apparently the Tahitian variety with its mildly sweet and tangy flavor is the only lime that can grow in Hawaii. Let's just say it was love at first bite, and the Lime Dream was born. It really is a key lime pie in a cup (without the crust, of course). Yet, if you want the full pie taste, you can add organic granola and eat it with a spoon.
So now that you're craving a Dream, enter our contest to win a year of free Jamba Juice. That's right, one year of Jamba at no cost. The contest ends on Tuesday, May 31, 2016. The winner will be randomly selected and contacted via email.