Education Cheat Sheet: Building Grit
Teaching your child to persevere is not always as simple as telling them not to give up. Here are three things you can do everyday to help kids discover their own way to conquer obstacles.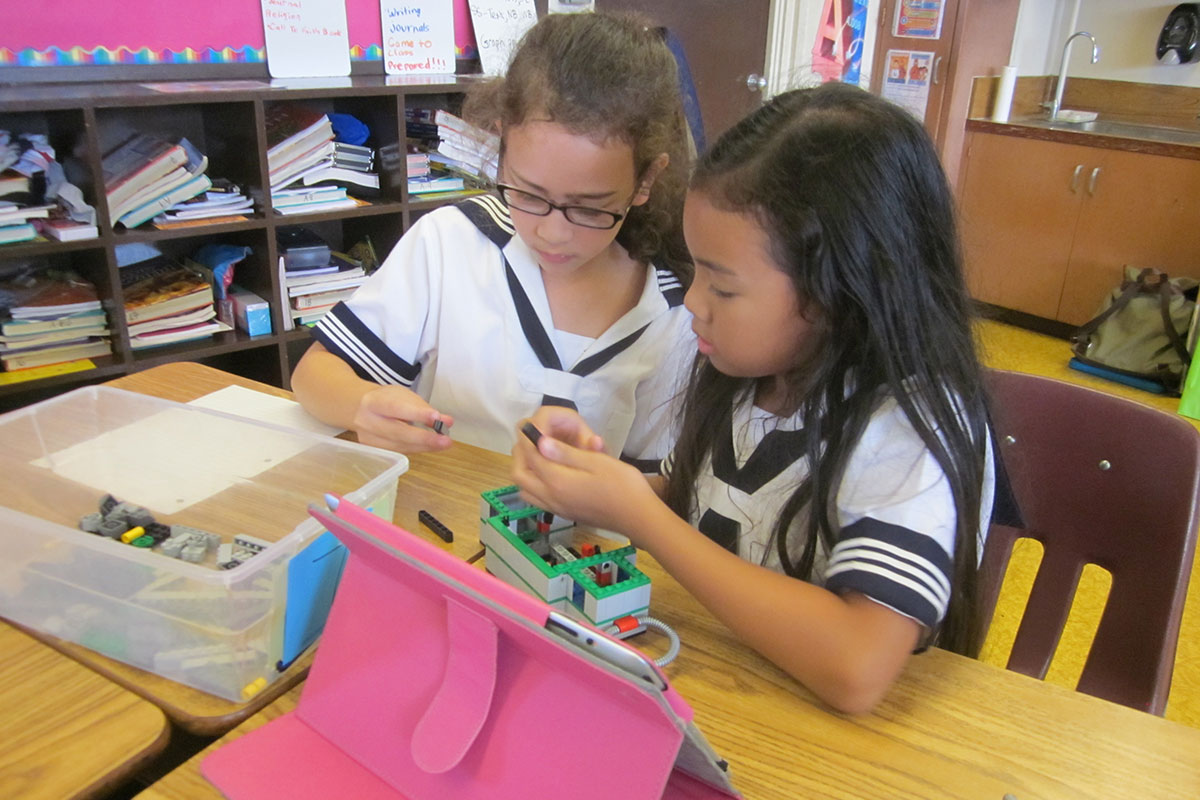 When I was an undergraduate student at Santa Clara University, one of my professors had just earned her doctorate from Stanford. When she told our class that she completed her program ahead of schedule and with a 4.0 GPA, we were all impressed and told her that she must be really smart! She responded that her secret to success hadn't been her intelligence, but rather her grit.
Today we know that being smart, knowledgeable and skilled isn't enough to ensure success. Grit is that additional necessary ingredient that raises the odds that you will accomplish what you want to.
SEE ALSO: Education Cheat Sheet: Learning Through the Pandemic And Beyond
But what is grit? At Sacred Hearts Academy we began our Girls Got Grit program to help our students build on their academic learning by cultivating their Grace, Resilience, Initiative and Tenacity. The participants in this high school program work under the guidance of leading professional women in Honolulu to execute projects that will better our community. These girls with grit have the ability to start new things and see them through to completion. They don't surrender to obstacles but work to find creative ways around them. And they handle conflict with ease and obvious interest in supporting everyone's well-being and success.
At the academy, we know that helping children develop grit is best started when they are young, and so we begin to work on it with them in preschool and continue throughout their elementary school years.
As parents, there are things that you can do at home to support your child's development of grit. Here are a few of our teachers' suggestions:
Parent Homework
To develop initiative, have your child identify one or two of his or her favorite interests, such as a game or sport, genre of book or type of art. And then have your child determine a goal or two for each of those interests. If he or she needs help at the beginning, you can talk about an interest of yours and any related goals. But let your child identify an interest and determine a goal without your input.
To foster tenacity and resilience, encourage your child to do his or her personal best each day. Encourage students to view activities in school and at home as practice opportunities, with the chance to jump a little farther, score a little higher or improve in whatever they're doing, each time. This will help them overcome the inclination to see things only in terms of success or failure, where anything less than perfection is a defeat.
To cultivate gracefulness, have your child help a brother or sister, a friend or even you in an area where your child is strong. Ask your child to be careful in how help is provided so that it is encouraging and supportive, even when the person being helped is frustrated or struggling.
SEE ALSO: Advice from Hawai'i Leaders: How to Teach Your Kids Leadership Skills for Life
These activities require your child to act in ways that show grit and that help advance grit habits and a grit mindset. And if your child can see your grit in action as well, nothing will have a more powerful impact.
Scott Schroeder, Ph.D., is the president of Sacred Hearts Academy in Honolulu, Hawai'i's only all-girls Catholic school, educating students from preschool through high school. You can contact him at sschroeder@sacredhearts.org or (808) 734-5058, ext. 226.