Editor's Page: The Best in Dining
Announcing our Hale Aina Award winners and John Heckathorn's new Hawaii dining online column.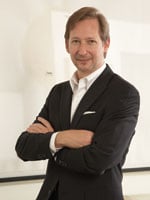 As John Heckathorn notes in his article on this year's Hale Aina Award winners, there are more than 5,000 restaurants in the state, from the most casual plate-lunch stand to the fanciest, five-star establishment. Out of all of these, our readers picked just 75 restaurants for the honor of a Hale Aina Award. What is it that sets these restaurants apart?
Heckathorn visited some of the winners, from the legendary Roy's in Hawaii Kai to the Gold winner for Best New Restaurant, Soul, to find out. Big or small, long-standing or brand new, the winners all have some traits in common. In a way, nothing surprising—the winners put customers first, place a high premium on service and invest in quality ingredients. Business 101 stuff. It's easier said than done, though, or exceptional businesses wouldn't be so exceptional.
You have a sense of what excellence looks like in your line of work, I'm sure, and how it's achieved. We do here at the magazine. It's fascinating to see, up close, what the pursuit of excellence looks like in a totally different realm. The staff at Roy's graciously let Heckathorn sit in on one of its nightly, preopening meetings. To hear what they talk about, and how they talk about it, is to understand how that restaurant has succeeded for more than two decades in a famously volatile industry. You're unlikely to discuss puree of kabocha pumpkin at your staff meetings, but if your meetings are as focused as the ones at Roy's, you're probably doing something right.
You'll also meet Sean Priester, chef-owner of the small, 28-seat neighborhood restaurant, Soul, and learn what it takes to win a Hale Aina for Best New Restaurant. That same devotion to excellence, it turns out, applied over years—14 years in Priester's case, all at other restaurants before opening his own.
To all the Hale Aina Winners, congratulations and best wishes for continued excellence and success. And for the readers who voted, thank you—without your discernment, the awards, now in their 27th year, would not have the standing they enjoy with the restaurants today. If you all could've been at the presentation of the awards in November, you'd have seen how much your accolades mean to the restaurants. Winning a Hale 'Aina is a very big deal.
Speaking of launching new dining ventures, this month Heckathorn launches his daily dining blog at honolulumagazine.com/bitingcommentary. It's called "Biting Commentary," and you can expect that and more as we extend our Hawaii dining coverage beyond his monthly column in the magazine.
"I'm looking forward to being the prime source for intelligent food discussion and information on the Web," says Heckathorn. "It's about time the discussion of restaurants on the Web got professionalized." Readers will get the inside scoop as chefs move, menus change, new places open, old places close; as well as his recommendations on dishes you should try and special deals around town.
While you're at our website, sign up for our weekly dining e-mail newsletter, too. Who knows—the information just might save you from having one of those "Where do you feel like eating tonight?" debates.