Hunt for Easter Eggs in Your Drink With This Fruity St-Germain Cocktail Recipe
This Easter, kill two birds with one egg: celebrate the end of Lent with a cocktail and play find-the-Easter-egg in your drink.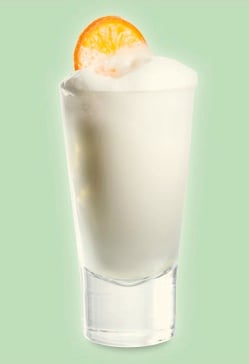 Adding egg white into your cocktail shaker (and shaking hard, really hard) produces a light frothiness, giving you the drink equivalent of a soufflé. Since spring calls to mind a floral spirit, I asked Maria Burke, Hawai'i brand specialist for St-Germain and owner of Imbibe Hawai'i, a cocktail catering company, for an Easter egg cocktail. One of her favorite recipes is created by St-Germain, to which she adds local fruit.
Le Marseille Fruits Fizz Cocktail
2 parts Plymouth Gin
1 part St-Germain
3/4 part fresh lemon juice
1/4 part simple syrup
Dash orange bitters
1 egg white
Add muddled fruit of choice (Burke recommends local fruits like lilikoi, lychee, mango, pineapple)
Top with club soda
Add ingredients to a shaker without ice and shake vigorously to emulsify egg white. Add ice, shake again, and strain into a tall Collins glass, without ice.
SEE ALSO: These Are a Few of My Favorite Cocktails in Honolulu