Dumpling making from 'All Day Wong'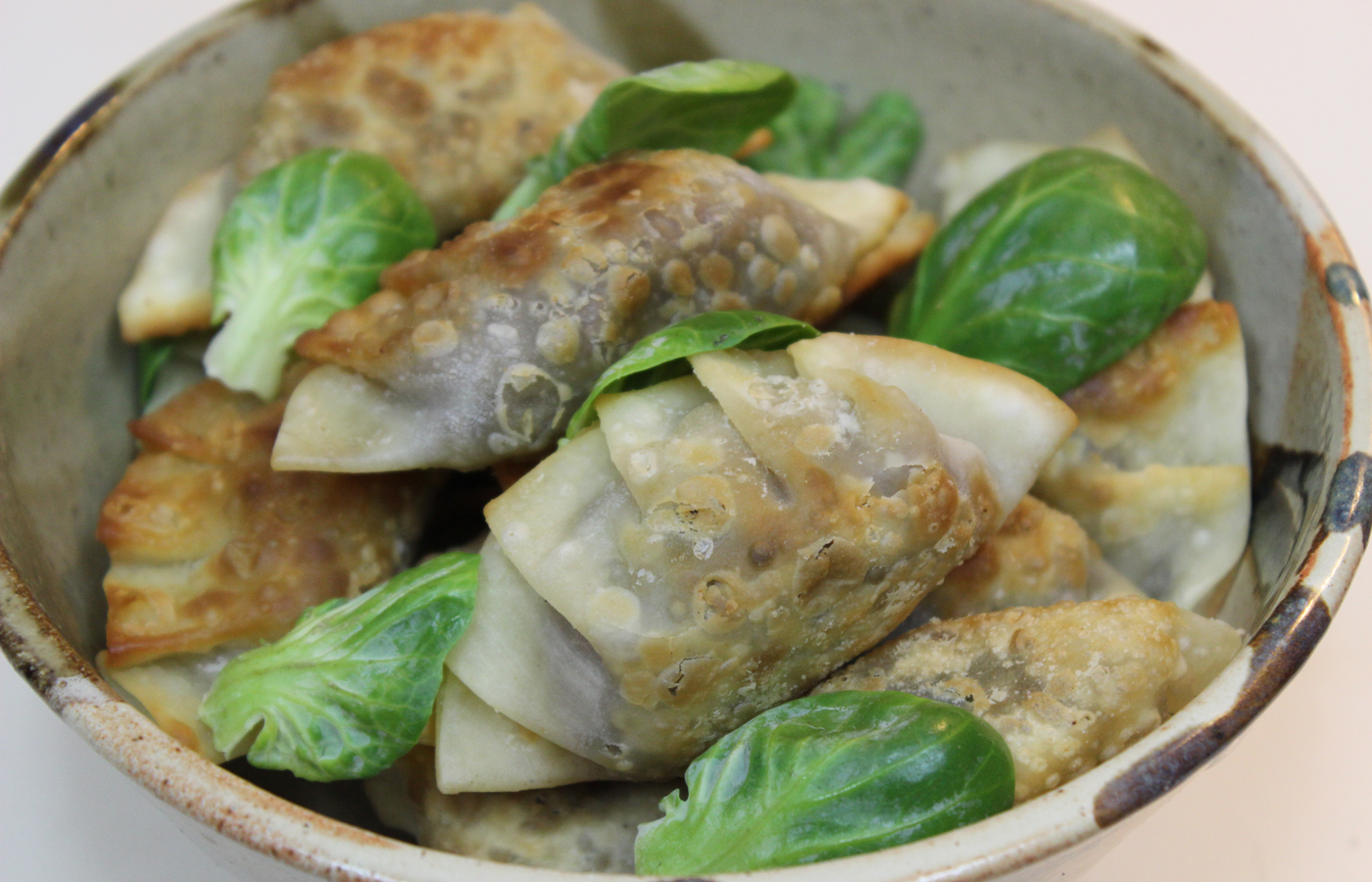 I've been a fan of Lee Anne Wong ever since she emerged on season 1 of "Top Chef," so when Koko Head Cafe's star chef sent me a copy of her new cookbook, "Dumplings All Day Wong," I decided to host of dumpling-making party to put her recipes to test.
I knew dumpling-making wasn't a one-man job, and that I would need some extra hands and mouths, so I posted an informal invite on Facebook and Instagram, and nine friends came over to my house for an afternoon of prepping, wrapping, cooking and eating dumplings prepared from Wong's recipes.
We picked three recipes — ginger crab rangoon dumplings; brussels sprouts and bacon dumplings; and pork and shrimp shu mai. Here's a look at our attempts to recreate Wong's signature dumplings:
Ginger crab rangoon dumplings
Brussels sprout and bacon dumplings
Picture 1 of 9
The bacon and brussels sprouts recipe caught my eye for the unusual ingredients that aren't normally found in dumplings and the copious use of strong flavors like fish sauce, balsamic vinegar and bacon fat.
When Makamae heard bacon needed to be cooked, she excitedly volunteered.
Pork and shrimp shu mai
Picture 1 of 5
We wanted to attempt a classic dumpling to see how difficult it was to pull off. The pork and shrimp shu mai is an item found on every Chinese dim sum menu and a favorite bite for many of us.
This recipe was by far the most difficult. One thing I don't miss doing is having to de-vein shrimp. Good thing we brought Todd along to do that. Thanks, Todd!
"Dumplings All Day Wong" is available for purchase at Amazon.com.