Dude, you made that? Doritos grilled cheese
The 2.0 version of an American classic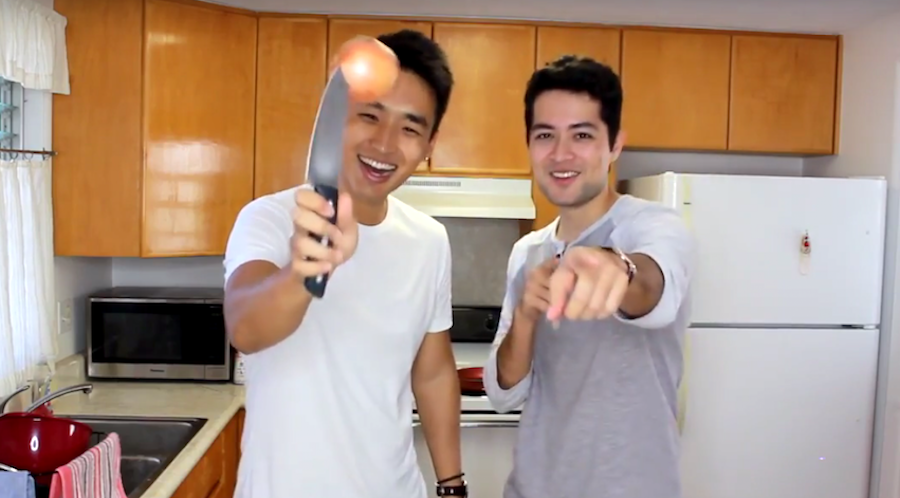 Dude, you made that? follows the cooking adventures of two hungry millennials.
GRILLED CHEESE
What you need:
2 slices of bread
6 slices of swiss cheese
1/2 cup – 3/4 cup of shredded cheese
1/2 cup of Doritos
1/4 of an onion
Knob of butter (or margarine)
What to do:
1. Peel onion
2. Wash & cut onions
3. Grill onions
4. Crush Doritos
5. Spread butter on one side of 2 slices of bread
6. Place slices of bread on pan (low-med heat), butter side down
7. Add 2 slices of swiss cheese on each slice of bread
8. Add a layer of the shredded cheese to each slice of bread
9. Add a layer of crushed Doritos
10. Add one more slice of cheese on top of the Doritos layer
11. Using a spatula, place one half of the sandwich on top of the other
12. Grill on low-med heat until cheese is melted
Hungry for more?
Dude, you made spicy ramyun carbonara?
Dude, you made kimchi fried rice?
Dude, you made melona soju?