Droolworthy: Santa's milk and cookies pancakes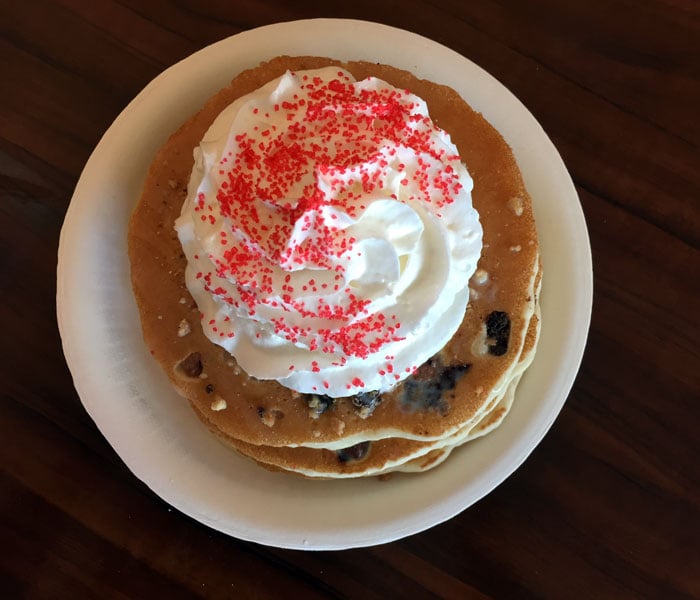 At Pancakes and Waffles, the honey butter chicken and waffles is my go-to. But when I saw this on their Instagram feed, my usual order flew out the window.
This over-the-top treat is sure to satisfy cookie monsters of all ages: three buttermilk pancakes filled and topped with chocolate chip cookies (yes, cookies), a condensed milk drizzle, whipped cream and red sprinkles.
If you're concerned about portion size, don't worry, you get what you pay for. Though the pancakes are thinner, they're still light and fluffy … and chock full of cookies. The best part: The cookie bits are warm and chewy, like they just came out of the oven. The pancakes are still steaming, and the melting chocolate chips ooze out when I cut in.
I absolutely love the condensed milk glaze. It gives the pancakes an added sweetness, but it's not sugar high-level kind of sweet. And the enormous mound of whipped cream keeps the entire stack moist.
These pancakes are a game changer. You can bet that I'm going to squeeze in at least a couple more visits to Pancakes and Waffles before the month is up.
Pancakes and Waffles
Kalihi • 1284 Kalani St. • 847-7770
Waimalu • 98-1277 Kaahumanu St. • 200-7556