Droolworthy: Cast Iron Skillet S'mores at Harbor Pier 38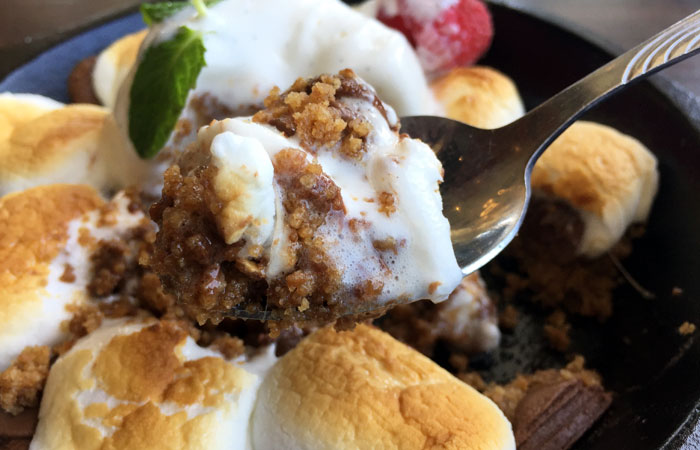 When the server at Harbor Restaurant recommends the Cast Iron Skillet S'mores, I have to think. A cast iron skillet smothered in marshmallows? Is that a good thing?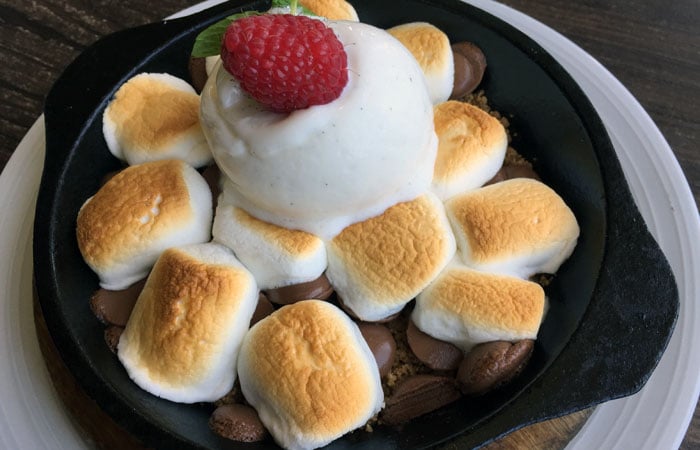 The Cast Iron Skillet S'mores is one of Harbor's top-selling desserts at lunch and dinner.
Designed to recreate the quintessential campfire experience, Harbor's s'mores ($10) come with a glamorous twist. The personal-size skillet holds a crumbled graham cracker base, Hershey's milk chocolate pieces and a single (not smothering!) layer of fluffy, just-browned marshmallows. And the defining factor: The whole thing is baked in a Brasa charcoal oven — what the eatery is known for — and topped off with a scoop of Il Gelato's vanilla bean gelato.
The skillet is hot when it's brought tableside, and chunks of chocolate melt gradually, making you feel as if you actually are roasting your s'mores over a fire … except it's a struggle to keep up with the creamy, melting gelato.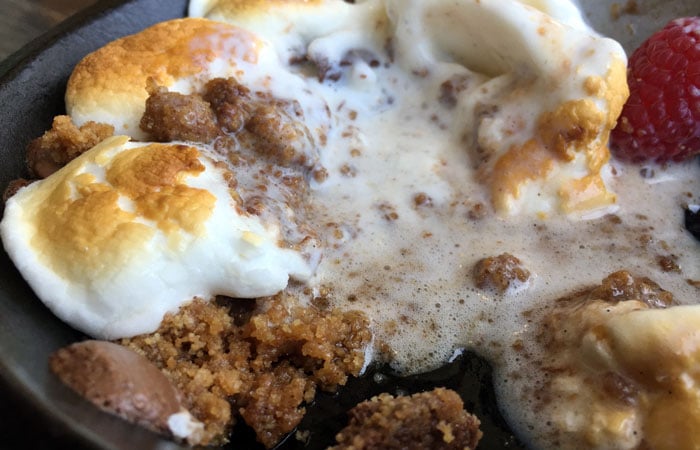 The graham cracker crumbles are soft, buttery and absolutely delightful.
The graham cracker crust is more like a thick cheesecake crust than a cracker. You'll catch hints of cinnamon in each mouthful, along with molten milk chocolate and super sticky marshmallows.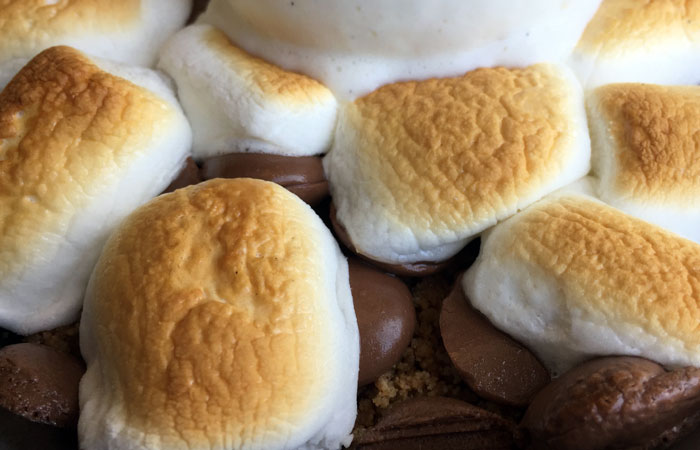 The best way to eat this: aggressively mix all the layers up so you get everything in each bite.
Each marshmallow is a perfectly toasted pillow that's just waiting to be broken. The marshmallow-to-chocolate-and-graham cracker ratio is actually pretty proportional.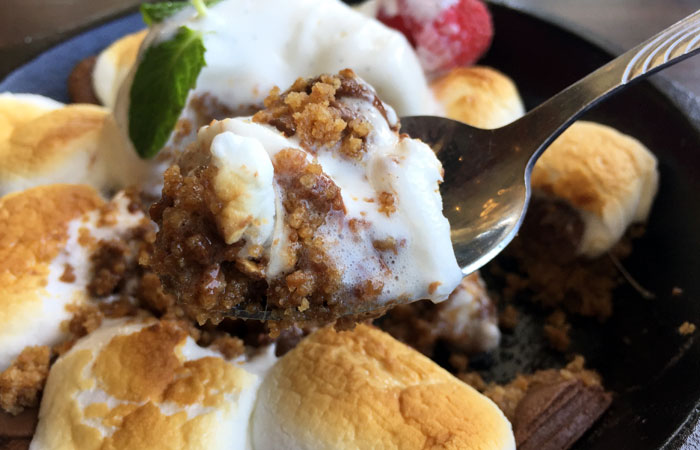 This dessert brings back childhood memories of BBQs and long summer days.
If you're like me, you'll appreciate that you can enjoy this dessert without a sticky mess on your hands. Dare I say — it left me wanting s'more.
Harbor Restaurant at Pier 38
1129 N. Nimitz Hwy.
550-3740