Dos and Don'ts: Job Fairs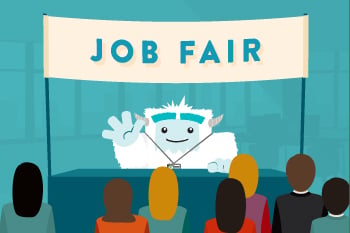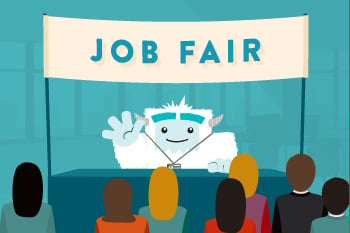 Sponsored content
By Steve T. Yeti, ambassador of Real Jobs Hawaii
You submitted your resume two weeks ago to at least a dozen companies and not a single phone call. In a world of online applications, sometimes a little face-time with company reps is what you need to one-up competition. Job fairs are just the place to allow companies to put a face to the name. If you're a job fair newb, here are some helpful tips.
DON'T bring the family: This is not a craft fair, so leave the slippas and shorts at home along with mom and tutu. Many people make the mistake of attending a job fair with their friends or families. Giving the recruiter your full attention will show that you respect their time and it will help you stay focused.
DO your research: At least a week prior, review the list of participating companies and identify beforehand those you wish to visit. Scour each company website to learn who the top execs are, the latest company news, and read their mission statement. Formulate two to three practical questions to ask the representative you meet at the fair.
DO come prepared: Make sure you come dressed professionally and with plenty of copies of your resume. Stand in front of a mirror and rehearse your one-minute "elevator pitch" about who are you are, your qualifications, and what type of position you're interested in.
DO keep an open mind: Don't be quick to overlook a company if the name or industry isn't familiar. As the saying goes, never judge a book by its cover. If you have time, visit a few companies that are not on your list as you may find unexpected opportunities.
DON'T forget to follow up: During the fair, keep track of which companies you visit and collect the contact information of the recruiters you speak to. Always send a follow-up email to the contacts you met thanking them for their time. The gratitude is not just appreciated, it will also keep you top-of-mind.
Steve T. Yeti is the ambassador of Real Jobs Hawaii, a free, online recruitment portal for Hawaii employers and job seekers. If you're ready for your dream job, go to realjobshawaii.com or visit our booth at the Star-Advertiser Career Expo on Tuesday!