Dishes and drinks you can only get during the holidays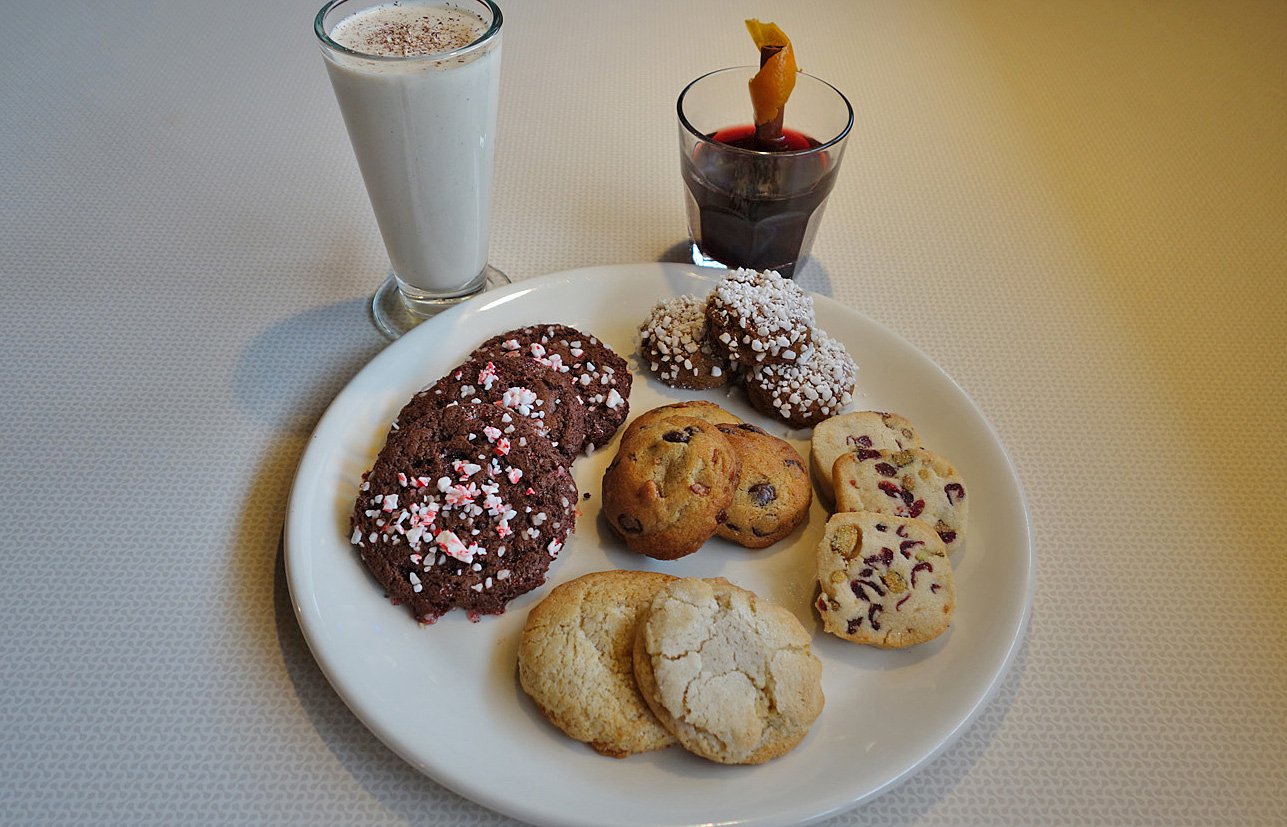 It's that time of the year for indulgence, with holiday treats in abundance. In honor of the season, eateries across the city have special menus to get people in a festive spirit. Here are some of the desserts, dishes and drinks only available this month.
Koko Head Cafe's cookies and milk
Picture 1 of 12
The popular Kaimuki eatery will be serving fresh-baked cookies and milk ($10) as a dessert from Dec. 20 to 25. It takes 10 minutes to bake, so order early. Clockwise from top left, you get an eggnog cookie, chocolate peppermint, cranberry, chocolate chip bacon (made famous on TV), and a gingerbread crackle/cake cookie. (Lactose intolerant diners can opt for almond milk.)
Other holiday treats available now: Homemade eggnog spiked with rum ($10), a light and airy drink that packs a punch; and mulled red wine (also $10), with spices and a hint of orange.
Koko Head Cafe
1145 12th Ave.
808-732-8920