Dinner in Mari's Gardens with the Poke Stop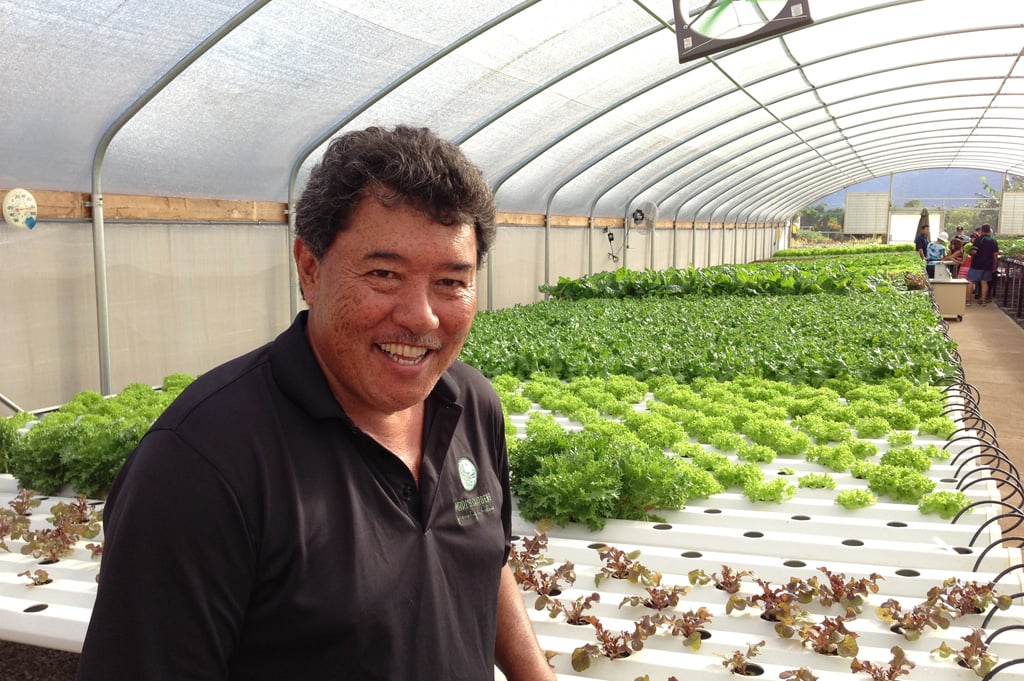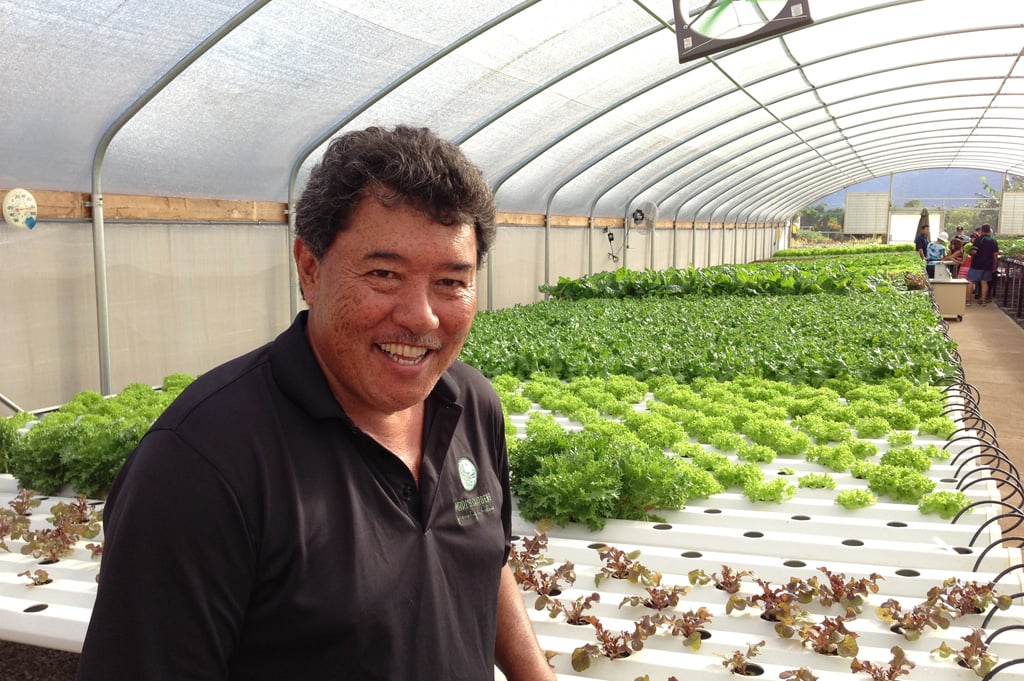 The movement to buy local and be sustainable continues to grow in Hawaii, and you will find some farms and chefs in some unusual places making this happen. One unique experience can be found at Mari's Gardens, which is right smack in the middle of homes in one of the first Mililani subdivisions. The Certified Organic, 18-acre nursery goes virtually unnoticed, since they don't use synthetic pesticides or fertilizers in their production process. And of this, just an acre is dedicated to aquaponic farming, a method that creates a symbiotic relationship between fish, water, and plants to provide sustainable food without leaving much of a carbon footprint. (By using aquaponics, they use only 8 to 10 percent of the water normally needed for regular farming.)
While you can buy whatever Mari's Gardens sells, or learn about growing your own through their tours, you can taste the freshness of farmer Fred Lau's bounty a couple of times a month through a special dinner that chef Elmer Guzman of The Poke Stop creates. His "Adopt a Farm" commitment has him sourcing 60 to 70 percent of his produce through Mari's Gardens (it's actually closer to 80 or 90 percent) and these dinners showcase the freshness — as well as what's possible — when using local products right from the farm. And really, you can't get much fresher produce when you're eating it on the farm itself.
Here are photos from the last dinner they had, which Pam Davis and I had the pleasure of trying. The next dinner is this Saturday, September 14, and again on September 29. The evening includes a tour of the farm (which costs about $25 by itself), dinner, and a swag bag of greens. Click here for more information or sign up for The Poke Stop's newsletter to get updates.
Here's a quick look at the farm tour:
Dinner in the garden
And if you're not into the tour and want to get straight to dinner, here's what we ate. Dinner itself, from the setting to the food, was a very unique experience.
Dinner in the garden
Mahalo to Elmer Guzman, Fred Lau, and Nancy Nino for inviting us to dinner on the farm! To see all of the photos from this evening, click here.