Did this: Sweetbreads Hawaii at Taste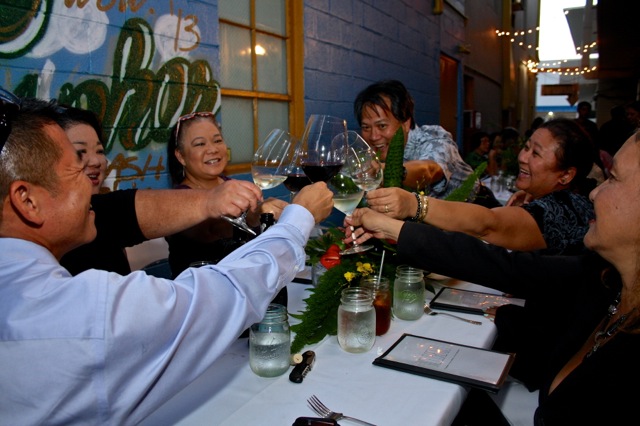 Chef JJ Leng invited me to attend Sweetbreads Hawaii's premier popup dinner at Taste, but asked to meet ahead of time to talk about her venture. Leng and Jackie Lum, Sweetbreads' sustainability coordinator, create menus showcasing local farmers and their products via nutritious, health-conscious dishes. Sweetbreads also cultivates partnerships with local farmers and producers to responsibly source farm-fresh ingredients.
Sweetbreads Hawaii
Picture 1 of 19
JJ Leng (right) graduated from college with a degree in biology, then moved to California in search of a biotech degree. When those jobs proved hard to come by, she found herself working in restaurants and fell in love with the culinary arts.
Leng applied her science background to a career in kitchens, including the two-Michelin-star Baume restaurant in Palo Alto. Now she's back home in Hawaii, working as a pathology technician at Queen's Medical Center. She started Sweetbreads Hawaii to advance the local food scene by promoting responsible consumption and healthy dining.
—Photo by Evan Tector