Did this: Pig and the Lady preview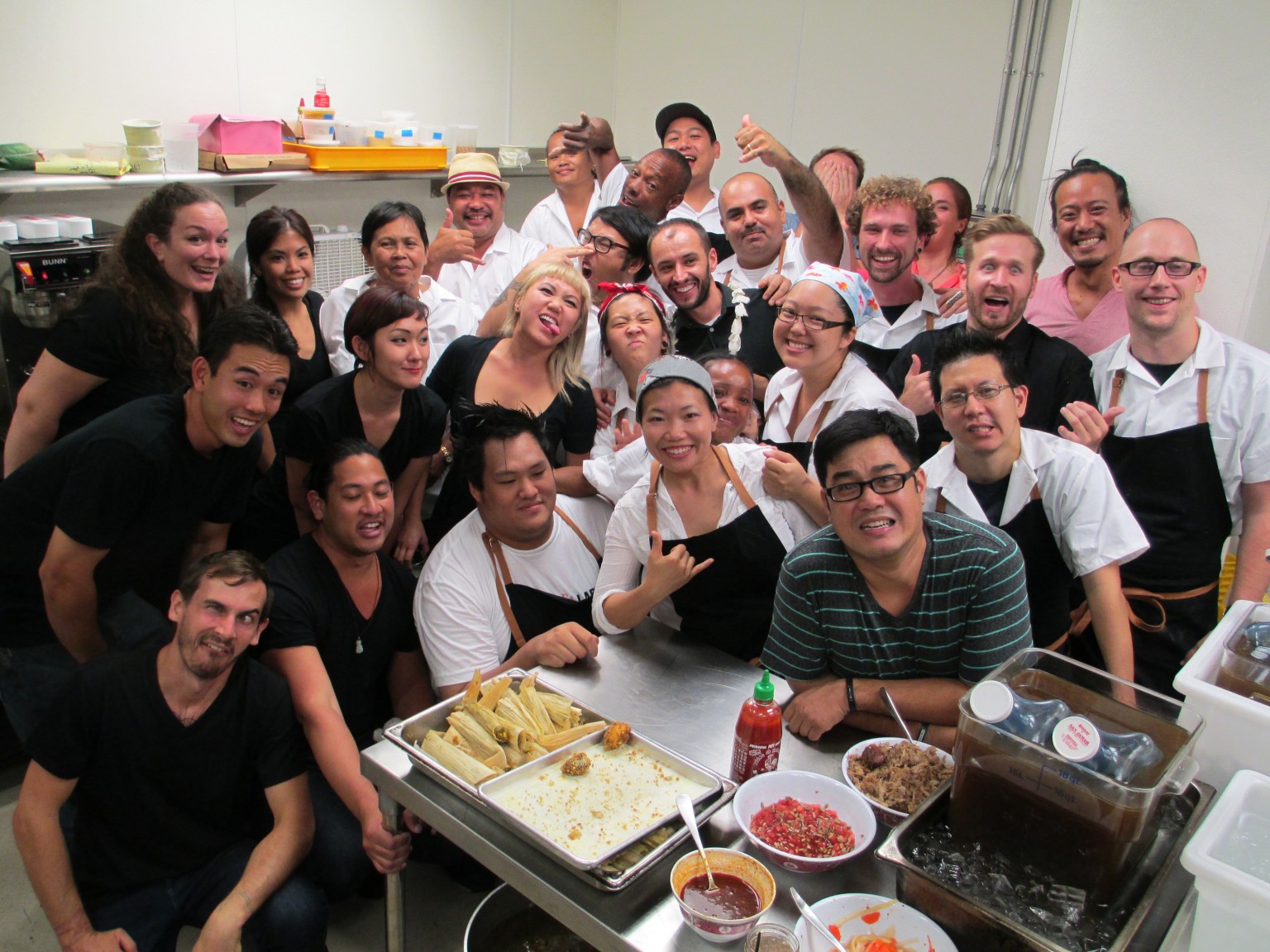 I love The Pig and the Lady. A little over a year ago, I was introduced to this Vietnamese-inspired cuisine at the Honolulu Farmers' Market and pop-ups at Taste in Kaka'ako. Although I can't claim to be a loyal eater from the early pop-up days at Hank's Haute Dogs, I've made up lots of lost time getting to know chef Andrew Le and the rest of the Le family by visiting them every Wednesday afternoon at Blaisdell Farmers Market for a comforting bowl of pho and crunchy banh mi.
The Pig and the Lady evolved from a small farmers' market setup to a mobile restaurant with tents, ample seating and an ever growing staff to keep up with the crowds. The changing weekly menu is not only refreshing, but the dishes are inspired and always tasty. A few I've had have been game-changing, including the shaken beef banh mi and oxtail and grilled tako pasta with purslane and fresh lilikoi.
Thus, the arrival of the Le family's first brick-and-mortar restaurant in Chinatown is my most anticipated restaurant opening of the year, and I was lucky to be among one of 100 friends and guests to attend Tuesday's celebration at the new eatery.
Located in Lemongrass Cafe, the team has partnered with Pacific Gateway Center, which fosters up-and-coming culinary talent. After raising more than $36,000 from an Indiegogo crowdfunding campaign, Pig and the Lady is first launching lunch service and a Saturday brunch. On Dec. 12, dinner service will get underway.
Here's a look at the new space and what's on the menu:
The Pig and the Lady
Tuesday-Friday (Lunch): 11 a.m.-2 p.m.
Saturday (Brunch): 10 a.m.-2 p.m.
83 N. King St.
808-585-8255
thepigandthelady.com