Did this: Eat the Street Spicy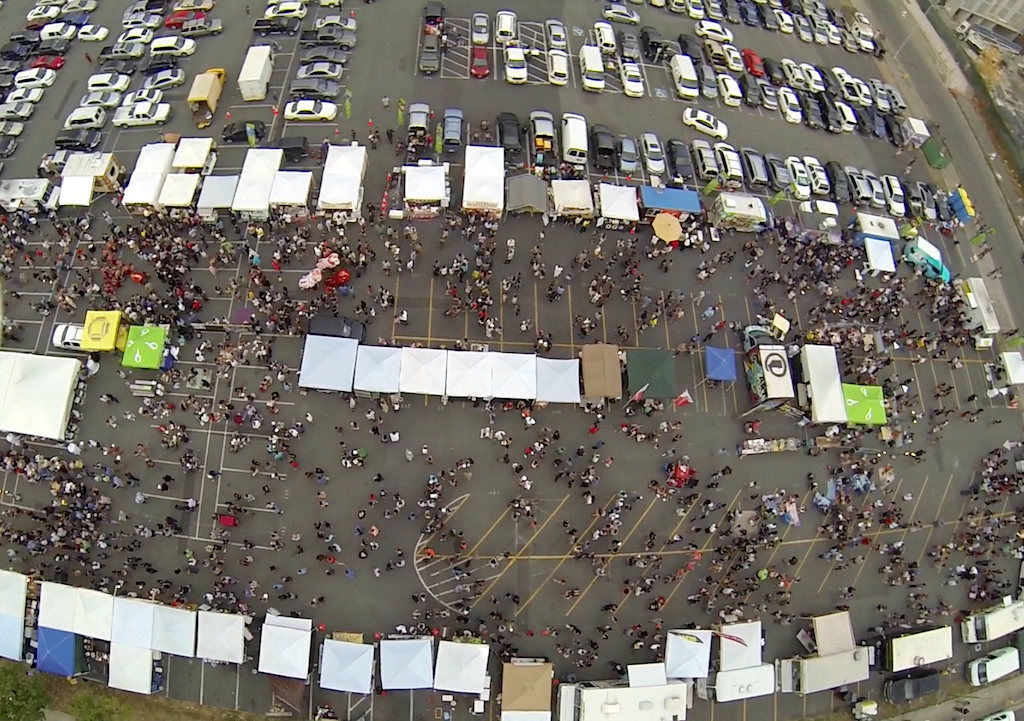 Habaneros, jalapenos, ghost peppers, cayenne: If a dish packed heat, it made the menu of one or another of the 46 food trucks and street food booths that set up for Eat the Street Spicy. And it didn't matter if a dish was sweet or savory — the Scoville meter loved both.
Of course, the large majority of food on regular menus wasn't spicy at all, which was just as well because many in the crowd were spice wimps. Eat the Street does not discriminate.
If plans took you away from Kakaako last night, don't despair. The street food fest returns on the last Friday of next month, Aug. 30, when menus will be full of all things pork. Now sit back and have a look at the Nonstop team's Instagrams from Eat the Street Spicy.
Eat the Street Spicy
Party pics by Tracy Chan