Did this: Eat the Street Pork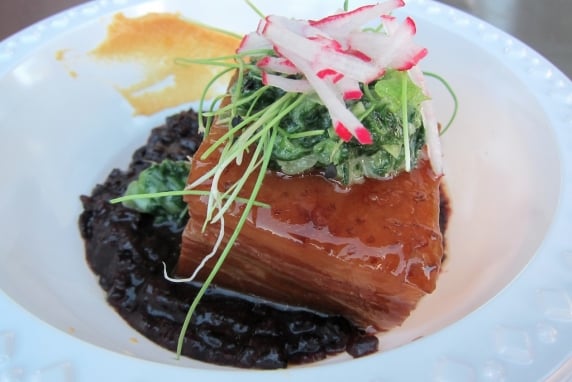 Pork ruled on a mellow Friday night in Kakaako, with porcine-inspired sweet and savory dishes on offer from more than 40 food trucks and street food vendors. Among them: Hank Adaniya of Hank's Haute Dogs, Alan Wong and Goren Streng of Tango Contemporary Cafe, cooking to benefit Lanakila Meals on Wheels' Good Table fundraiser.
Were you there? Here's the scene, in chef videos by Diane Seo and Mari Taketa and photo highlights by the Nonstop team.