Did this: Eat the Street Philippines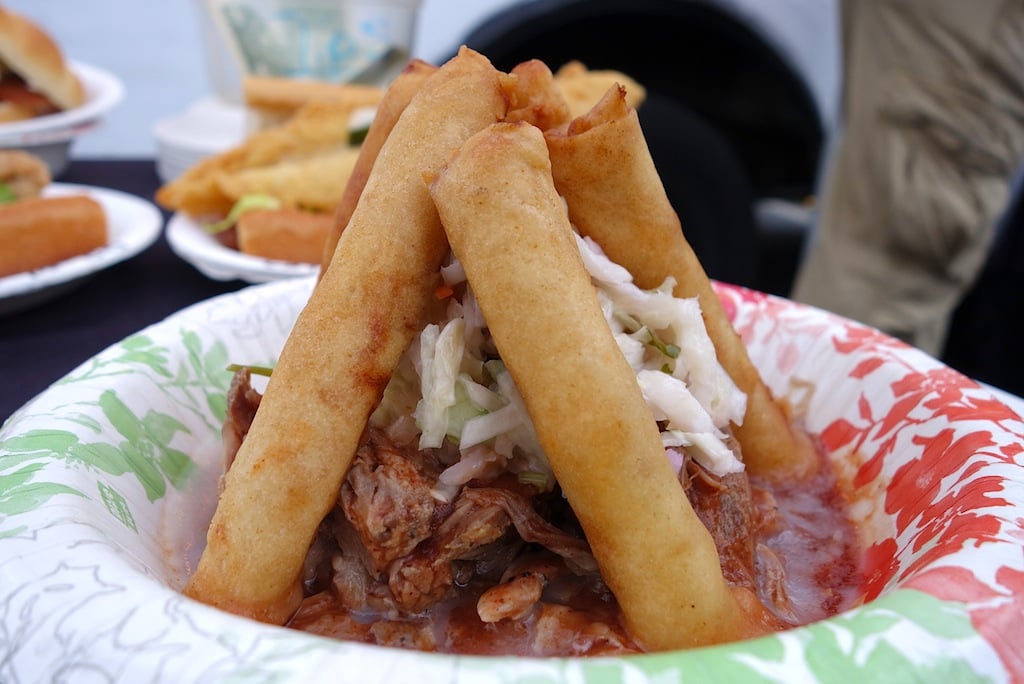 The year's first Eat the Street paid tribute to the Philippines, Kakaako's monthly street food fest both a fund-raiser for Typhoon Haiyan rebuilding as well as a celebration of all foods Filipino. Vendors cooked up versions of lechon, pancit, sari sari and adobo — and lumpia, of course, lots and lots of lumpia.
Rain came … and went … and came … and went. Eaters scattered under tents when it came and fell back in line when it went. And the longest line of the night? The one that at one point stretched from South Street clear across the block to Keawe Street? That was for the Ramen Burger, arguably the single biggest street food phenom in the country, and even at its third appearance in Honolulu people waited in line 3.5 hours for it.
Here are snaps from Friday night's Eat the Street Philippines.