Did this: Eat the Street Musubi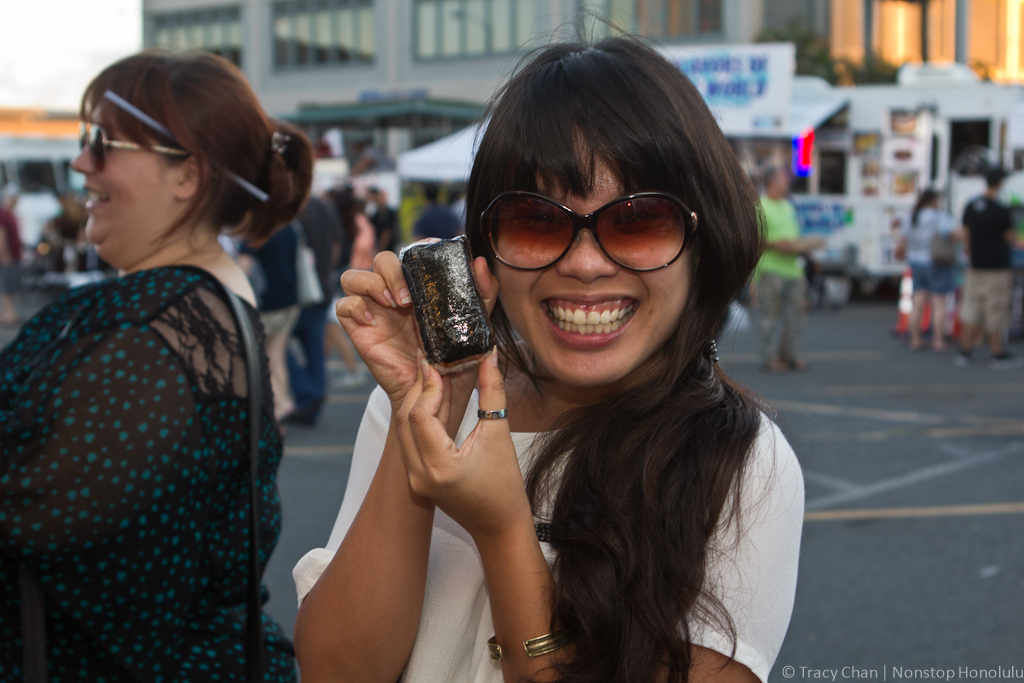 If you think musubi is just Japanese, you weren't in Kakaako Friday night. Turkey and stuffing musubis, loco moco musubis and Mexubis ruled at Eat the Street, along with musubi hot dogs, lobster tail musubis and an ume musubi Onopop. And if you think that was a lot of rice, you're about to be mind-blown. The world record of 628 pounds for a Spam musubi was shattered last night by 100-plus pounds. The new world record: a 767-lb hunk of rice, Spam and nori, soon to be submitted to the Guinness Book of World Records.
Too much, too much for one gallery! So here are two.
ETS Musubi in pictures
Building the world's biggest Spam musubi
– Photos courtesy of Stephen C.