Did this: East Maui Taro Festival
By Keomai Eaton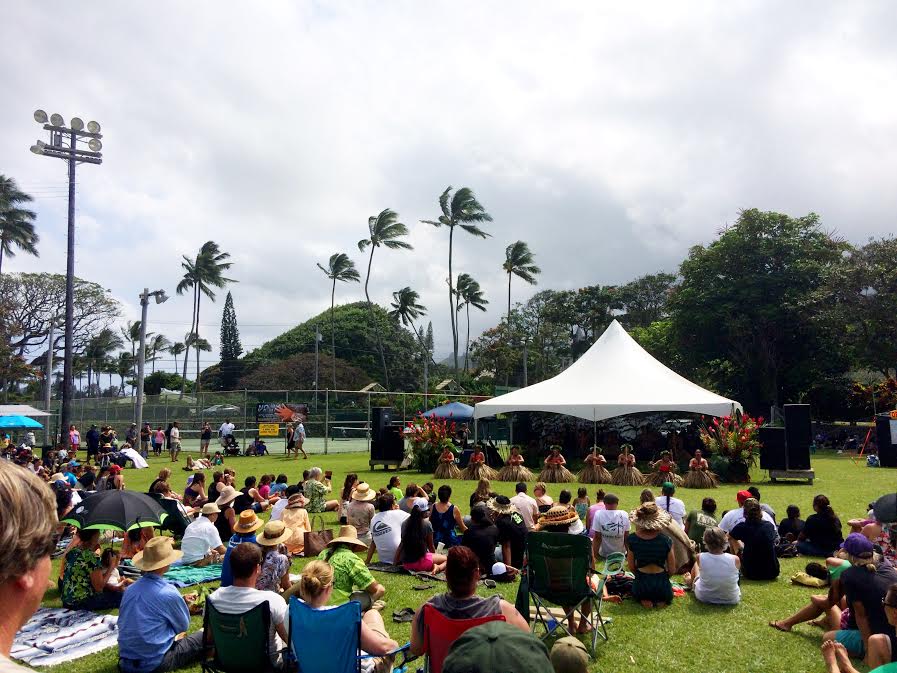 For two days last weekend, Hana was the unofficial kalo capital of the world. Fans from all over the globe converged for the 23rd annual East Maui Taro Festival, braving the winding road to Hana to experience the farmers, crafters, entertainers and food booths celebrating the starchy root.
Known to locals as the taro town, Hana is the ideal setting for a festival commemorating the cultural staple. Organizers created the event to celebrate kalo's role in traditional Hawaiian culture, and it has since become Hana signature annual event.
Accompanied by a few Oahu friends, we flew into Maui early Saturday morning for a Hana girls trip that coincided with the event. While I was hoping to show my girls a quieter side of Hana — its remote beaches and lonely fresh water ponds — I was happy to brave the crowds to revisit one of my favorite childhood events.
Before hitting the fest, we stopped at the remote Kaihalulu Beach, famous for its bright red sand and occasional nude beachgoers. Kaihalulu also happens to be a short walking distance from the festival grounds and is the perfect pre-festival stop.
From early Saturday morning, vendors lined the town's softball field with everything from handmade crafts to locally farmed plants.
After a few hours at the beach, we walked over to the festival grounds, bypassed the dozens of craft vendors and headed straight for the food.
Each year, the food at the festival offers a number of novel taro treats and flavors, and in my opinion, is the highlight of the event.
The taro burger is an obvious choice.
But our favorite dish of the day was taro seafood chowder, a creamy stew of taro chunks, fresh fish, steamed luau leaf and coconut milk. It was a hearty treat and a favorite among festival attendees.
At the hands-on paiai poi station, adults and keiki alike sat side by side pounding poi and trying their hand at the cultural practice.
If you missed this year's taro festival, mark your calendar for next year:
East Maui Taro Festival 2016
April 30-May 1, 2016