#DearThalia: What it's really like to be homeless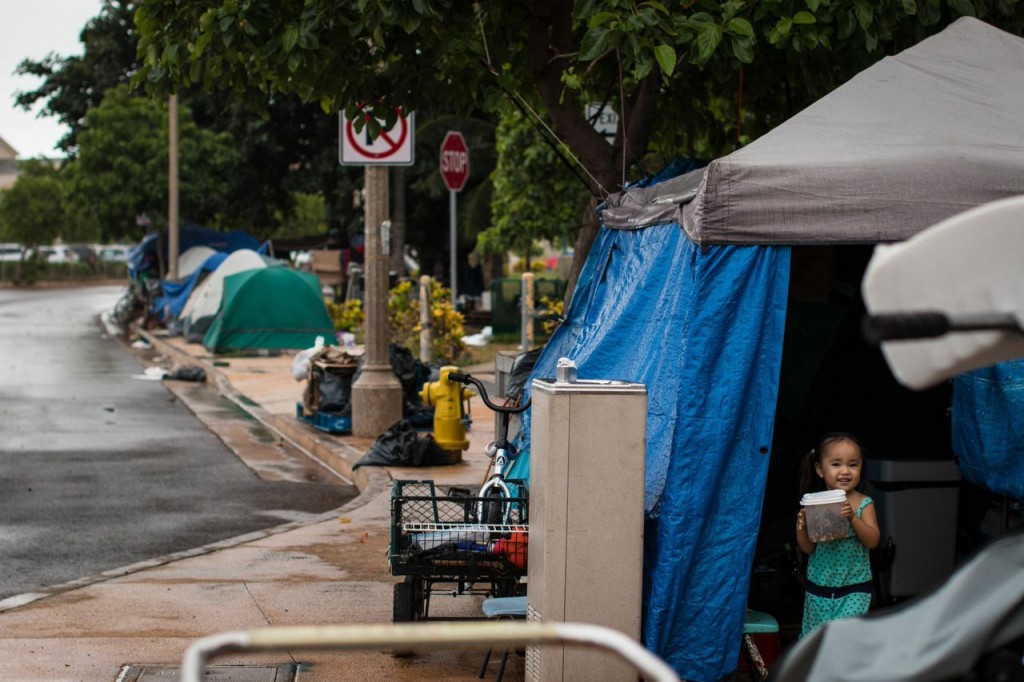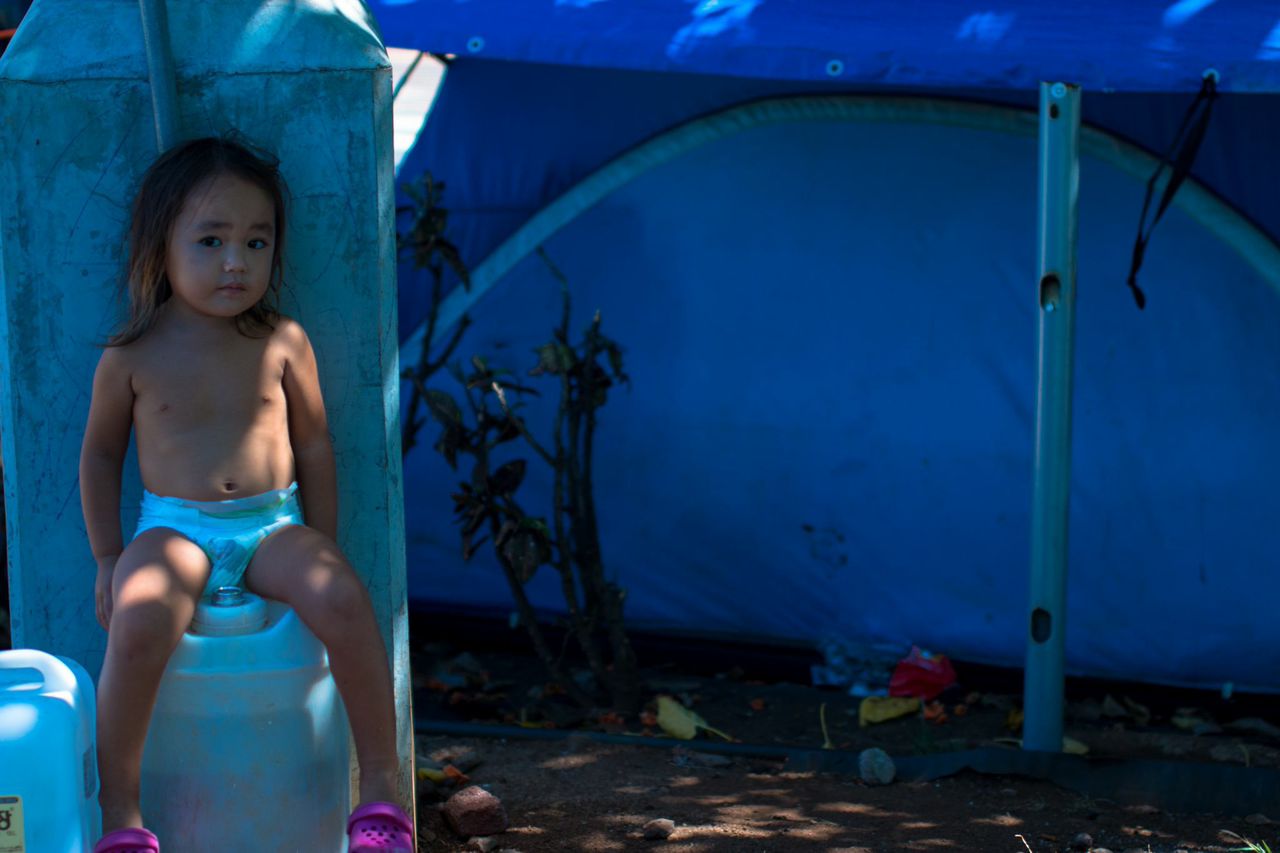 #DearThalia is heart-wrenching, eye-opening, awe-inspiring, raw and insightful. If you take four minutes out of your day to watch the trailer of the brand new local documentary by my high school classmate Rex Moribe, you will tear up, as I did.
The back story of how this project came to be goes way back to my home island of Kauai, where Rex and I used to sit next to each other in math class. Rex was a contender for Kapaa High School student body president. He was a funny, outrageous and positive guy who went on to become a pro bodyboarder and an entrepreneur (he's the creator of Da Secret Sauce Hawaiian chili pepper water). He was always interested in film and once on Oahu, became an avid participant in Throwdown in Chinatown.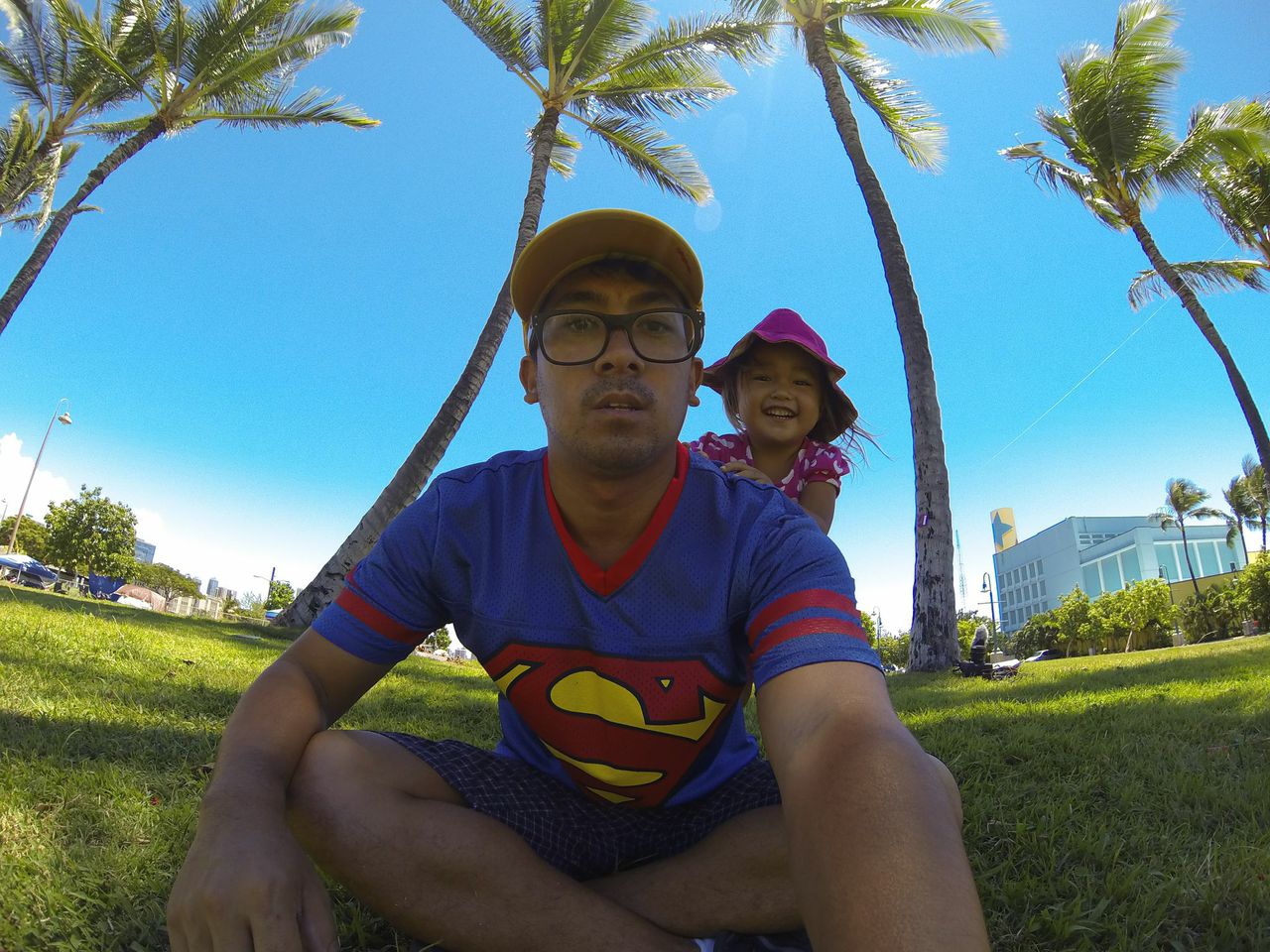 So how and why did this Kauai surfer-turned-businessman decide to focus all his attention, time and money on a Kakaako homeless family? I just had to catch up with him and find out.
Why did you decide to do this project?
I only knew of one homeless person (on Kauai) as I grew up. He stayed and slept in front of my favorite surf spot, Wailua Beach.
Fast forward to when I moved to Oahu in 1998. I was 18 with big dreams to become a professional bodyboarder. I've seen so many homeless people on the streets and on the beaches, particularly the west side, that had me thinking, "Is this normal?" This haunted me. In fact, I wanted to shoot this movie when I was 20 with mini-DV/VHS style of filming, but I never did – until now.
What have you learned during this time spent on the streets with this family?
There are many, many unsung heroes that help the homeless without being asked, even refusing a thank you. I lost count of the amount of people I met passing out food and clothing and saying "I do this because it's the right thing to do."
The homeless of the future could be your next-door neighbor, your aunty, your uncle, your father, your mother, your son, your daughter, even you or me.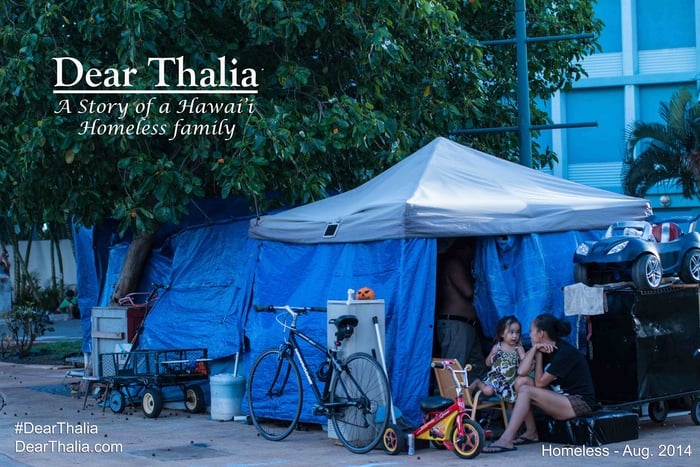 What do you hope to achieve with this film and Kickstarter?
To create awareness that homeless people are everyday people. Yeah, we have the "crazies," but between that and in hiding distance, there are families, regular tax-paying people who work and then end their day in a tent. I am afraid for the children of the future and the elderly of this generation.
This haunts me, because my own mother could easily be homeless in 10 years. She is a widow with three children, a high health insurance premium, and running a day care. What happens if she cannot do the day care any more – homelessness? If I have anything to say about it, NO!
What do you think the future holds for you in your career and endeavors?
The future is a mystery box and that's what I love about life. Do I hope to make more films? Yes. Do I hope to inspire others to do exactly what they wish to do, as long as it doesn't hurt themselves or others? Yes. I don't know what the future holds for my career and I'm OK with that. But what I do know is that without changes now, it won't matter what career I have – I will never be able to retire in Hawaii.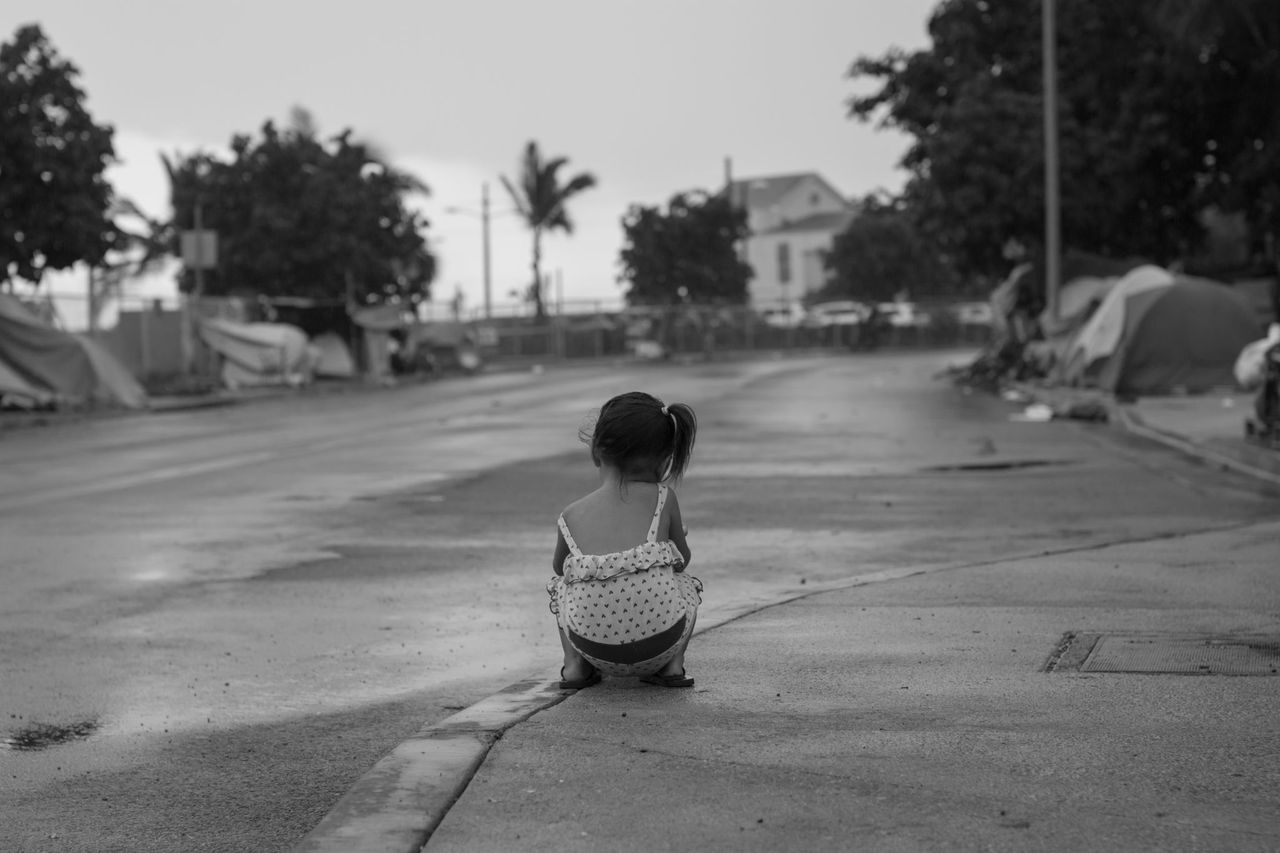 Moribe just launched a "Dear Thalia" movie 30-day Kickstarter to try to recoup the money he fronted to create this film, get it released and eventually on to DVD. He's only asking for $5,000 but in actuality his bills have exceeded $10,000 for this project.
Here's the "Dear Thalia" trailer on the website