Day trip: Maui
A daylong feast across the Valley Isle
Since my grandma is from Maui, I grew up hearing about Sam Sato's, Guri Guri and the shops along Front Street. But somehow I never managed to get to the Valley Isle to taste everything for myself — until I met my boyfriend, who was living and working in Lahaina. That gave me extra incentive.
My grandma was right: Maui is delicious! I've been several times in the last couple of years, most recently for a wedding. When I'm someplace for an extremely limited time, I tend to jam-pack my day to make the most of it. I don't think most people would drive as much as we did in less than 12 hours.
Here's a play-by-play of how I ate my way across Maui: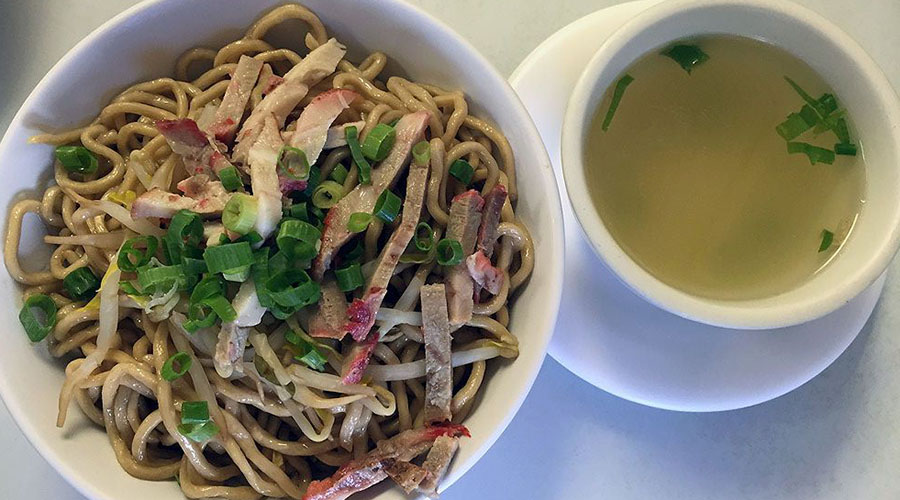 7:30 a.m. First stop: Sam Sato's, about a 15-minute drive from the airport. It's packed on the weekends, but for the legendary dry mein noodles ($7.25 small, $8.25 large, $11 double), I'm willing to wait. These noods are soft and chewy without going squishy or rubbery. They come with a flavorful clear broth on the side that you can pour over, and you can ask for extra garnish or mustard if you want more flavor. Go early, like when the restaurant opens at 7 a.m. And remember, it's cash only.
Before we leave, I order two boxes of Sam Sato's famous lima bean manju (80 cents each) to take back to Oahu. There's an azuki flavor as well, but the lima bean's my fav.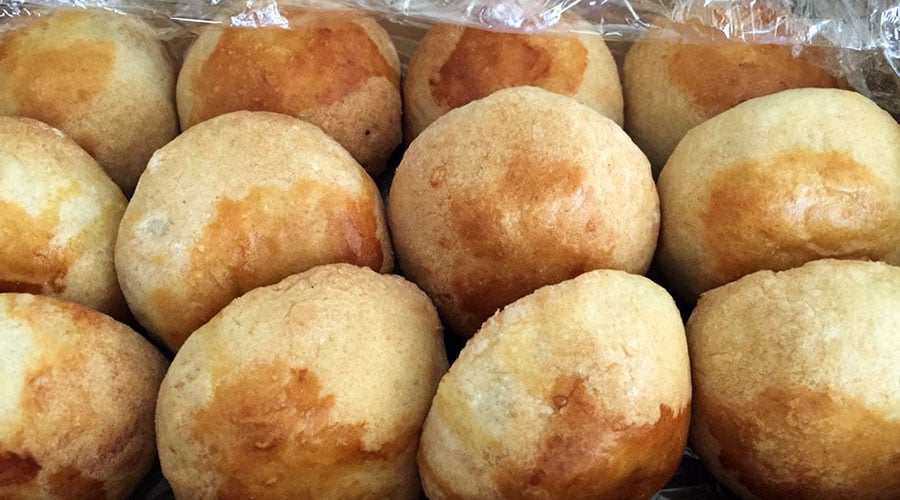 Sam Sato's • 1750 Wili Pa Loop • Wailuku • 244-7124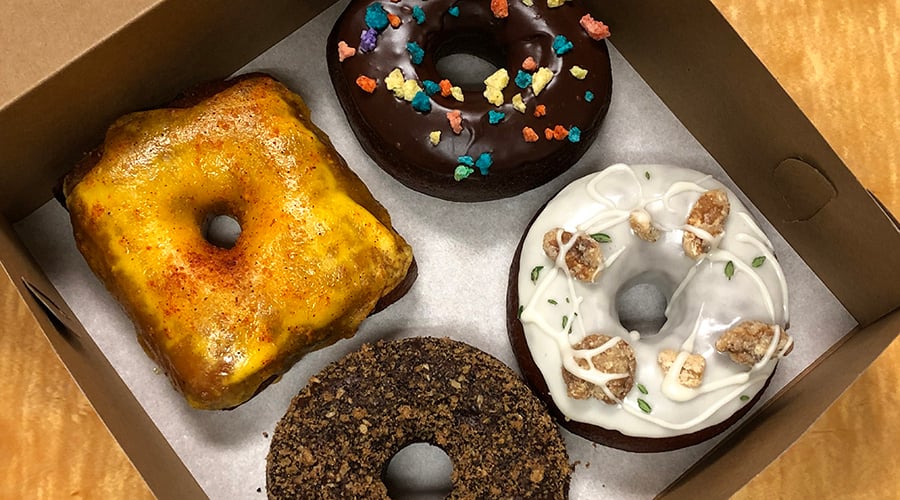 9 a.m. Donut haul from Donut Dynamite, a one-woman-show bakery that specializes in brioche donuts (check out my full piece on what you'll find). The flavors are unique — from bacon maple and Molokai sweet potato poi to honey goat cheese walnut and almond cocoa nib — and the donuts are baked fresh daily. And I get to meet Madame Donut herself when I order my box of four.
Donut Dynamite • 1246 Lower Main St. • Wailuku • 280-6442
9:30 a.m. I want to stretch my legs, so we drive to 'Iao Valley State Monument. This is a great baby hike/leisure walk if you're looking to immerse yourself in a little greenery and nature without breaking a huge sweat. The monument regularly appears on lists of top attractions on Maui.
'Iao Valley State Monument • 'Iao Valley Rd. Hwy. 21 • Wailuku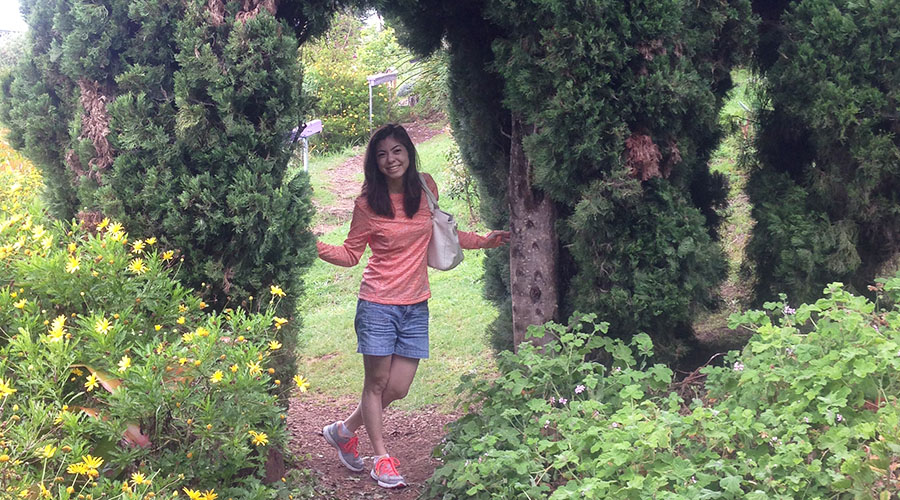 10:30 a.m. My boyfriend suggests heading to Kula to relax and enjoy Maui's Upcountry, so we drive about 45 minutes to the Ali'i Kula Lavender Farm. We don't sign up for any farm tours, just walk around the cool, fragrant grounds and appreciate the view down the slopes of Haleakala.
Tip: Do try the lavender scones with lilikoi jelly. They're moist, soft and fresh.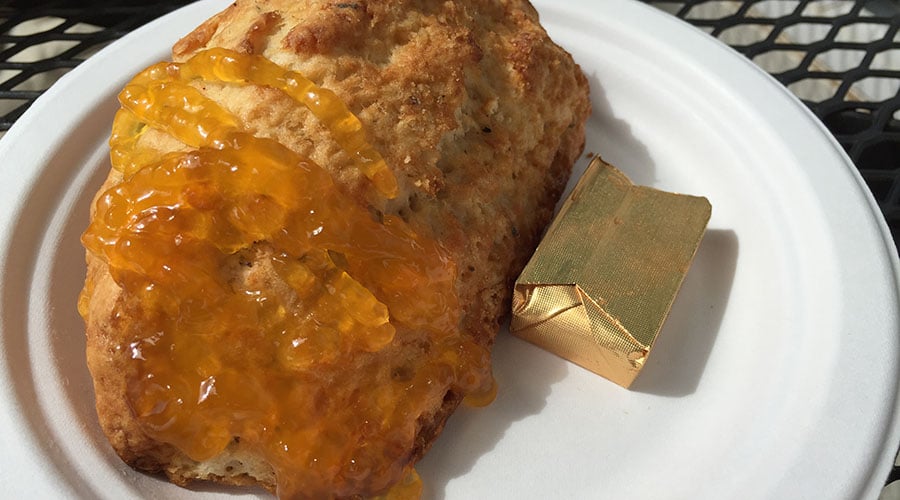 Ali'i Kula Lavender • 1100 Waipoli Rd. • Kula • 878-3004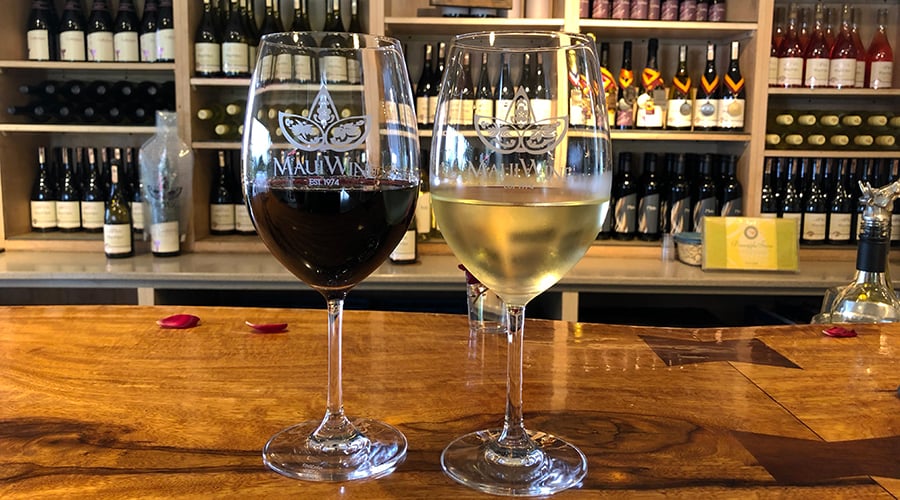 11:45 a.m. MauiWine is also in Kula and about a 20-minute drive from the lavender farm. Neither of us has been there, so we look over the vast selection of wine and order a few glasses. My favorite: the signature Maui Splash pineapple wine — and this is coming from someone who doesn't really like pineapple! That, the crisp fresh air and no cell phone reception make this feel like a true getaway.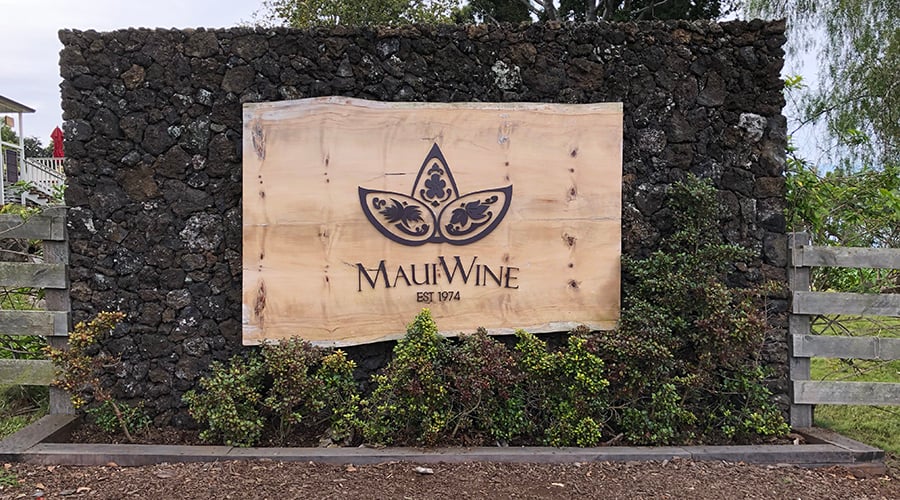 MauiWine • 14815 Piilani Hwy. • Kula • 878-6058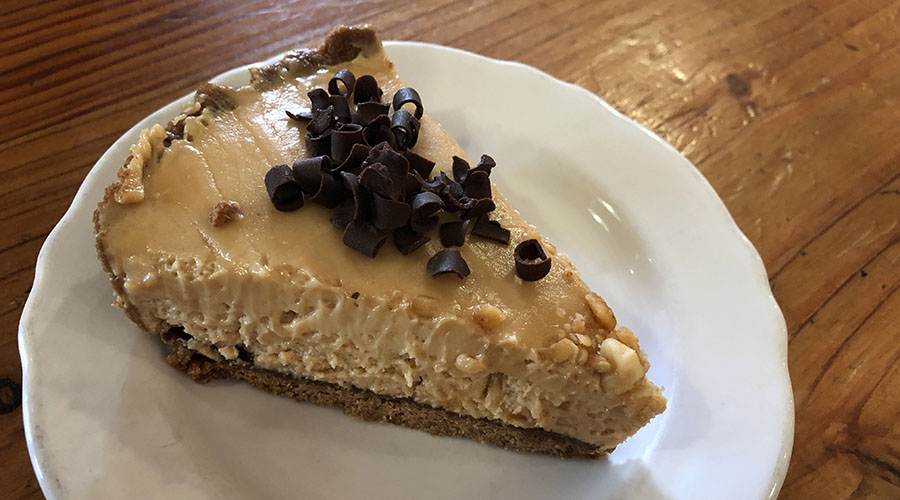 2 p.m. After some games of Jenga and bean bags at the winery, we drive down the mountain and across the island to Lahaina. I want a snack, so we stop at Leoda's Kitchen and Pie Shop. It isn't prime lunch hour, but there's still a line outside the door.
Leoda's is famous for housemade pies, and best-sellers include banana cream pie, mac nut chocolate and apple crumb. All bets are off once I see the peanut butter pie in the display case. My first bite of creamy, silky, peanut buttery goodness is sheer bliss. Talk about a slice of heaven.
Leoda's Kitchen and Pie Shop • 820 Olowalu Village Rd. • Lahaina • 662-3600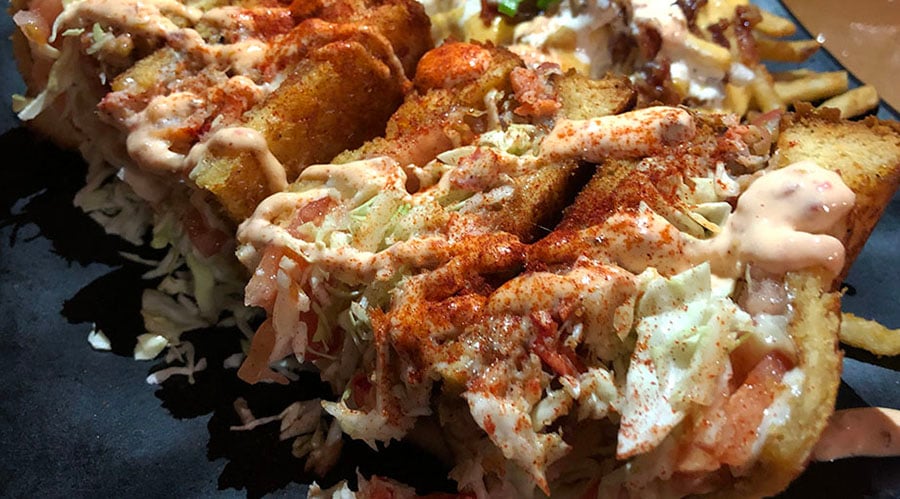 3 p.m. In Lahaina we find a parking lot, leave the car and walk along Front Street for a little bit. Clearly I'm not hungry, but I want to get takeout from Down the Hatch for our flight home later in the evening. They serve up one of the best grilled cheese sandwiches I've ever had, stuffed with chunks of lobster and lump crab. I upgrade the shoestring fries that come with the sandwich to Mermaid style for $2.50 extra — that means they come smothered with green onions, truffle cheese, bacon, ranch and lava lava sauce (the restaurant's signature tangy aioli). This sammie is already luxe, so might as well go for broke with the fries.
Down the Hatch • 658 Front St. • Lahaina • 661-4900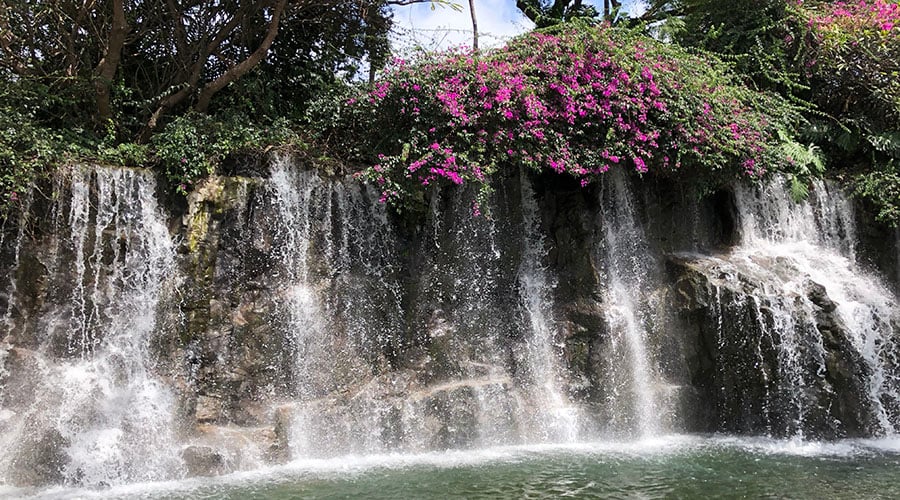 4:30 p.m. We make a spontaneous trip to the Grand Wailea. It's always fun to check out a resort, but as a sweet tooth, I want to check out the hotel store and see if there are any Maui Cookie Lady cookies. I started following Maui Cookie Lady on Instagram, and on a previous visit I found her cookies at the Island Shoppers store inside Kahului airport. But Maui Cookie Lady's flavors change all the time. And it's a gamble to see if there will be any cookies left at all.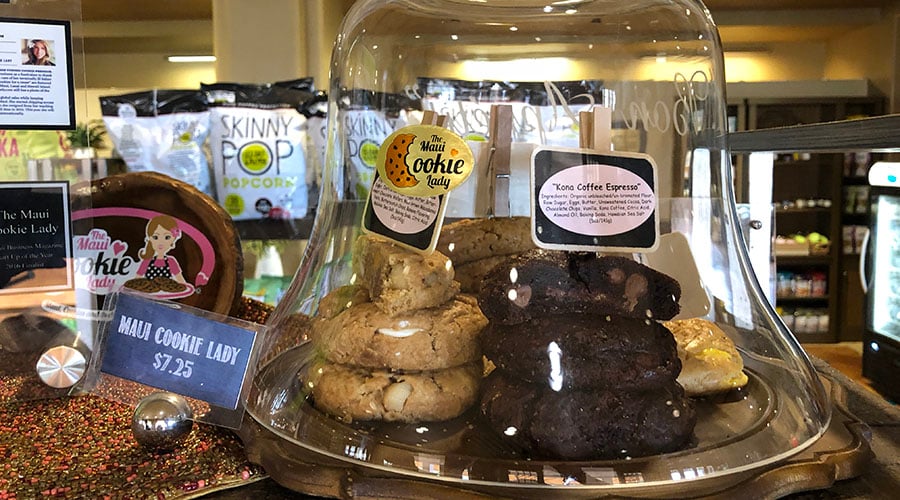 I'm lucky — the store has several flavors! The cookies here cost a little more ($7.25 each instead of $6.95) compared to the ones at the Kahului airport, but since they're hard to come by, I'm willing to splurge a little. I get the Kona Coffee espresso and Da Half Baked Giant Cookie. Why am I so excited? All Maui Cookie Lady's cookies are fat, chewy and super moist. The Kona Coffee flavor is fragrant and rich, since it's made with Kona Coffee beans and velvety French Valrhona cocoa. Da Half Baked is an 8-ounce chocolate chip cookie stuffed with Oreos, Reese's peanut butter cups and Snickers candies. It's absolutely humongous and not for the faint of heart.
The Waldorf Astoria Grand Wailea Resort & Spa • 3850 Wailea Alanui Dr. • Kihei • 874-1234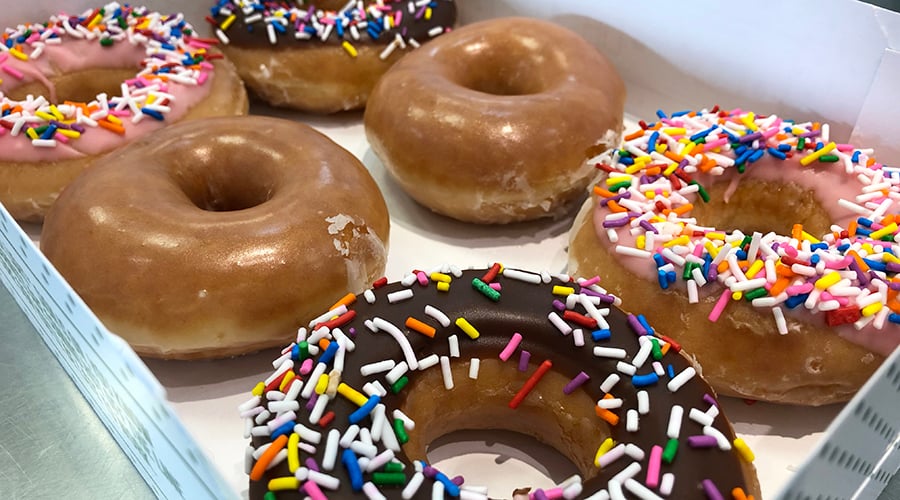 6 p.m. After lounging around the ritzy Grand Wailea, we make our way back to the airport for our 8 p.m. flight. Krispy Kreme is our last stop. It doesn't matter that I already have a box of donuts from Donut Dynamite: It's an unspoken rule that any trip to Maui means bringing back Krispy Kreme for the family. In addition to the original glazed donuts, I always like to order seasonal flavors and the chocolate iced glazed with sprinkles, which is still my favorite.
Krispy Kreme • 433 Kele St. • Kahului • 893-0883
Check out Kelli's day trip to Kauai
Here's Thomas Obungen's Big Island weekend eats