Coming soon: Salt at Our Kaka'ako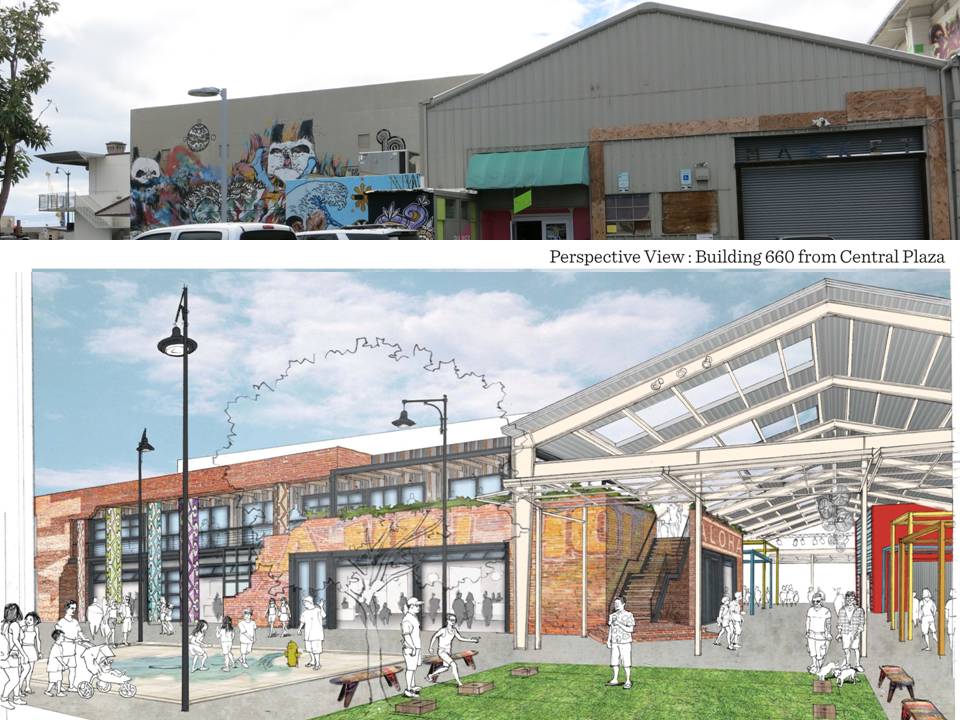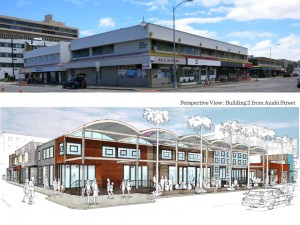 Renovations will begin this month to transform a city block of Kaka'ako into a hip urban destination for dining, shopping and pop-up events.
Kamehameha Schools on Wednesday released details of its ambitious project, Salt at Our Kaka'ako, which encompasses four existing structures on the block bordered by Ala Moana Boulevard and Coral, Keawe and Auahi streets. Retailers will open incrementally as buildings are completed.
"Calling it a shopping center doesn't adequately explain what Salt at Our Kaka'ako will be," says Paul Kay, director of real estate development at Kamehameha Schools. "Neighborhood residents will have local restaurants, unique shops, entertainment and art within easy walking distance of their homes, and the central plaza will be the place for residents and visitors of all ages to relax, play and come together. Salt at Our Kaka'ako will be the outdoor hangout of our new, urban neighborhood."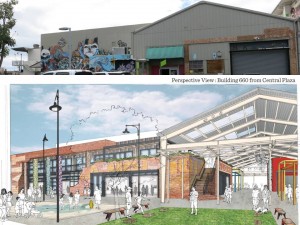 The tenant mix at Salt at Our Kaka'ako is expected to be similar to the tenants there now. There also will be artist studios, flexible open space for events and a dedicated space for small, pop-up businesses, similar to the Pinch of Salt shopping warehouse that opens during Honolulu Night Market.
Local architecture firm INK Architects, working with New York-based Pompei A.D., is designing the project. As part of the renovations, Kamehameha Schools plans to expose the trademark, curved lines of the block's Quonset roofs, which over the years have been covered. Also, 20,000 square feet of surface parking will be converted into an open-air central plaza. Other warehouse structures also will be kept intact, and materials will include reclaimed wood and metal. Although the sustainable construction strategy of adaptive reuse is more costly than new construction, the idea is to preserve the area's industrial character and keep construction debris from local landfills.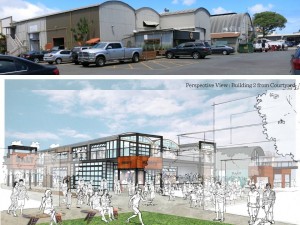 "We chose the name, 'Salt at Our Kaka'ako' in reference to the natural salt ponds that once dotted the low-lying wetlands in this area," Kay says. "We believe the new Salt at Our Kaka'ako will preserve both the local spirit and working class grit of the area's history, while creating a new, authentic urban-island culture."
Kamehameha Schools is seeking permission from the Hawaii Community Development Authority to increase the height of a new 267-stall parking structure by an additional 20 feet in order to shrink the building's footprint and create larger open, common areas. The completed project, if approved, will have 353 parking stalls in the structure and on the surface.