Coming soon: Hawaii's Favorite Kitchens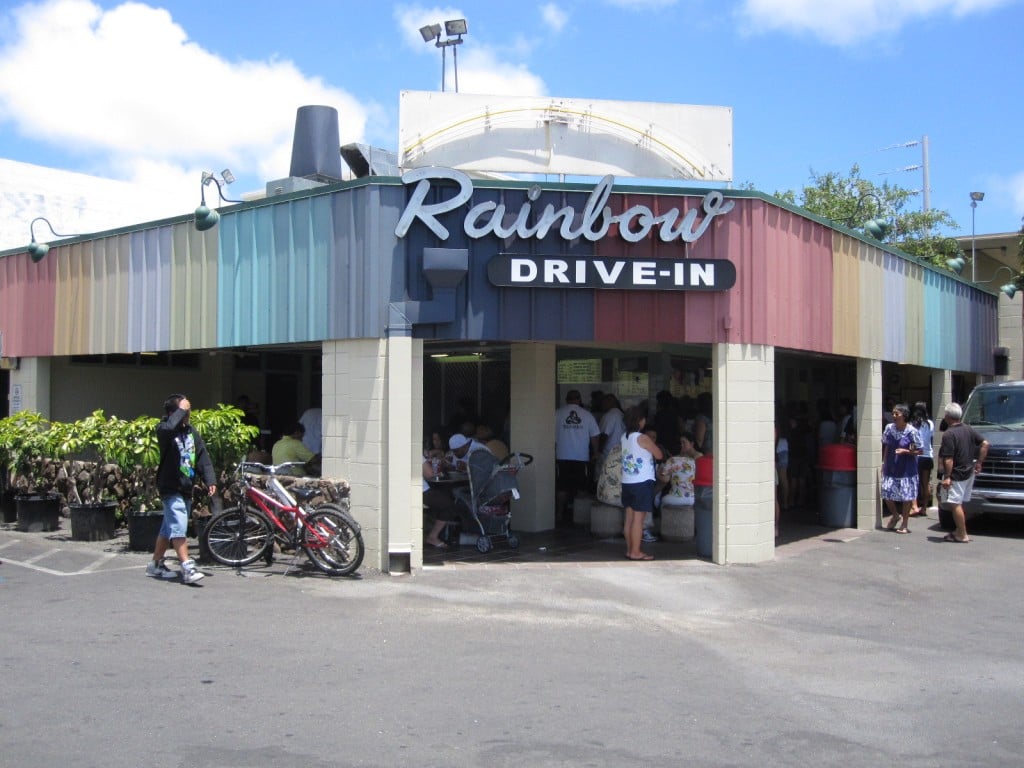 The iconic Rainbow Drive-In plans to launch a new venture in mid-September, called Hawaii's Favorite Kitchens, in a space next door to its current Kapahulu digs.
The legendary drive in's co-owner, Jim Gusukuma, is bringing together chef Hiroshi Fukui, Elmer Guzman's Poke Stop, KC Drive Inn, Hoku BBQ Chicken and Hawaii Nostalgia Studio to create a collaborative, one-stop eatery featuring some of Hawaii's favorite local foods, along with a shop specializing in nostalgic gear and foods (t-shirts, sauces, cookies and more). Hawaii Nostalgia Studio has been printing Rainbow Drive-In shirts for years, along with gear that goes back to the '50s and '60s.
"The menu will be small to start with," Gusukuma says. "We had to compromise and offer a menu with items that don't interfere with each other."
Rainbow Drive-In will be offering its famous plate lunches, while Poke Stop's Guzman (who now operates shops in Waipahu and Mililani) will be selling his signature poke.
"Our locations are all on the Westside; this will be the first time we are bringing a taste of Poke Stop to town," Guzman says. "They're giving me a four-foot case to fill. I'll be making 15 to 20 types of poke, including the classics, spicy ahi and furikake salmon. But we'll also be working on new recipes and bestsellers from the current locations like hamachi, ahi blood and California poke."
In addition to poke bowls, Guzman will be preparing Kauai, head-on, North Shore-style garlic shrimp plates.
KC Drive Inn hasn't finalized its menu, but owner Dayton Asato says the goal is to bring back favorites from the beloved KC Drive Inn, including KC waffle dogs, Ono Ono Shakes, orange and root beer freezes and frosted coffee.
To round out the offerings, Hoku BBQ Chicken will be selling half huli-huli chicken plates, along with half and whole birds. The chicken will be barbequed in the lot at the business.
Although Hawaii's Favorite Kitchens will be a take-out-focused operation, some seating will be available. It's slated to launch Sept. 15, so get ready for this local-style, one-stop-eating destination of the future.