Coming soon: Amazing Hawaii Comic Con 2016, Part 2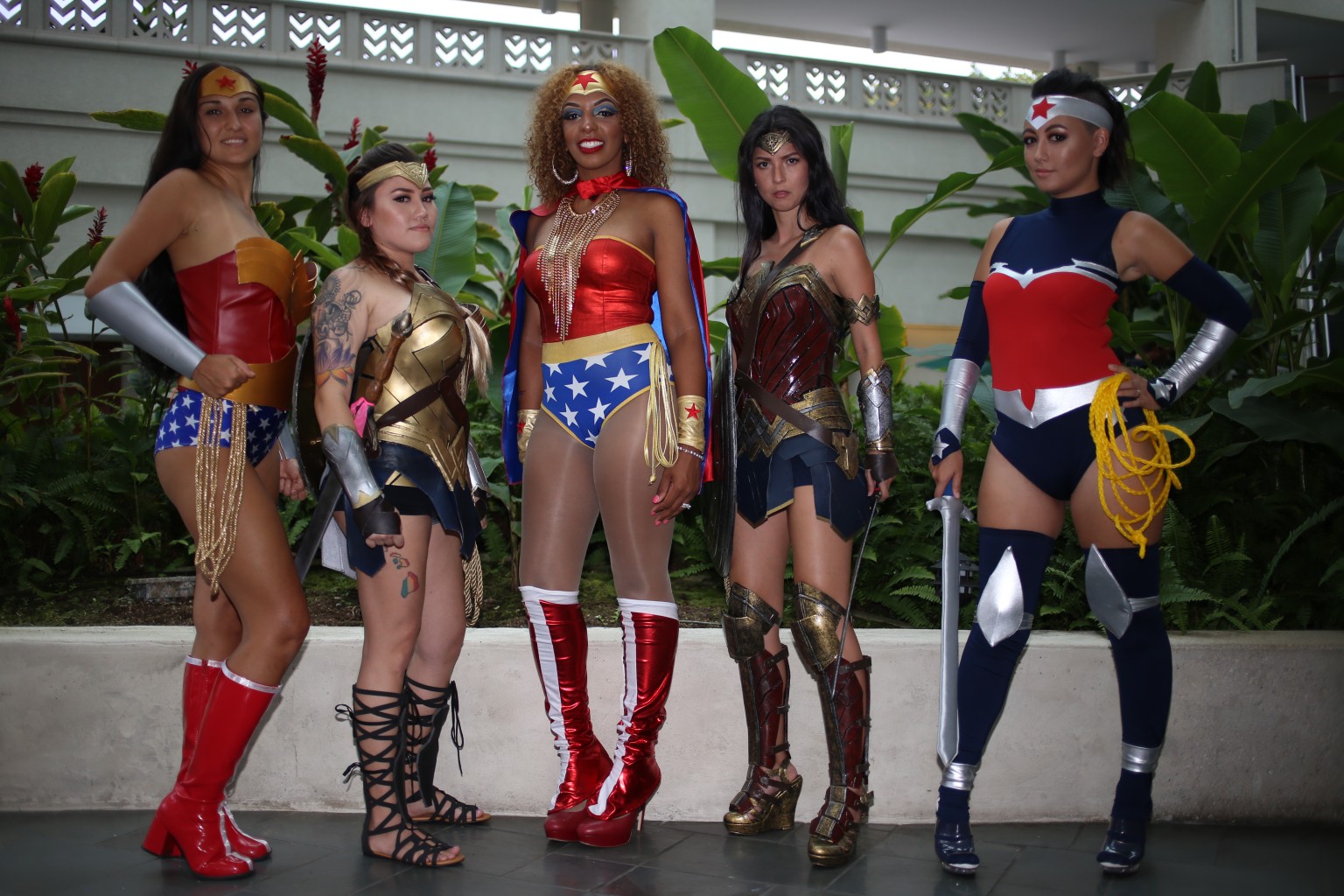 Once again, it's back: the incredible Amazing Hawaii Comic Con 2016 … Part 2. Amid the universe of cosplay, panels, workshops, exhibitors and Pokemon Go challenges coming to the Hawaii Convention Center this weekend, we've picked out two amazing guests to check out. Then we get the scoop in a quick insider Q&A with the creator: Why is Amazing Hawaii Comic Con back with a same-year sequel?
Brian Michael Bendis
The recently popularity of superheroes is partly thanks to this comic book writer and former artist. Bendis helped create the Marvel Cinematic Universe and its blockbuster films such as "Iron Man", "The Guardians of the Galaxy" and "The Avengers". Netflix's top-rated "Daredevil" and "Jessica Jones" derive part of their look and stories from comics written by Bendis. Bendis is also co-creator of Miles Morales, the mixed-heritage Spider-Man who takes the mantle after Peter Parker's death. That's why he's here: Bendis' work influences comic fandom and mainstream entertainment.
Bendis appears at an In:Pictures talk highlighting three films that have shaped his life and work on Saturday, a Marvel Comics Spotlight talk on Sunday and autograph signings on both days
Veronica Taylor
With the coming of Pokemon Go, Pokemon nostalgia has reached an all-time high. Go to Kakaako in the evening and you'll see hordes of Pokemon trainers trying to catch them all. How does this relate to Veronica Taylor? Because nearly everyone who plays Pokemon Go knows Taylor's voice: It's the voice of Ash Ketchum from the hit TV show Pokemon. If you're out there playing Pokemon Go or have been stuck in traffic because of it (like me), you can thank (or blame) Taylor. She gave a voice to an icon who continues to delight fans.
Taylor appears at a Pokemon & More spotlight event on Sunday.
As excited as I am about a sequel, I have to wonder why a convention the size and scope of this one is coming back in the same year. So, I asked the man himself, owner and founder Jimmy Jay.
Why the second Amazing Hawaii Comic Con this year?
This Special Edition was created as a one-time, second pop culture event in Honolulu.
Since we first launched Amazing Comic Conventions, the dates and availability have been more erratic than we had hoped, let alone originally planned for. Our first event at the Hawaii Convention Center was in September 2015, then we were shifted to a spring slot for our 2016 show in May. Our team was notified that starting in 2017 our "new permanent" dates would be in Late August every year. Having a 16-month layoff between events would be difficult to plan around for our fans and our vendors. We created this Special Edition event as a stopgap in between, with the goal of further cementing Amazing as the top pop culture brand in Hawaii.
How will the sequel be different from the first 2016 con in May?
It's on a different scale than our annual convention. This is two-day event versus a full three-day comic con.
With that said, Amazing continues to bring the top talent to Honolulu. We launched our brand with Marvel Comics godfather Stan Lee and "Deadpool" creator Rob Liefeld, and we followed with DC co-publisher Jim Lee and "Walking Dead" creator Robert Kirkman. With the 2016 Special Edition we're continuing the theme "Architects of Pop Culture."
Brian Michael Bendis is perhaps the most influential Marvel Comics writer since Stan Lee. He's making a rare convention appearance. We have surrounded him with strong comic talent such as Harley Quinn artist Chad Hardin and more. We continue to add a pop culture element with Pokemon voice actress Veronica Taylor, and we have added the crew behind "One Punch Man" based on the recommendations from the fans of Hawaii. And we have a heavy Disney element led by Mat Nastos, a local who grew up here in Honolulu. We have been pleased with our great partnership with Sam Campos and the Hawaiian Comic Book Alliance. There will be something for everyone.
What are plans for next year?
We plan on returning with our main event each year in August. Our crew is already working toward our main event August 25 to 27, 2017.
Amazing Hawaii Comic Con Part 2
Hawaii Convention Center
Oct 8 and 9, 2016
Schedule, tickets and talent lineup at www.amazinghawaiicomiccon.com