Coming Feb. 4: Frolic's Something New Salt party!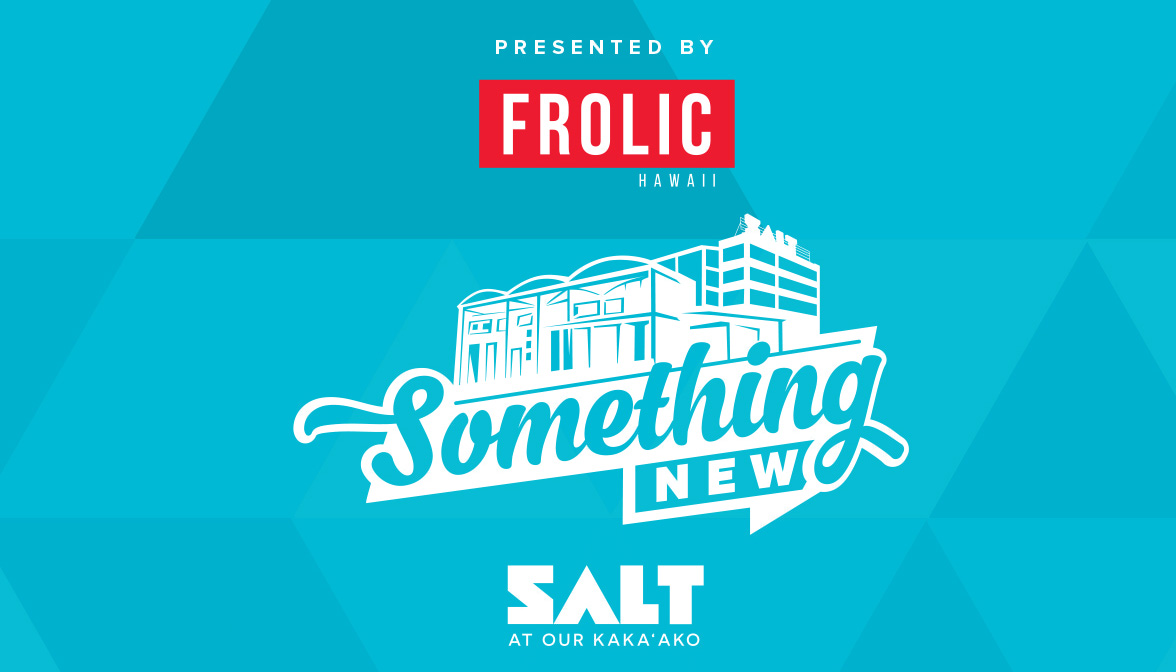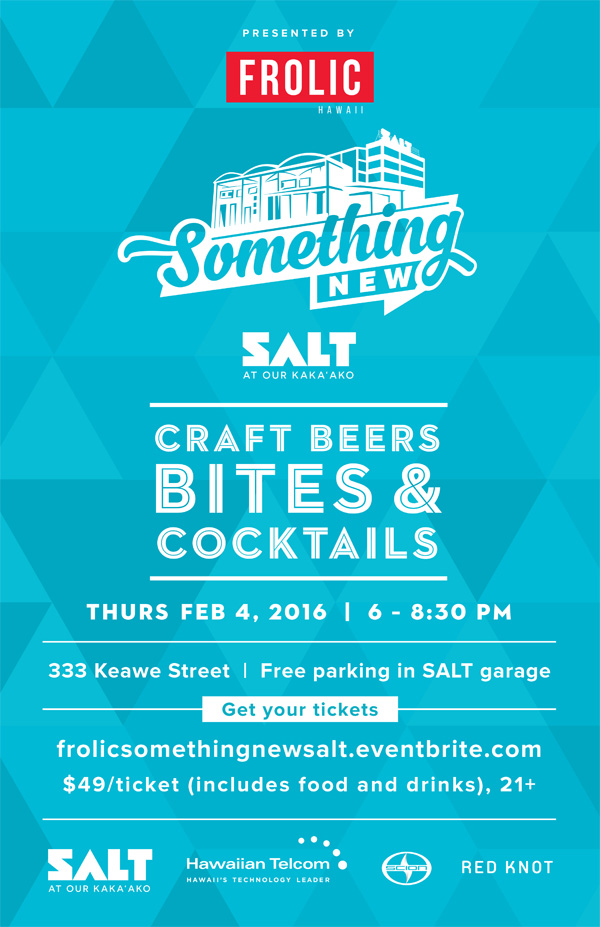 Delicious cocktails, local craft beers, a roving gourmet taco cart: Salt at Our Kaka'ako is opening soon, and Frolic's putting on an exclusive preview party with lots of fun drinks, bites, art, music and more.
Come mingle with us at this cool urban space before it fills with restaurants, bars and shops. You'll preview bites from new restaurants coming to Salt and environs, as well as local craft beers and luxurious cocktails by top mixologists. Like a one-night-only celebration cocktail crafted with local Ko Hana Rum by Bevy's Christian Self. Singer/songwriter Yoza is performing, Super CW (Christa Wittmier) is spinning, and Pow! Wow!'s Kamea Hadar and Matt & Roxy Ortiz are painting live. Plus we're giving away tons of great prizes from Atmasphere, Orangetheory Fitness and Lash Love, all new shops coming to Salt — on Thursday evening, Feb 4 from 6-8:30 p.m.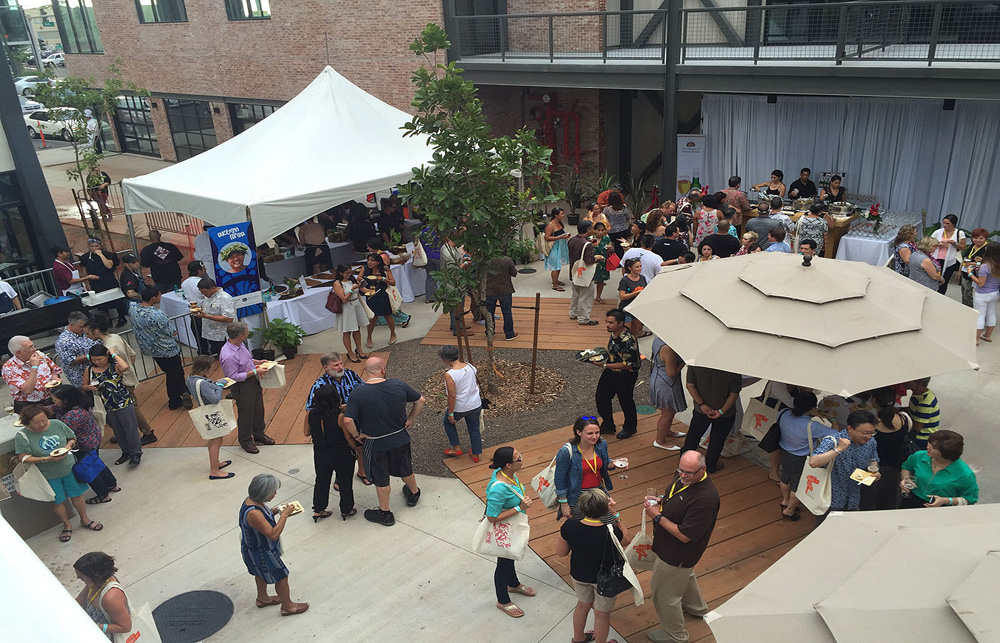 Who's providing the noms?
Moku Kitchen, iconic chef Peter Merriman's first resto in Honolulu
Guest chef Jon Matsubara of Forty Carrots at Bloomingdale's
Cocina
Hank's Haute Dogs
Highway Inn
HI Pie
Honolulu Beerworks
MetroGrow Hawaii
Morning Brew
Lanikai Juice
La Tour Cafe
Sips are coming from:
Kō Hana Rum
iichiko
Honolulu Beerworks
Maui Brewing Co.
Lanikai Brewing Company
Waikiki Brewing Company
Juic'd Life
Mr. Tea
Kona Deep
Salt will be the heart of the new Kaka'ako. Still edgy, still fun, still local. Come check it out with Frolic as we hang out, nosh and sip to our heart's content at this pau hana preview party. See you Feb. 4!
Get your tickets now at frolicsomethingnewsalt.eventbrite.com
(Note: This is a 21+ event. Tickets are $49 + Eventbrite fee and include all food, drinks and entertainment + free parking at Salt lot on Keawe)
Mahalo to our presenting sponsor Salt at Our Kaka'ako, Gold Sponsor Hawaiian Telcom, and other sponsors Scion Hawaii, Red Knot, Bloomingdale's and our liquor providers Honolulu Beerworks, Kō Hana Rum, Lanikai Brewing Company, Maui Brewing Co., Waikiki Brewing Company, Kona Deep and Village Bottle Shop & Tasting Room.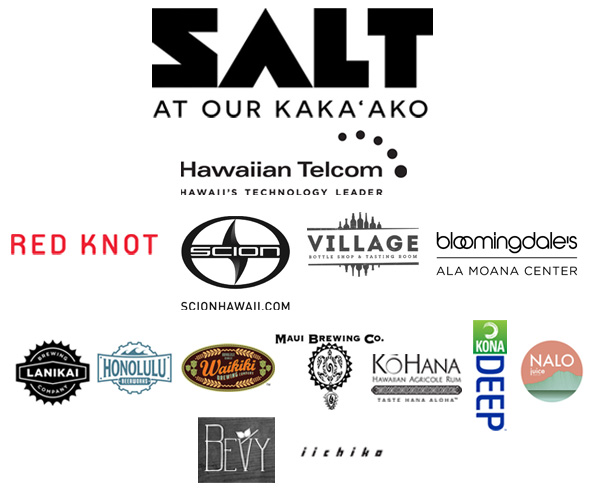 Here's a look at the new Salt: