CIY video: How to make taco rice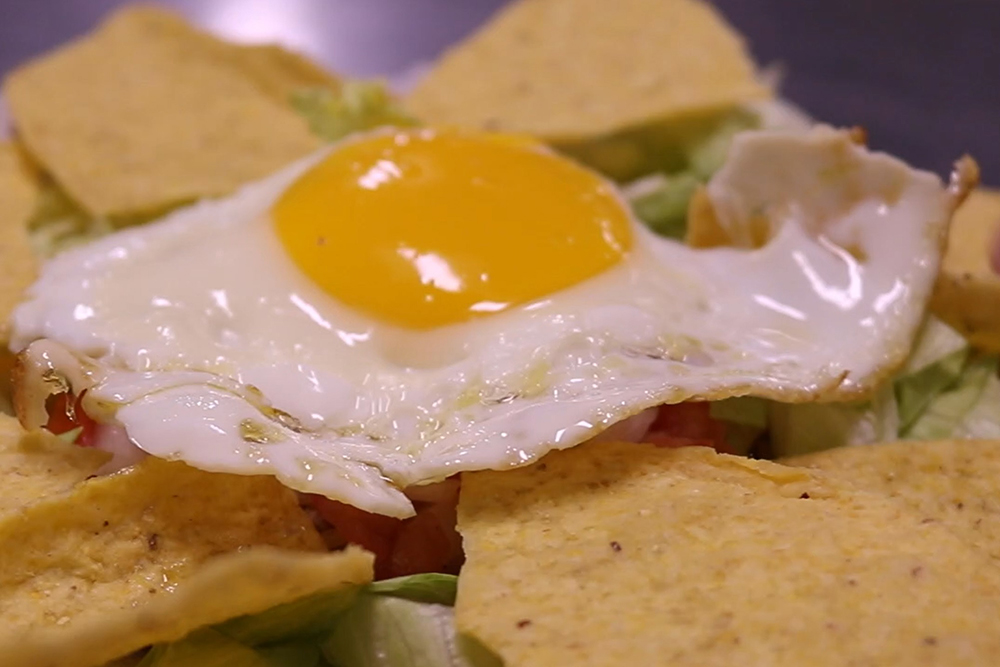 Frolic's CIY (Cook It Yourself) videos are for those times when eating out is not an option: They're quick-ish how-tos for dishes that make staying in fun.
We love comfort food and we love tacos. No brainer, right? Today's CIY dish is the answer: A rib-sticking mashup that's as oishii as it is weird.
How, you ask, did something as unimaginable as taco rice come to be? Well, it's like Korea's famous pudae chige, the Spam, cheese and kimchee stew that cropped up after the U.S. military came for the Korean War; or like Spam musubi, which cropped up after the military came to Hawaii. Taco rice cropped up after the military landed in Okinawa.
If you can make tacos, and you can cook rice, you know how to make taco rice. As we said, a no-brainer.
Taco rice
What you'll need:
1 tomato
1 yellow onion
1 head iceberg lettuce
1 lb. ground beef
3/4 cup water
1 package taco shells
1/2 dozen eggs
1 cup shredded cheese
Taco seasoning
Cooked rice
Serves six.
What to do:
1. Heat a pan over medium high heat and season with olive oil. Add 1 lb. of ground beef and cook through. Strain off any excess fat and moisture from the ground beef then put back in pan, and add taco seasoning and 3/4 cup water. Bring up to a boil and reduce to a simmer.
2. While waiting for the beef to simmer, dice tomato and onion and set aside.
3. Cut half the head of lettuce into long, thin strips and set aside.
4. Cook a half dozen eggs sunny-side up.
5. Assemble the dish either in a baking dish or six individual bowls starting with the rice, seasoned beef, cheese, tomatoes and onions, lettuce and taco shells. Lastly top with an egg.
More Cook It Yourself
Missed our other CIY videos? Check them out below.