Chocolate truffles 101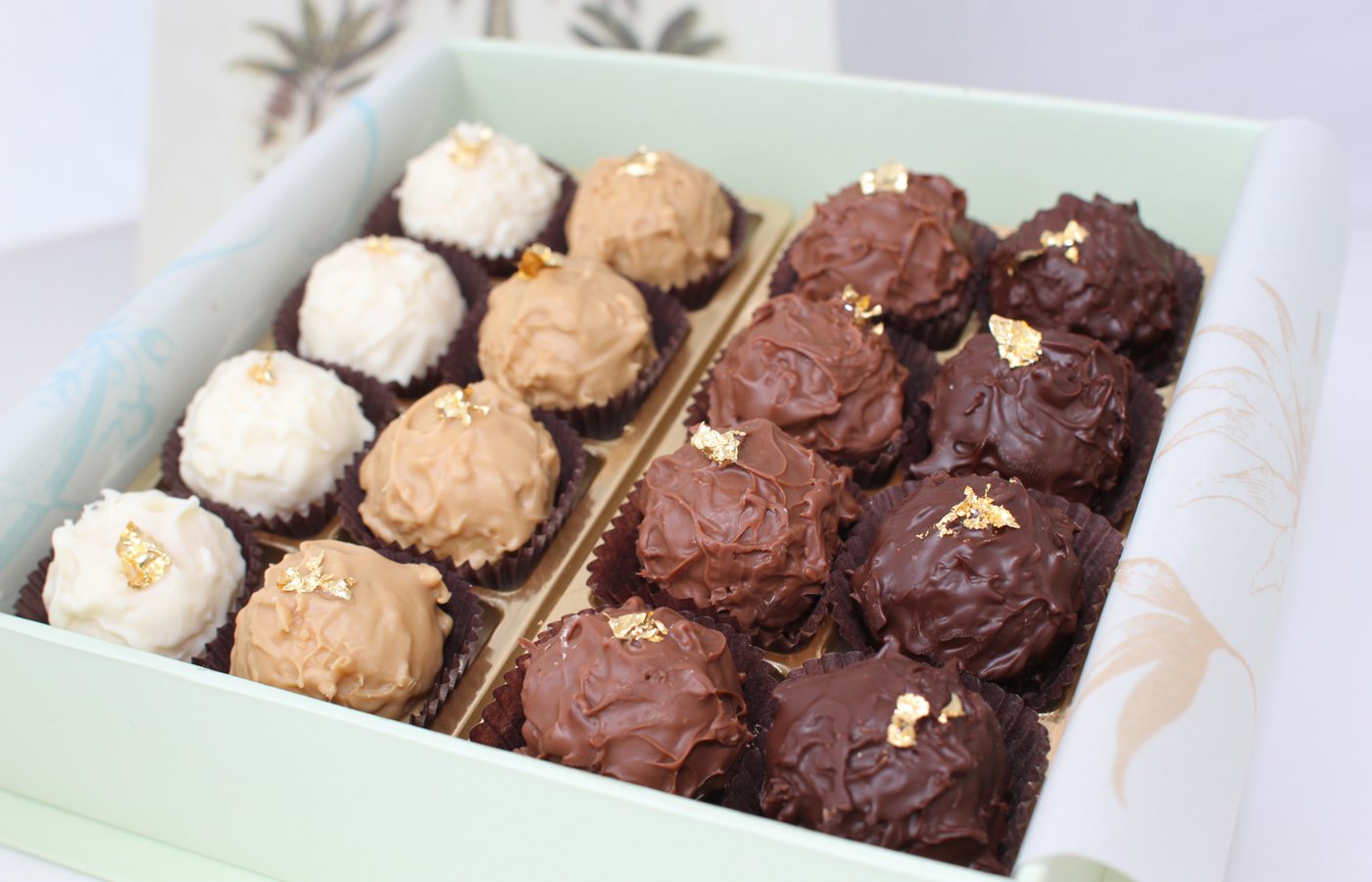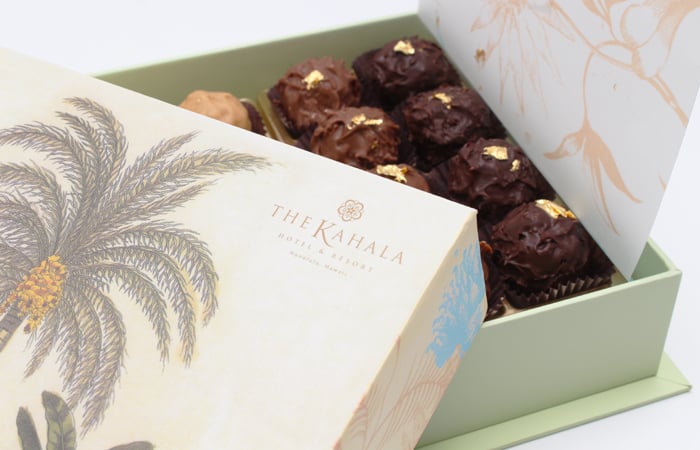 My mom, a sweet and shy person in public, is actually a rabid foodie who follows my daily eating adventures on Instagram. So when I post a pic of something especially good — like MW Restaurant's chocolate cake — she's waiting for her share when I get home. If I forget, she'll lower her voice and say slowly, "You had the best chocolate cake ever and you forgot to bring some home?" Only it's not exactly a question.
Last week my boss gave me a box of Kahala Hotel hand-crafted chocolate truffles topped with gold leaf to take home and sample. I didn't even realize my mom had snuck into the room.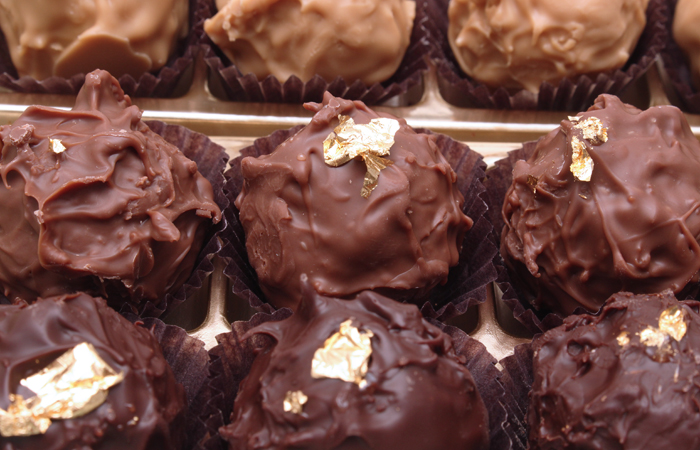 "Wow, these are made from high-quality chocolate. The praline one is my favorite," she said as I put down my laptop and camera bags. The box contained 16 pieces of vintage 70 percent dark chocolate, aged rum milk chocolate, roasted praline blond chocolate and citrus yuzu white chocolate truffles. Somehow she had already sampled each one.
So when I told her that Jeremy Choo, the pastry chef at the Kahala Hotel & Resort, was going to teach me how to make these limited edition chocolates, I could tell she was excited at the prospect that more truffles might be headed her way.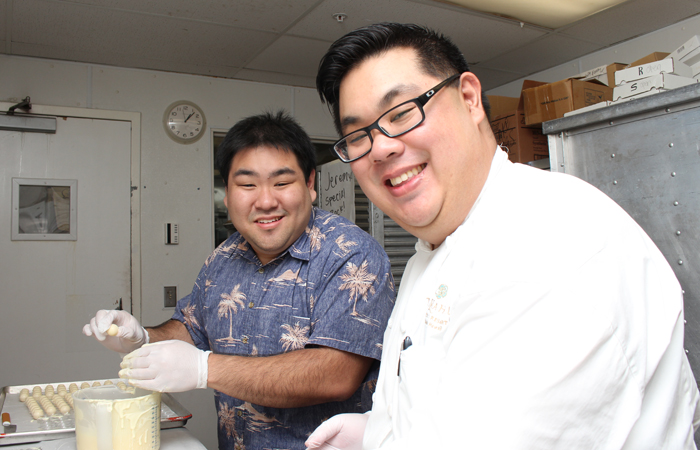 Since I never worked with chocolate during my brief culinary career, I approached this as a challenge to see if I could make beautiful truffles like the professionals.
I met with Choo in his pastry lab in the Kahala's kitchens. He had already started making the citrus yuzu white chocolate truffles. The centers — marble-size spheres of yuzu and other citrus — had been prepared and were lined up in their molds, ready for dipping in the tempered French white chocolate.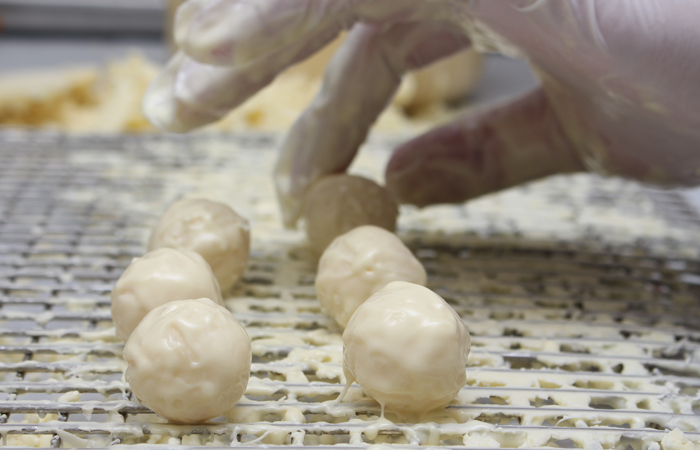 Choo taught me to reserve one hand for dropping the centers into the white chocolate, while the other would coat and set the truffle on a metal cooling rack. Six was the magic number to dip before moving on to the next step, letting each truffle rest in turn so it would set just enough, but not all the way through.
Then we rolled each just-set truffle individually on the cooling rack to create the signature texture. These we lined up and let cool further. Afterward they would be topped with gold leaf and then boxed.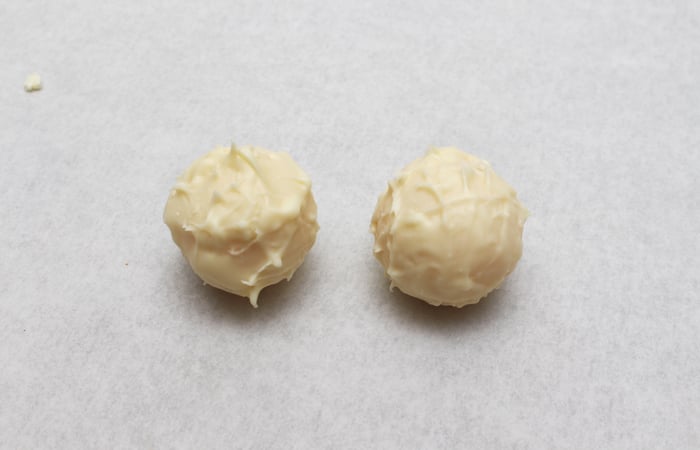 As we meticulously rolled out each truffle, the tempered chocolate thickened and got increasingly difficult to handle. It didn't help that because I was concentrating on perfecting each one, I was moving at 50 to 75 percent of Choo's speed. Choo warmed up the cooled chocolates in the microwave and explained that since the micro warms from the inside out, this was the preferred method to make chocolate workable again.
After completing about 60 truffles, we called it a day. Or at least I called it a day. I had to get back to work, but Choo was planning to finish all four flavors that day. At 100 boxes, that was 1,600 truffles. Crazy!
Can you guess which of these truffles is mine and which was made by Choo?
Neither could we. I may not be as fast as the professionals, but aesthetically I think I'm up to speed!
I didn't get to take any home this time, but fortunately for me my mom was still busy inhaling the first box.
If you're interested in the Kahala's truffles by Choo (including some white chocolate ones made by yours truly), the 16-piece boxes cost $35 and are available at the Plumeria Beach House, by calling 739-8760 or emailing restaurants@kahalaresort.com.