Celeb chat: Kina Grannis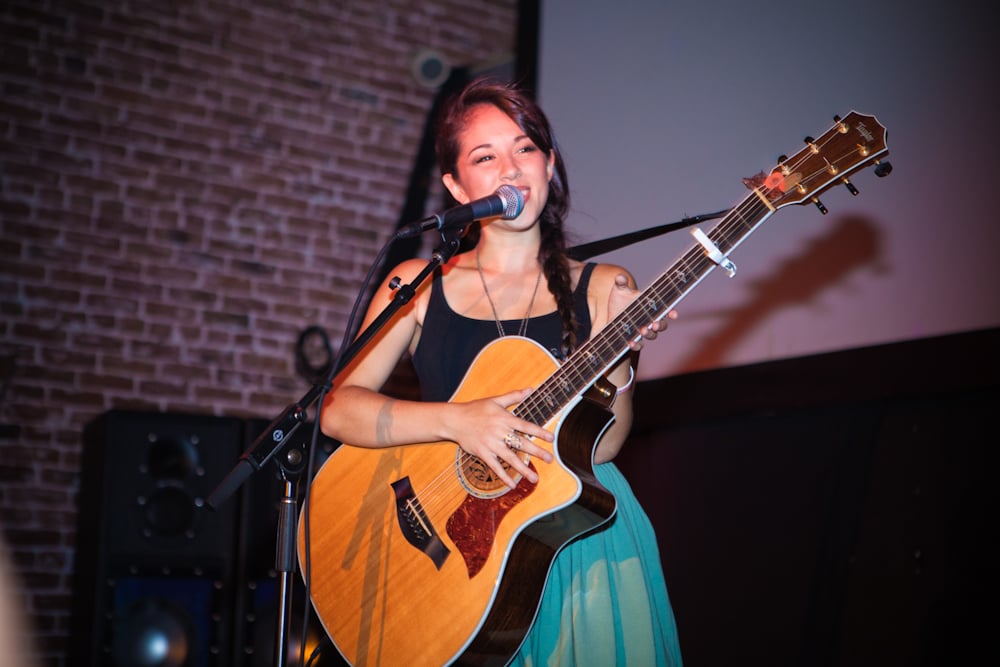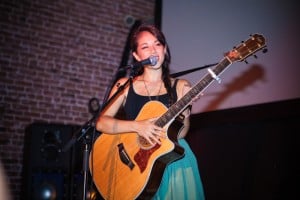 We caught up with singer-songwriter Kina Grannis, who won a national singing competition (Doritos Crash the Super Bowl) in 2008, which earned her a recording contract with Interscope Records and had her music video played during the commercials of Super Bowl XLII. The 26-year-old California native, who is half Japanese and half Caucasian, was immediately exposed to 100 million viewers from around the world, bringing her instant fame. Grannis recently played two shows at NextDoor.
Was this your first time playing in Hawaii?
Yes it was, and it couldn't have been any better. Both concerts were sold out, and the crowds were so wonderful.
Outside of performing, have you ever visited Hawaii before?
My family and I used to come here often when I was younger. I remember visiting Maui a lot, where my siblings and I used to sing a cappella at this great little restaurant.
What do you enjoy doing here in your downtime?
I love going to the beaches. They are so much more beautiful then the beaches back home. When I was younger we would do a lot of snorkeling and looking for geckos.
What inspired you to try out for that initial Doritos Crash the Super Bowl contest that led to your big break?
I asked myself why not? There was no harm in trying, so I did. I actually submitted my video to the contest really late. There were only a few weeks left to submit our content, but I eventually got it in on time.
What were the first 24 hours like after your video debut during the Super Bowl?
The top three finalists were flown to Phoenix, Arizona for a viewing party with our families. In case anything leaked online, they took our phones away so we wouldn't find out. I remember hearing my guitar start to play during the commercial, and I looked up and saw myself on the TV, and the rest is a blur to be honest. I don't remember much more then hugging crying and cheering along with my family.
Having gone through so much schooling at USC, is it at all disappointing that you aren't able to utilize your degree with your music career?
Not really, because for my first two years, I was undeclared. I had thought to myself that I might want to study music. In the end I hated learning about the formalities of music and the industry. It killed the passion and energy for me.
Who are you currently listening to?
The normal artists that I listen to are people like Imogen Heap and Bon Iver. If I'm cleaning my room, I might play something like Jessie J or Robyn.
What can we expect from you next?
Well, I just filmed the last show in Los Angeles, which will eventually be edited and turned into a DVD. I plan on doing a lot of press stuff this summer along with some traveling. This fall I hope to dive into starting to write my next album.