Castle Park and other things I miss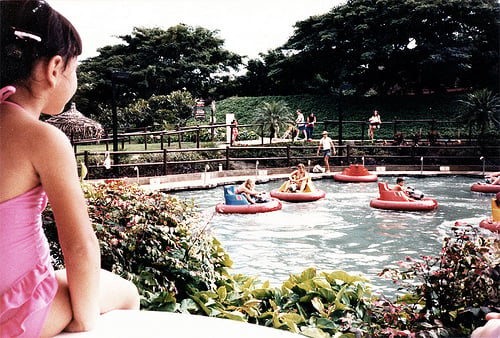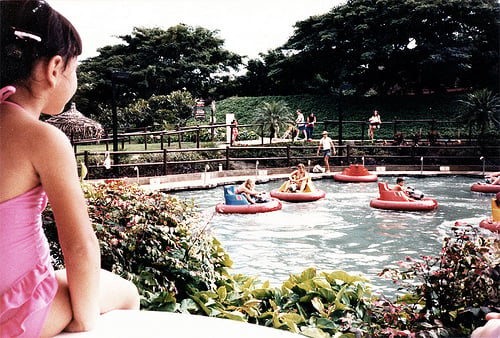 The other day, for whatever reason, I thought about Castle Park.
It was Oahu's version of Disneyland — complete with a castle. I remember spending weekends there, playing video games in the arcade — I was a big fan of Mappy — maneuvering bumper boats and racing go-carts around an open track. There was nothing quite like it.
It got me thinking about all the things I miss — from the glazed donuts from Kimuraya Bakery in Kaimuki to
I'm too young to remember the termite-infested Honolulu Stadium, the Sky Slide in Waipahu, wrestling at the Civic Auditorium, even "Checkers & Pogo." (Though I've heard stories.)
But I do remember seeing the monkeys at Pearl City Tavern, singing with my friends at Rising Star in Pearlridge Center, getting splatter-paint shirts at Guava Lane in Ala Moana Center, watching movies from the balcony in the Waikiki 3, playing video games at Joy Square in Waikiki and buying back-to-school clothes at Gems in Kalihi.
Here are more things I miss:
• The smell of pineapple around Dole Cannery, even when the water tower was taken down
• Icebox cookies from King's Bakery
• The water and bird shows at Paradise Park in Manoa
• The food counter at Woolworth's
• The annual Farm Fair at McKinley High School
• The smoke from sugar cane burning
• "Hawaiian Moving Company"
• The lighted cross at Camp Smith
• The return policy at Liberty House
• The manapua man
• Cinerama and Varsity theaters
• Raraya and Taishoken ramen shops
• Professor Fun ("Pow, pow, pow!""
I guess it's true, though, what Billy Joel sang in "Keeping the Faith": "The good ol' days weren't always good and tomorrow ain't as bad as it seems."
Still. There are some things I reflect on fondly.
Got any to share?