Can you cook like a 12-year-old?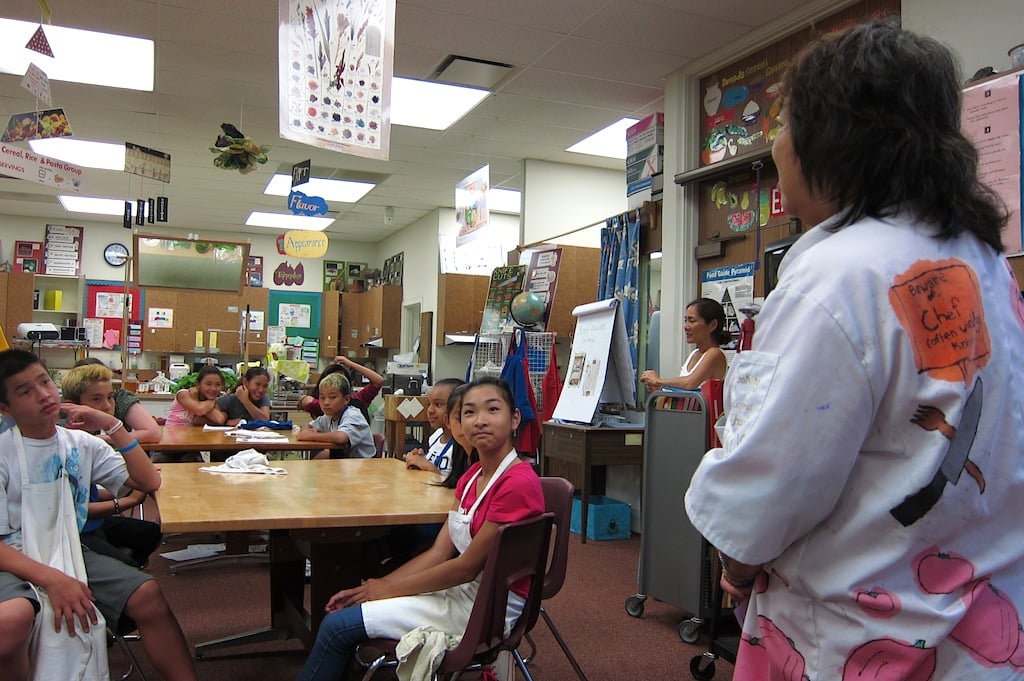 I was always jealous of my colleagues Melissa Chang and Ed Morita, who were constantly being called upon to judge contests for beef stew, rice dishes, cookie houses, homemade cookies and all kinds of drool-worthy goodness. How was it? I'd ask. Must've been really good, huh? Was it really good?
Then came the summer of 2011.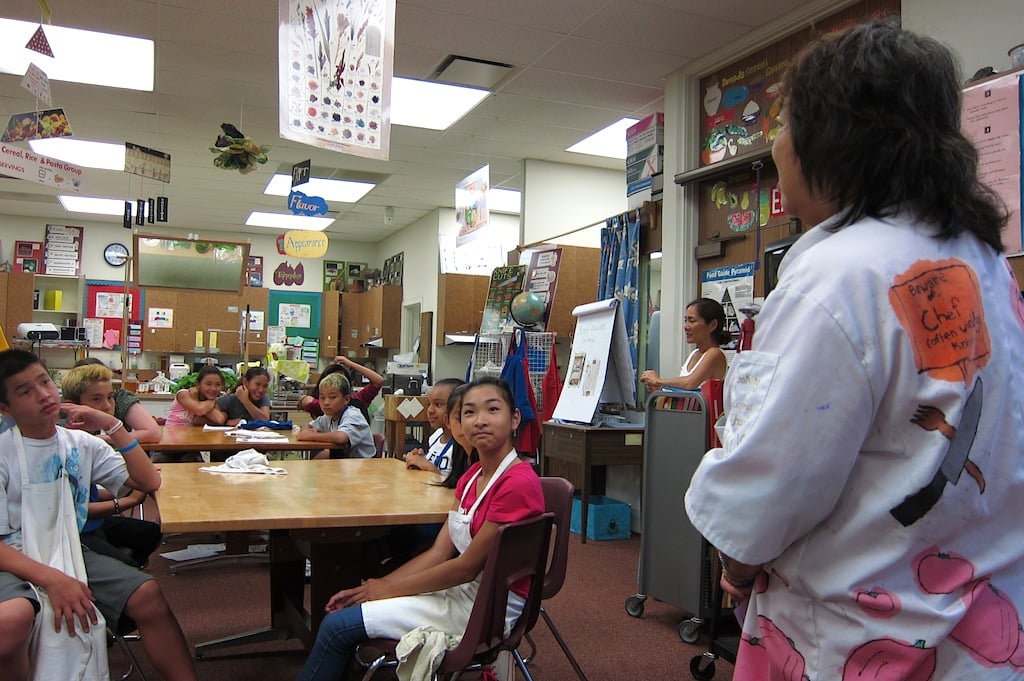 First, June's Eat the Street: Pig Out contest for best pork dish, judged by a panel of Nonstop foodies including yours truly. (The day dawned with six entries; by the start of the contest we had 22 — the aftermath of which becomes another story.) Then Rice Fest organizer Ed Sugimoto asked me to judge the Riceipe contest for the Sept. 11 event. On the heels of that came a last-minute invitation to judge the finale competition of Lori Wong's summer school cooking class at Punahou.
Finally! After each little whoopee dance I got down to business. I take judging very seriously. Ask my Pig Out co-judges, who had to follow my four-category point system for the blind judging. But the summer school contest was different. These were 11- and 12-year-olds. Kids! Budding people on the cusp of adolescence — not seasoned professionals delivering well-developed culinary points of view.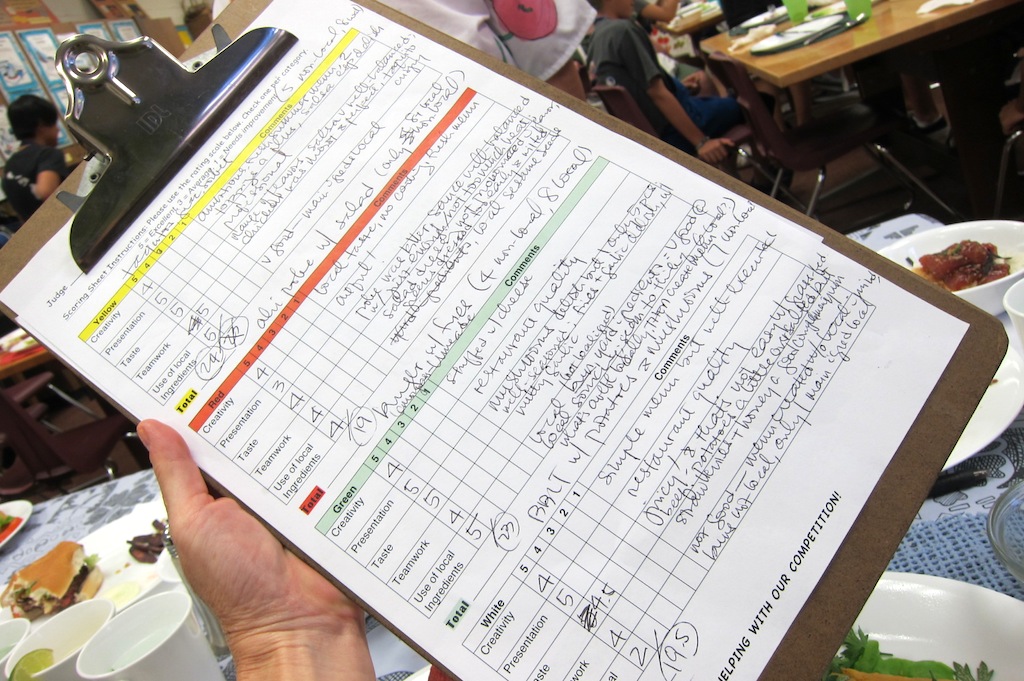 I put on my most encouraging smile. Tried not to rapid-fire questions as the cooks scurried around their kitchens. Suppressed the nurturing instinct and kept quiet when I heard squeals like, "Why is the pan smoking?" "How are we taking boiling syrup and making sorbet in an hour?" and especially when one team dressed a green salad an hour before judging.
In this contest, learning was as important as what was on the plate. The kids' assignment was to take $25, plan and shop for a locavore menu for the three judges and five team members (including use of anything from Punahou's gardens as well as their own yards), then execute it.
That's not nearly as straightforward as it sounds. Rice, bread and cooking oil aren't produced in Hawaii, and neither are the most cheeses, so use of any of these would count against their locavore ingredients. And from the reactions of other adults in the room, I realized it was easy to confuse locavore food (made from ingredients that are locally produced) with local food (manapua, Spam musubi).
So how did the kids do? In terms of locavore, three out of four teams were able to source about two-thirds of their ingredients locally, including heavy majorities of their main ingredients; the last ran about 50-50, with fewer local main ingredients. One team seasoned with locally made Aloha Shoyu and chili pepper water and garnished with local sesame seeds, which I didn't know existed. Another used lemongrass from a student's yard to make a 100 percent local limeade. Another used backyard avocados and papaya from a tree outside the classroom to make guacamole and salsa. And another used the final minutes of the competition to whip up an off-menu soup so leftover garden veggies wouldn't go to waste.
Overall, given budgets and their age, the kids did an outstanding job meeting the locavore challenge. As for the food? Put it this way: I'd pay money for any of the four entrees (the kids whooped when I told them this). And the winning dish is one I still think wistfully about.