Calling chicken lovers: Let's go eat!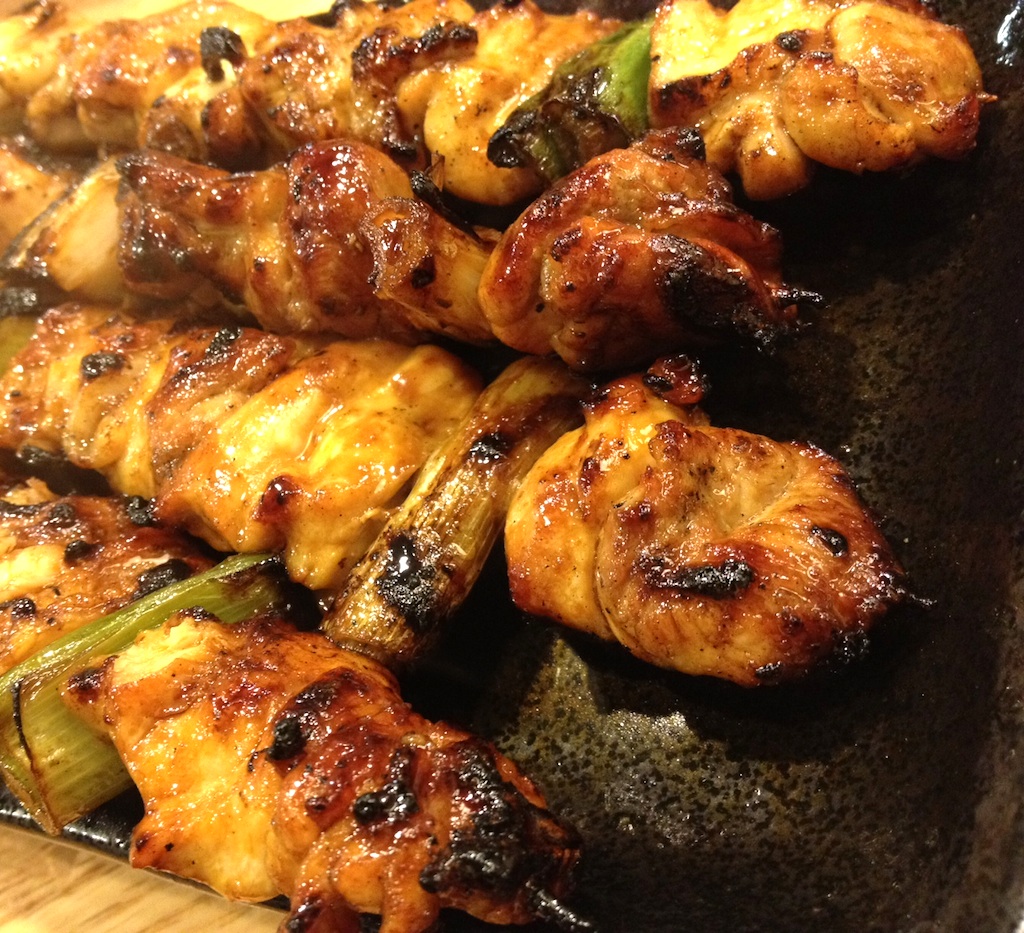 Q: How many yakitori shops does this town have?
A: How many wings on a chicken?
Hence my bursting excitement about the latest, Yakitori Glad, open on Kapahulu as of yesterday — and why I'm putting it out there as Nonstop's latest open-invite izakaya review.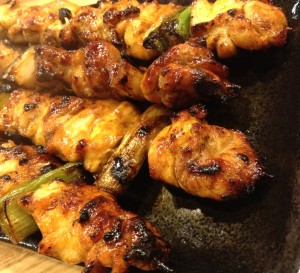 What: Skewers of grilled chicken, chicken parts, variations on chicken meatballs, plus non-chicken appetizers and rice dishes
When: 6 p.m. Wednesday, Feb. 1
Where: 766 Kapahulu Ave.
Parking: Free in the back, according to website
Cost: $3.90 for every dish and drink — and that's two skewers per dish
Come eat! Drink! Be on camera (if you're OK with that)! If you're a veteran of our previous open reviews of Naru, Shinn, Yakitori Yoshi or Yuzu, you know the only requirement is an open palate. We share all dishes, pupu style, split the food cost evenly and the bar tab according to what we drink.
I'm jumping on this one early partly because Glad is a chain, based in Osaka with 13 shops throughout Japan, meaning there should be experience behind this opening. Two, Glad's lined up its chickens and has its liquor license already. Three, the focus on affordability is bringing back memories so strong I can hardly wait.
The scene is Tokyo, a cold early evening in Yurakucho. I'm heading back from the glitz of Printemps, cutting through the narrow alleys along the elevated train tracks, when from one open archway a red lantern beckons. People are cozied up to a warm counter, their backs to the cold, talking and laughing and eating. The scent of chicken grilling over charcoal is irresistible. We part the curtains, and I get my first taste of real yakitori.
There's nothing fancy about this part of Japanese cuisine. Yakitori is cheap, simple and delicious. I love Kohnotori and Yoshi, our other yakitori options, and they offer some of the most affordable izakaya experiences in town. But they're also a touch chic. I want to see how Glad compares. I want to see if it's anywhere near the railroad tracks in Yurakucho.
If you want to join this eatfest, we'd love to have you. Just leave a comment on this post.
I did mention you have to like chicken?