Breaking News: Local Haole Never Feels More Local Than When He's Scrolling Through Posts on "Da Bullehtin"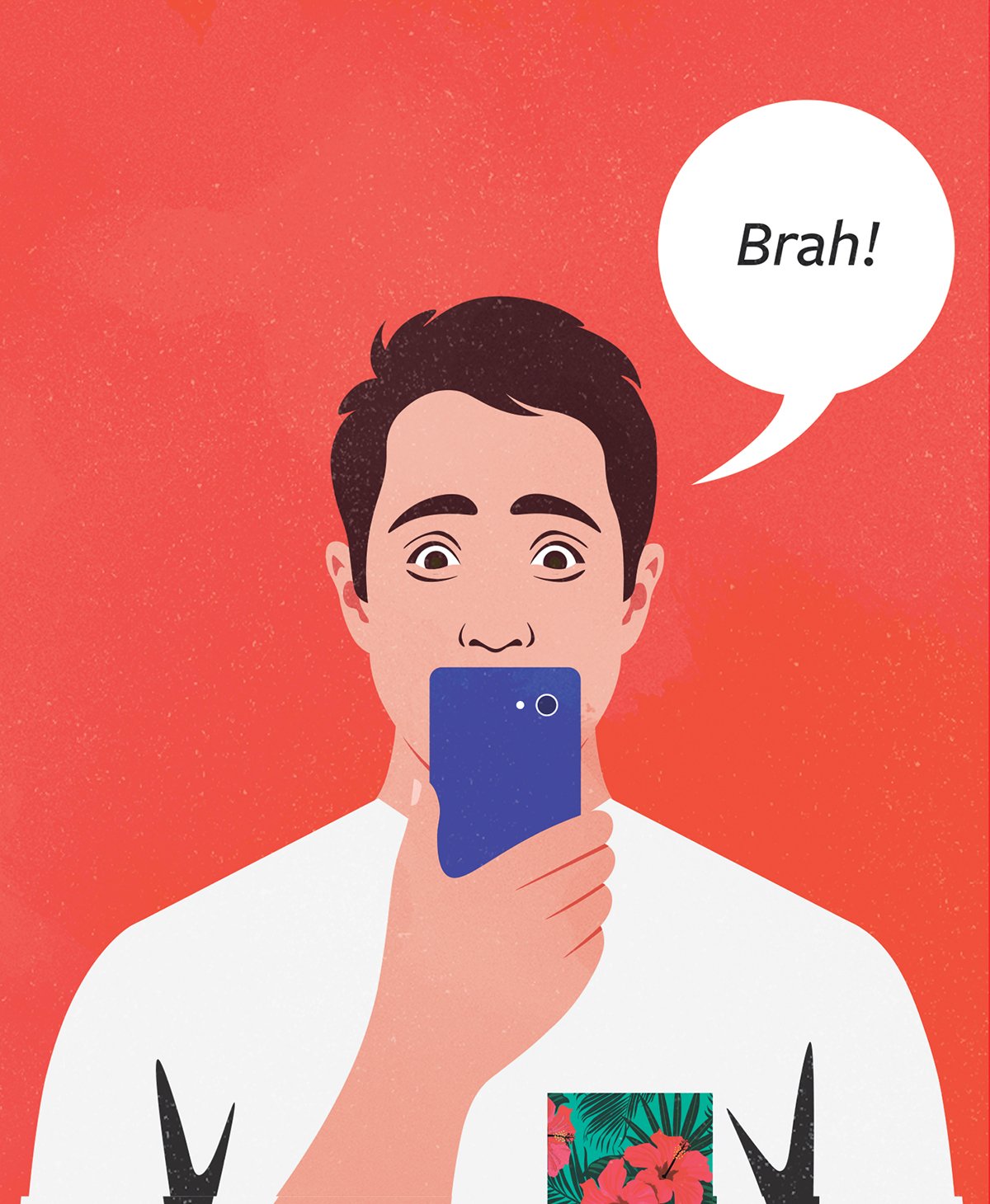 Since the beginning of the year, I've been checking one particular news source every day. It's not CNN or Fox News. In fact, it's not even real news. It's an Instagram account called Da Bullehtin (@dabullehtin), dedicated to sharing "breaking local news" from Hawai'i that's simultaneously fictitious and hilariously spot-on.
"Aiea woman goes to Las Vegas, wins $6,000 then spends it all at Trader Joe's," reads one headline. "Most stubborn man on Oahu waits in line for real cashier at Don Quijote while watching 50 people breeze through self checkout," reads another.
SEE ALSO: What It's Like Getting Busted Smuggling Crack (Seed) at the Airport
Like a cross between Hawai'i News Now and The Onion, Da Bullehtin offers a unique look at local culture that you may not get unless you're truly local. Sometimes I don't know what's better: the title of a particular Bullehtin news story or the caption that offers further detail. "ADVISORY: Do not believe anyone who says they hiked the Lanikai Pill Box trail if they don't have social media proof," one image reads. The caption elaborates: "[I]t is required by state law that one must immediately post about doing the hike once completed and use hashtags relating to fitness even though it is really more of a walk."
View this post on Instagram
Posts offer commentary on everything from Hawai'i's ever-increasing cost of living ("REPORT: This year's Punahou Carnival malasada cost $27,720") to the invasive tourist population ("Oahu and Maui residents tell tourists that Molokai IS Mo Bettah and they should definitely go there instead") to trending news stories, such as state Rep. Sharon Har being acquitted in January of driving while under the influence ("Hawaii officials advise public to become a state representative to avoid getting a DUI while driving intoxicated").
SEE ALSO: Exploring Honolulu on Google Street View is Like Traveling Back in Time
View this post on Instagram
Da Bullehtin knows it's making jokes that not everyone will understand. But if you can appreciate the subtle nuance of something like "Hawaii Kai man attending Kalihi house party tells everyone he's from Kuliouou," it becomes something of a badge of honor. If you know, you know. You know?
For a long time when I was a kid, I didn't know. When I was 6 years old, my single mother moved the two of us from my hometown of New York City to Honolulu and the culture clash was jarring. Forget not knowing what "mauka" and "makai" are or not knowing how to surf. I couldn't even swim. I didn't know how to walk in slippers without them falling off. I didn't understand why all the other kids at Ala Wai Elementary were laughing when Frank De Lima visited and performed "Going on a Buta Hunt." Everyone was stunned one day when two boys in my class asked me if I "like scrap" and I coolly said, "Sure, where?"
View this post on Instagram
I was a mess. When I finally realized how out of place I was, I cautiously approached my first grade teacher (Ms. Tokumura, who's still teaching at Ala Wai!) and told her I felt sad because I didn't have any friends here. She gathered the entire class together and asked everyone: Who wants to be James' friend? Almost everyone raised their hand. After that, I found my way. And I slowly began to piece together an understanding of a place that I didn't understand at first, but which has never made me feel excluded.
Now, 25 years later, I find myself laughing at "Town man can't believe he got stuck behind someone going left into Koko Marina when he tried to go 'the fast way' to Sandys" because I've done the exact same thing. I am the "Oahu man shocked to discover Kauai resident doesn't know his one friend from Kauai." I have been the "Braddah who ate garlic edamame all night [and] truly thinks he'll get a New Year's kiss." (Hopefully I'll never become the "creeper [who] hangs around Waimanalo Beach just in case someone needs help with a man-o-war sting.")
To me, this is what Da Bullehtin represents: A celebration of a unique culture that is both something I grew up with, yet whose complexities I am still marveling at. Now if I can just learn how to swim, I'll be set.
SEE ALSO: From Bow Hunting to Bartending, I Became One of Honolulu's Most Certified Citizens in 2 Weeks
View this post on Instagram