Brand new beers from Lanikai Brewing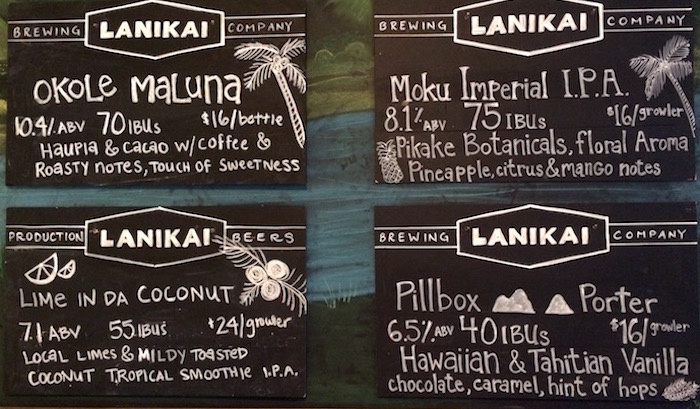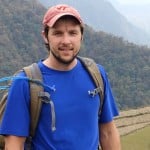 By Will McGough
Special to Frolic Hawaii
Will is a travel writer and the editor of Hawaii's travel newspaper, Wake and Wander Hawaii (@wakeandwanderhawaii). He is a regular contributor for the Brewer's Association and has drunk beer in more than 70 countries.
Another Thursday, another bustling brewery.
It's been a hell of a week to be a beer drinker on Oahu. We had the much-anticipated opening of Aloha Beer's brewery and tap room last Thursday, and seven days later Lanikai Brewing Co.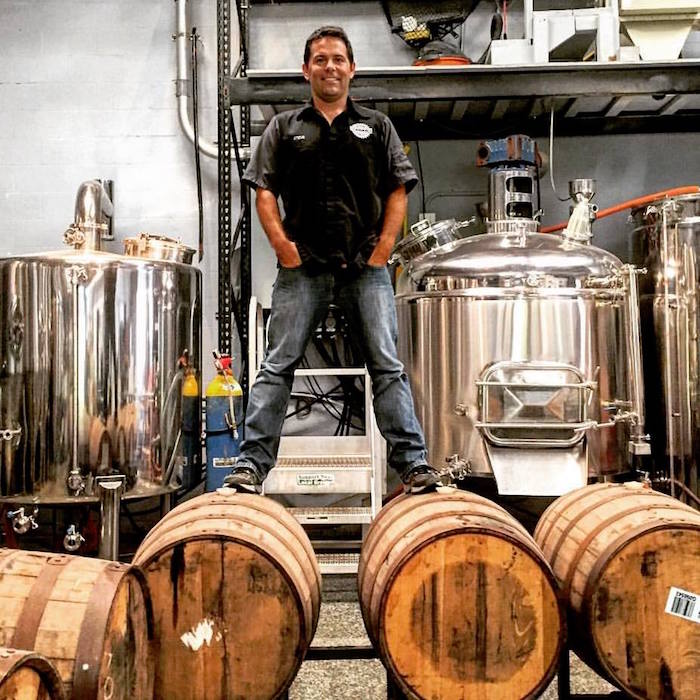 taps two limited-edition beers. Considering the Oahu craft brew scene was pretty tepid as recently as 2013, it gets me pumped to think that this back-to-back type of awesomeness might continue indefinitely.
I headed over to Lanikai Thursday night and gave the new beers a try. Brewer Steve Haumschild said they continue his recent run of "childlike" flavors: a rich chocolate stout and a beer unapologetically known as The Lime in the Coconut.
I could get used to this sort of thing.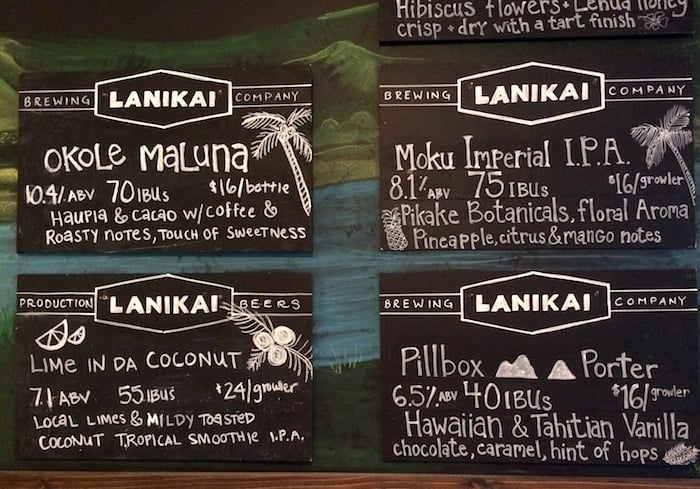 Okole Maluna
What: Okole Maluna is the third beer in Lanikai's Mauka to Makai series, a string of limited-release beers that began last year with the Mahina (a barrel-aged barleywine) and the Forever Summer Pog (sour ale). The name Okole Maluna (which means "bottoms up") might ring a bell for fans of the brewery, as it was trialed last year before officially becoming a part of the Mauka to Makai series.
This beer is a bottle release only, so you won't find it on tap anywhere besides the brewery, where you can get a 4-ounce sample for $2 or a 22-ounce bottle for $16. There's a chance it might become available at places like Village Bottle Shop, Whole Foods and Tamuras, but in the meantime your best bet, and lowest price, is at the brewery. Haumschild recommends sipping it on a chilly night. The cacao used in the recipe was sourced from Madre Chocolate here on Oahu.
Tasting notes: The beer is a Chocolate Haupia Imperial Stout at 10.4% ABV. In other words, a big bold chocolate coconut stout. You'll notice immediately that the velvety, roasty notes of the cacao and coffee are dominate in this brew, so much so that you almost have to search for the coconut, which comes through as a subtle undertone of flavor and sweetness. It is super smooth and pours a beautiful brown color with a tan, foamy head.
Who would like it: This is a must-try for fans of smooth, dark beers with a heavy flavor profile. Also for those in the mood for a chocolatey treat.
Who wouldn't like it: This is a big beer all around, from its rich flavors to its 10.4% ABV. If you're looking for an easy-drinking, non-filling beer on a hot day, this isn't it.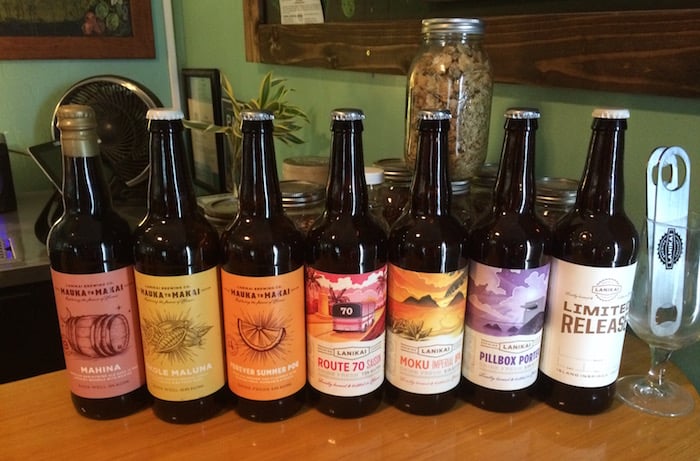 Lime in the Coconut
What: The Lime in the Coconut is a "tropical smoothie IPA" that will be a draft release. It will be available at the brewery in 4-ounce samples ($2) and growler fills ($24). Though it's not advertised on the beer board, you can also get it bottled onsite at $15 per 22-ounce bottle. It's a big beer at 7.1% ABV and 70 IBUs, brewed and dry hopped with mostly Zoso hops, which add tropical and citrus notes. Lactose was added to make the beer "creamy."
Tasting notes: You get exactly what you expect with this one: lime and coconut. The coconut flavor and its sweetness hit you hard at the top front of your mouth, encouraging you to smack your tongue. Then the lime and citrus creep in, leaving you with a refreshing finish that reminds you it's an IPA. Though lime is in the recipe, much of the fresh citrus flavor comes from the hops, which allows the beer to remain balanced. The idea to add lactose was a smart one – it makes the beer creamy, living up to its branding as a "tropical smoothie."
Who would like it: When you strip away the nerdy details, this beer tastes like a pina colada, with much of the same flavor profiles and creamy texture. If you like beers on the sweet side, you'll enjoy the Lime in the Coconut a lot.
Who wouldn't like it: While everyone should have a place in their heart for dessert-oriented beers, you need to have a sweet tooth to enjoy this one.
If you go …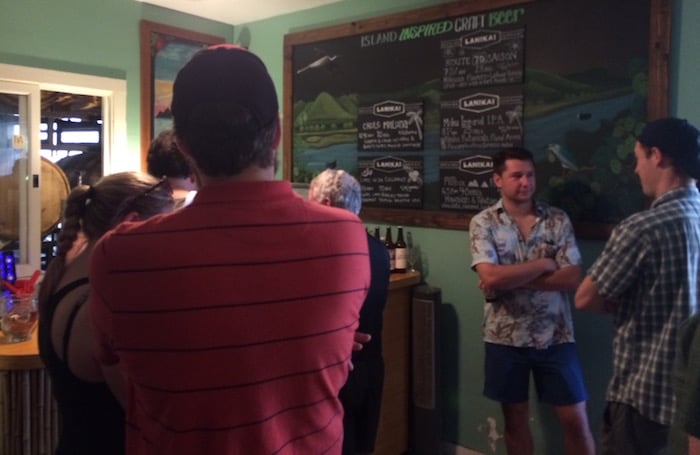 In case you haven't been, Lanikai Brewing has a small tasting room that serves $1 and $2 generously poured samples and 22-ounce bottles and growler fills. There is no onsite parking. Hunt for street parking, or park at Safeway and make a purchase there for karma's sake.
Lanikai Brewing Co.
175 Hamakua Dr. (on Kawainui Marsh)
Thursday and Friday 4 – 9 p.m.
Saturday and Sunday noon – 6 p.m.
lanikaibrewing.com
Lanikai Brewing Company on Facebook, @lanikaibrewing on Instagram and Twitter