BLT Steak has $1.50 happy hour oysters
Plus four hours of validated parking in Waikiki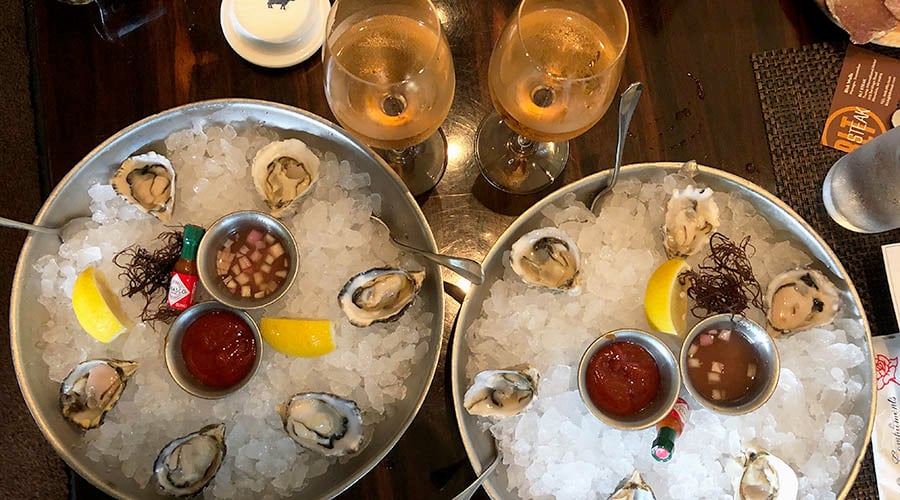 BLT Steak Waikiki may be known for its beefy offerings, but I found a deal that oyster fiends will love: The steakhouse has $1.50 oysters every day during happy hour from 4:30 to 6:30 p.m. in the bar and lounge.
They take their seafood game seriously — there's an extensive raw bar menu with daily poke, jumbo shrimp cocktail, sashimi and more. It's rare to find deals here, but the oysters are worth trekking to Waikiki for. They're even cheaper than Herringbone Waikiki's Oyster Hour two buck shuck.
And here's the kicker: When you dine at BLT Steak, you get four hours of validated parking at the Trump International Hotel Waikiki.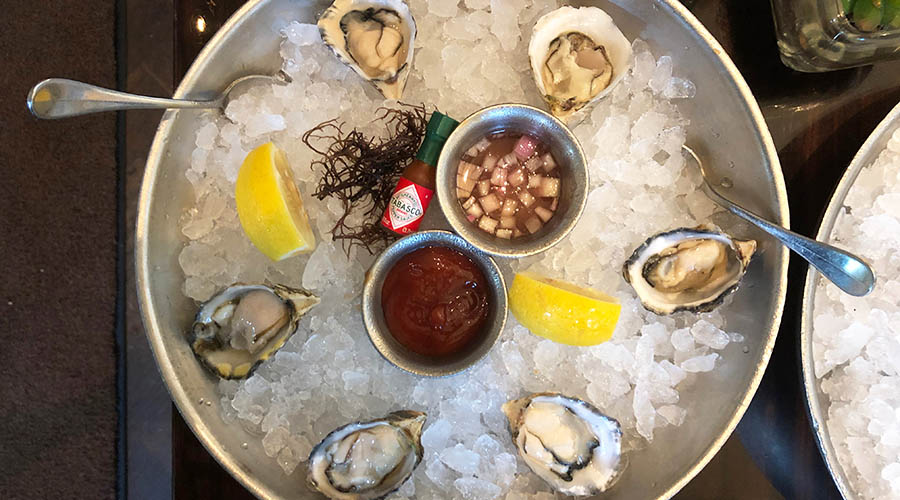 The chef's selection of oysters will change daily, but they're usually Kusshi oysters from Washington. They're tiny and they taste so fresh and clean. We slurp them up in complete silence. The raw delicacies come impeccably presented on ice, and the condiments take them to the next level. I'm completely satisfied eating my oysters plain, but if you want to dress them up, platters come with mignonette, crunchy ogo, a small container of Tabasco and cocktail sauce. Talk about being happy as a clam … I mean, oyster.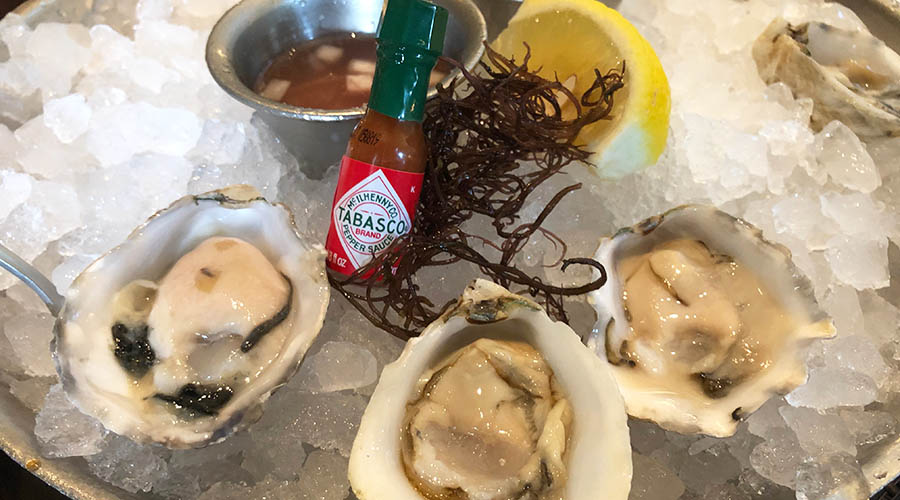 Select wines for $9 and $6 beers still may seem expensive, but those are decent happy hour prices, considering that wines by the glass cost $14 to $28 and beers are $8 to $9. This is a luxe steakhouse, after all, with a $125 porterhouse for two and an incredible-sounding lobster Cobb salad.
Bonus: Even at happy hour, you get BLT Steak's famous complimentary popovers with butter and salt. That plus the oysters guarantee another visit.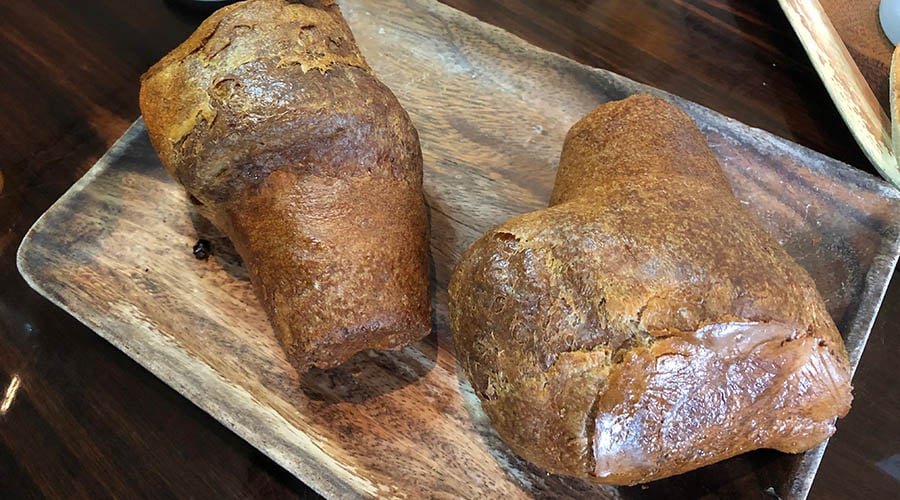 BLT Steak Waikiki
Trump International Hotel
223 Saratoga Rd.
Waikiki
683-7440
https://bltrestaurants.com/blt-steak/waikiki/
Daily happy hour 4:30-6:30 p.m.
Four hours of validated parking