Big plans for chef Chris Kajioka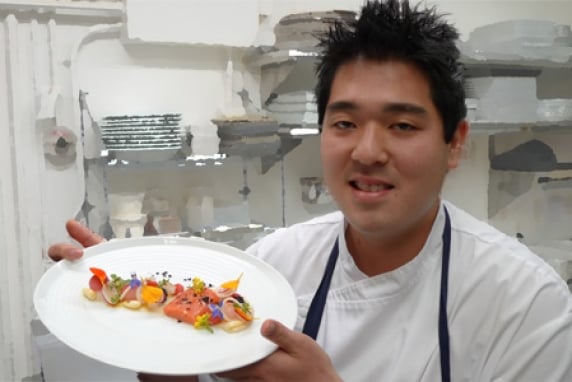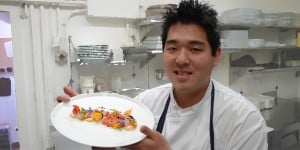 Exciting new projects and collaborations lie ahead for Chris Kajioka, who will be departing Vintage Cave after about a year and a half as executive chef at the exclusive Ala Moana restaurant. I had a chance to chat with Kajioka about his departure, and more importantly, what's ahead.
The big question on everyone's mind is, what was the catalyst indicating that it's time for something new?
The catalyst was my son, for sure. This is what time I get here (8:30 a.m.). It's been like that for the past year and a half. I don't get home until 12:30 a.m.
Tell me about your dream restaurant.
There are two things I'll be working on. I'm working with Mourad (Mourad Lahlou is chef at San Francisco's highly touted Aziza), and we're going to open a restaurant here. It's not going to be the Cave; it's not going to be a tasting menu; it's going to be Moroccan food. It's food that I really believe in, and it's stuff I really want to eat. It'll be takeout, really approachable, good price, a lot of flavor, fresh.
That's one thing, but I also want to live my dream. Definitely something with high technique, good ingredients, just like we do here, but more fun, more approachable.
I've always wanted to do a counter similar to Atelier Robuchon. I love seeing cooks work, just like a sushi place, the best place is at the counter. You can see right away if they're good or not by the way they move. I definitely want a place with windows. You take it for granted, but the past year and a half, I've been in a cave.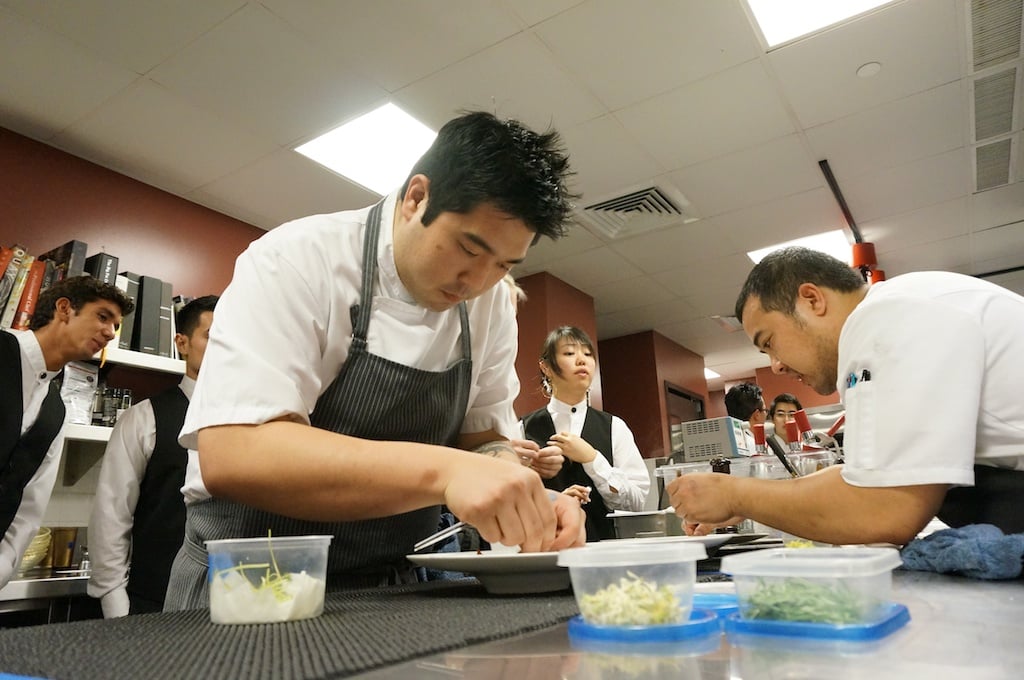 So the goal is two restaurants?
Yeah, and I'll be heavily involved in San Francisco as well with Mourad. The first restaurant, I'd love to be really simple; the second, I will be really patient with.
I have been looking at a ton of spaces here in Hawaii. They're either too big or not the right location. I think with Hawaii, people we need parking. It's a big thing, it's a driving city. I don't want to change the concept of the restaurant for the space.
I've been talking to chef Wade Ueoka (MW Restaurant), and he mentioned you were going to do some things over there?
Wade was really gracious to offer the space. Starting in July, we will be doing Tuesday dinners at MW Restaurant. What we're going to do is change the theme of the dinner every time.
One dinner will be Moroccan food; one dinner will be tasting menu food; one dinner could be all vegetables. Either way it will be affordable. The first one will be family style.
Did you like the idea of having collaborations?
Usually people do them maybe twice a year, we did it once a month. It first started as I worked with a lot of great people. They're young, and now they're starting their own restaurants.
It was selfishly for me and my staff because not many of them have worked on the Mainland. It's good exposure to see how these guys work, how they tick, how they organize themselves.
The most ambitious one is going to be in two weeks, Yosuke Suga. I've idolized this guy since I was coming up in San Francisco. He was the rising star at Robuchon in New York, his protege. I used to watch him when I was at Per Se. Just the way this guy moves, man, I'm jealous. You want to emulate how he works.
I prepared a meal for him and it took a long time, I was so nervous. He loved it; he was blown away. He asked to do a dinner together. That means the world to me. What he's going to order is crazy, so whoever is coming, they're extremely lucky.
What are your immediate plans after Vintage Cave?
In August I'm going to travel a bit. I'm going to stage in LA with Jeremy Fox. In my opinion, he's one of the best chefs in the country, bar-none. Talent-wise, he's a genius. I always wanted to work with him.
Then I'm going to New York for a bit and have been talking to Yosuke. He's opening his restaurant later in the year, and he's expressed interest in me.