Big Bad Wolf launches street-inspired gear for kids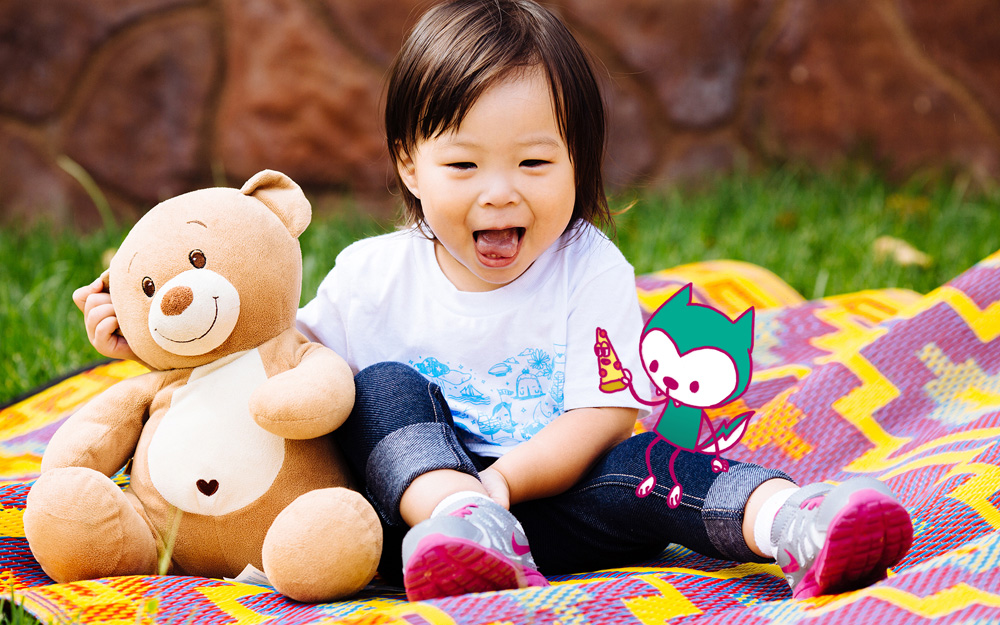 Chances are you've heard of Pow Wow Hawaii; if you haven't heard of it, you've more than likely seen the artwork created each year by a hundred artists from around the world along the streets of Kaka'ako. One of the women behind the scenes of this annual event is Amy Luu Wong, the partner in crime and wife of Pow Wow founder Jasper Wong and a good friend of mine.
After a couple of years focused on raising their 2-year-old daughter, Ella, and growing Pow Wow's events, merchandise and global reach, the Kalani High School graduate has set out to make a name for herself. She has officially launched a streetwear clothing line for keiki called Big Bad Wolf. "Being around Pow Wow inspired me to do my own thing," she says.
It's amazing to see a mother who was once a working professional find inspiration from her child and use that as a catalyst to build a new career.
The 30-year-old began working in retail as a teen and climbed her way up the corporate ladder until she found herself in luxury and high-end retail as a supervisor, then assistant manager and manager at Salvatore Ferragamo and Stuart Weitzman. With a strong history in retail and fashion, Amy was motivated to create Big Bad Wolf Kids while on a recent trip to Asia.
Amy studied interior design and psychology at Chaminade University, but found a passion for dressing her little girl in things that were unique. "She's very picky; I would put something on her and she would say, 'No' …I didn't want to force cute clothes on her. I didn't think her personality was so cute. I would buy her boy clothes and let her wear it with her girl clothes."
Big Bad Wolf Kids link officially launches today, Oct. 1. So far the line includes t-shirts for boys and girls with a custom design by artist Yoskay Yamamoto. There are 30 confirmed artists who will contribute to the clothing line so far, and the plan is to launch a new shirt every month. Amy tells the artists to design something they would wear that is somewhat kid friendly. "I want it to be badass," she says. Other world renown artists like James Jean, Nychos and Tristan Eaton are putting together their designs now.
"You're not just buying a shirt; you're buying the experience that comes with it," she says. The T's are $28 a piece, but many hours of thought went into the product. The wrapping alone includes a folded origami envelop with custom childhood cartoon character coloring paper for the kids drawn by Jasper — an effort the family put in to make this an in-and-out-of-the-box experience.
You can also find a news feed/blog on the site with artist interviews and profiles of the women in their lives who are often the forces behind some of streetart's most influential men.
Eventually Amy plans to open her own brick and mortar boutique; next year she aims to also branch out and sell a more diverse clothing line with accessories and more. For now the target is kids 2-10 years-old.
It's hoped the whole process of the Big Bad Wolf experience is for everyone involved to think about their favorite childhood memories and reflect on the positive experiences.
Big Bad Wolf – inspired by street wear, culture and the arts.
Pre-sale on the 15th of every month.
Shop goes live on the first of every month.
Expect a complete collection in 2015 fall/winter.
Here's a look at some of the designs created for the launch: