Best Spots for a Family Picnic in Honolulu
Dine alfresco with your 'ohana all year long at these idyllic picnic spots on O'ahu.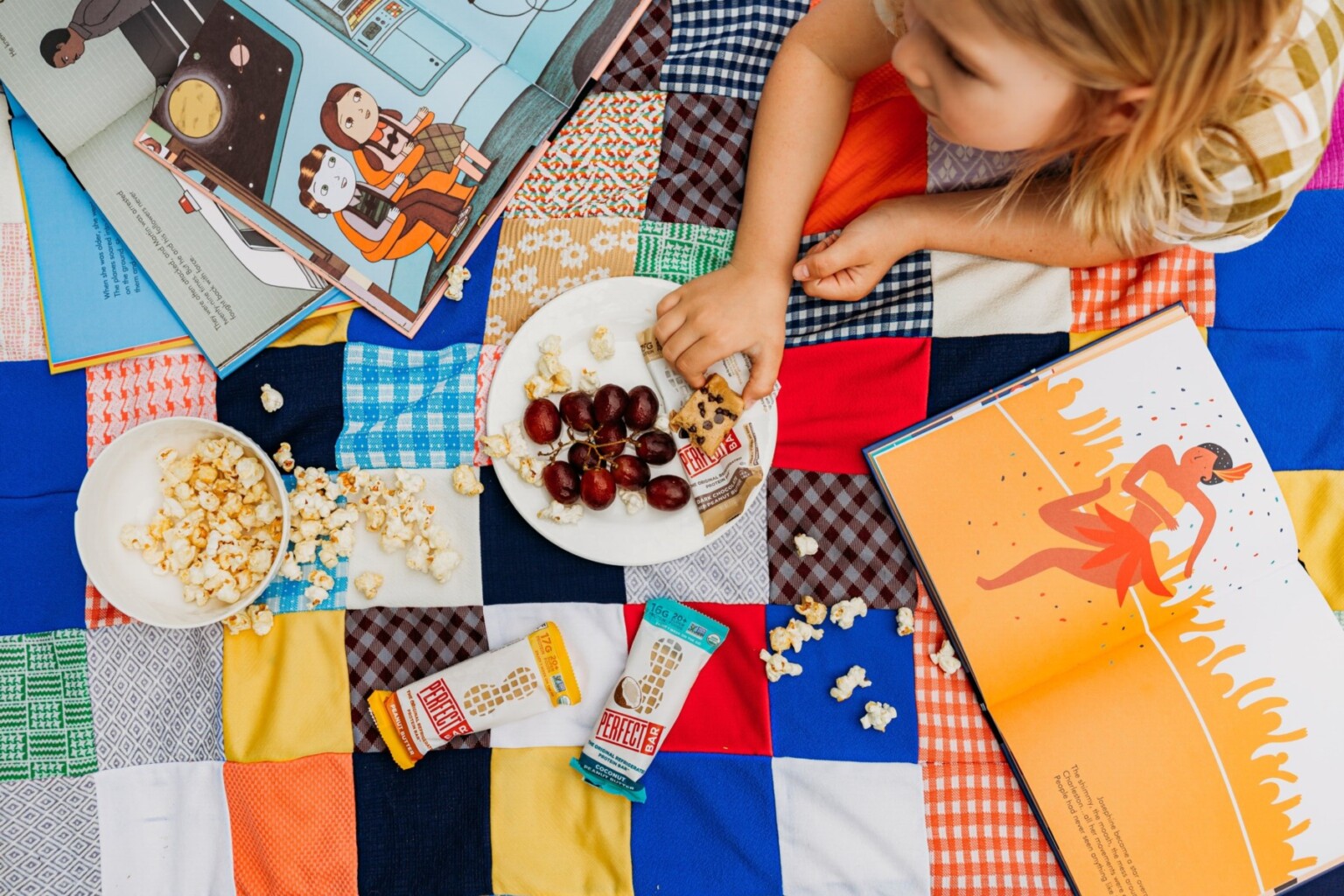 Editor's Note: This post was written in 2021, but updated in July 2023 to reflect new information.
With fresh air and a casual, low-key vibe, the picnic blanket is the new dining hot spot on O'ahu. Mix up your routine and get the keiki outside to burn some energy while you enjoy a meal in the great outdoors. Whether you prefer an ocean view to a lush landscape or packing a picnic basket to grab-and-go musubi, read on for the perfect picnic spot on O'ahu to suit your family. We've got your back with the scoop on where to park, the closest bathroom for emergency potty breaks and the best snacks to ensure your picnic is as stress-free as possible.
Best Picnic Spot for Forest Bathing: Ho'omaluhia Botanical Garden
If you need a peaceful refuge, you have found it here in the 400 lush acres at this Kāneʻohe garden which welcomes visitors daily from 9 a.m. to 4 p.m.
What we love: Besides the free admission (yay!), keiki will have a blast on a self-guided scavenger hunt for the peach palm, lipstick plant, ice cream bean tree and leopard tree while learning about nature and navigation skills. Download and print the garden map for each child in advance. There is also a bird watching guide available.
What to know: The fan-favorite fishing activity is not allowed at this time. However, with plenty of shade, picnic tables, parking and restrooms, your picnic is sure to be a success as long as you bring your favorite picnic foods, insect repellent and sunscreen.
45-680 Luluku Road, Kāneʻohe, (808) 233-7323
---
Best for Farm-to-Table Fare: Kahuku Farms Café
Cruise the North Shore and stop to stretch your legs at this farm café featuring a menu of vegetarian dishes made with produce harvested from their fields. Families can pick up take-out and enjoy lunch on the lawn Thursday through Monday from 11 a.m. to 4 p.m.
What we love: There won't be any picky eaters at your picnic with keiki menu options like cheese pizza or grilled PB&J banana sandwich made with pineapple-papaya jam. To wash it down, each kid's meal is served with fresh squeezed lemonade.
What to know: You can opt for a farm tour, or can roam through the 'ulu, star apple and cacao trees while waiting for your food to be ready. Make sure to bring a picnic blanket!
56-800 Kamehameha Highway, Kahuku, (808) 628-0639, kahukufarms.com, @kahukufarms
---
SEE ALSO: 🌿 We Tried It: Kahuku Farms Café in Hawaiʻi
---
Best for Sunset Viewing: Kapi'olani Park
The makai stretch of the park between the Honolulu Zoo and the Waikīkī Aquarium is prime spot for picnics with ocean access, bathrooms and showers, shade and scattered picnic tables.
What we love: There is plenty to entertain keiki in this locale: a visit to the duck pond by the bandstand, constructing sandcastles and playing tag on the open grass. Then, end the day with a front row seat to watch the sunset. Don't miss the green flash!
What to know: Make it easy on yourself and pick up picnic food from Tucker & Bevvy. Kids will love the Keiki Grilled Cheese and Tropical Storm smoothie, while adults will appreciate the sophisticated Curried Chicken sandwich or Kale and Roasted Squash salad. If you don't mind walking a block, score a free parking spot at Kapiolani Parking Lot 1 located at 2805 Monsarrat Avenue. Otherwise, metered parking along Kalākaua Avenue is your best option.
3840 Paki Ave., (808) 768-4626
---
Best for Your Scooter Gang: Magic Island at Ala Moana Regional Park
With dramatic views of Lē'ahi (Diamond Head), ample shade, plentiful picnic tables and multiple bathrooms, this convenient city park is ideal for a picnic any time of day.
What we love: The pathways weaving through Magic Island are the perfect racetrack for keiki on scooters or bikes, since they're situated far from the road. Parents can relax from their picnic blanket while keeping an eye on their little ones doing laps.
What to know: The Magic Island parking lot was repaved in 2020 and is now back open to the public, so you won't have to drag your picnic gear, cooler or keiki far. If you don't want to pack your own picnic, or just need one more musubi, stop by L&L Hawaiian Barbeque at the base of Magic Island, open from 8 a.m. to 8 p.m.
1201 Ala Moana Blvd., (808) 768-4616
---
Best for Instagram-Worthy Photos: Waimea Valley
Families can explore this lush 1,875-acre ahupua'a on O'ahu's North Shore, wander botanical gardens, swim in a waterfall (dependent on conditions), and take a picnic break Tuesdays through Sundays from 9 a.m. to 4 p.m.
What we love: With several idyllic picnic spots, you have the choice of bringing your own food or purchasing from the three food establishments on property. For the most scenic location, lay out a picnic blanket in tucked-away Palm Meadow. The banyan tree located in the center of the lawn has plenty of shade, and you will feel like you have the whole place to yourself.
What to know: If a dinner-time picnic is more your scene, visit the Thursday farmers' market from 2 p.m. to 6 p.m., and plop down on the Main Lawn to enjoy dim sum, fresh fruit slushies, pasta, and burgers to name a few.
Waimea Valley, 59-864 Kamehameha Highway, Hale'iwa, (808) 638-7766, waimeavalley.net, @waimeavalleyoahu
---
SEE ALSO: 🌿 Our Guide: Waimea Valley
---
See Our Guides to Other Great Locations