Because Spam: Eat the Street going cray in Mililani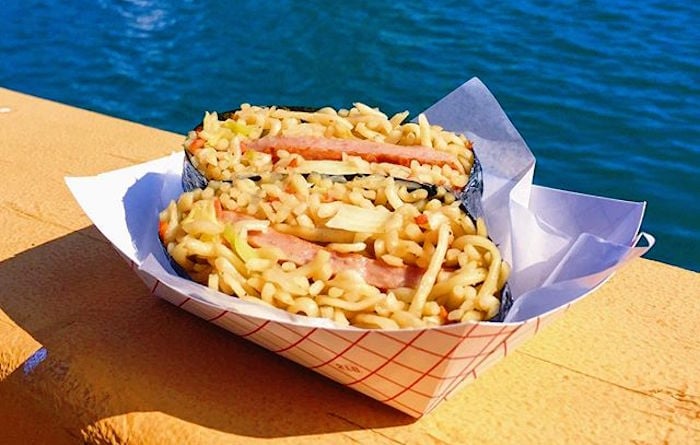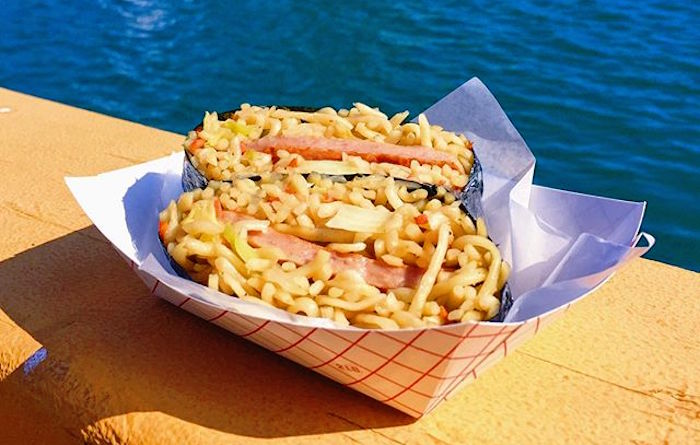 Just when we start wondering, When is Spam Jam coming up? (it's April 30) we get word that Saturday's Mililani edition of Eat the Street is all about our favorite canned meat product. We're talking serious street Spam, Hawaii style, from 45 food trucks and booths. So we begged organizer Streetgrindz for some previews and got seven.
Because really, we never realized until now we were missing this okazuya mashup in our lives: Musukawas is bringing it with this Spam and fried saimin musubi. How could we not?
There's more (to maintain objectivity, we're going in alphabetical order):
• Bao Boys – Spam + mochi bao with gochujang, cucumbers and green onion
• Bobalicious – Spam waffledog
• Girls Who Bake – Spam and cheese cupcake
• Kiawe Pizza – Spam mac and cheese pizza and Honey Spam pizza
• Wild Candy Bacon – Candy bacon-wrapped Spam
And check out the Spammy menu from Mega Load Burgers below: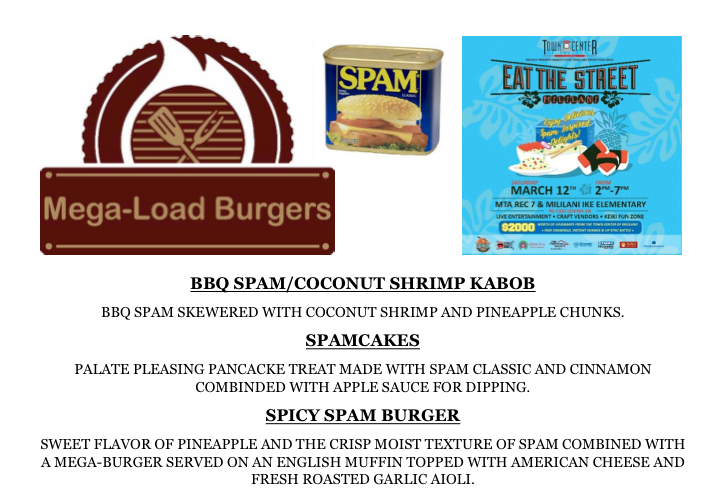 To be clear, every vendor is requested to have something Spam-a-licious for sale on Saturday, along with their regularly scheduled programming. Here's the flyer with all you need to know. Spam on!